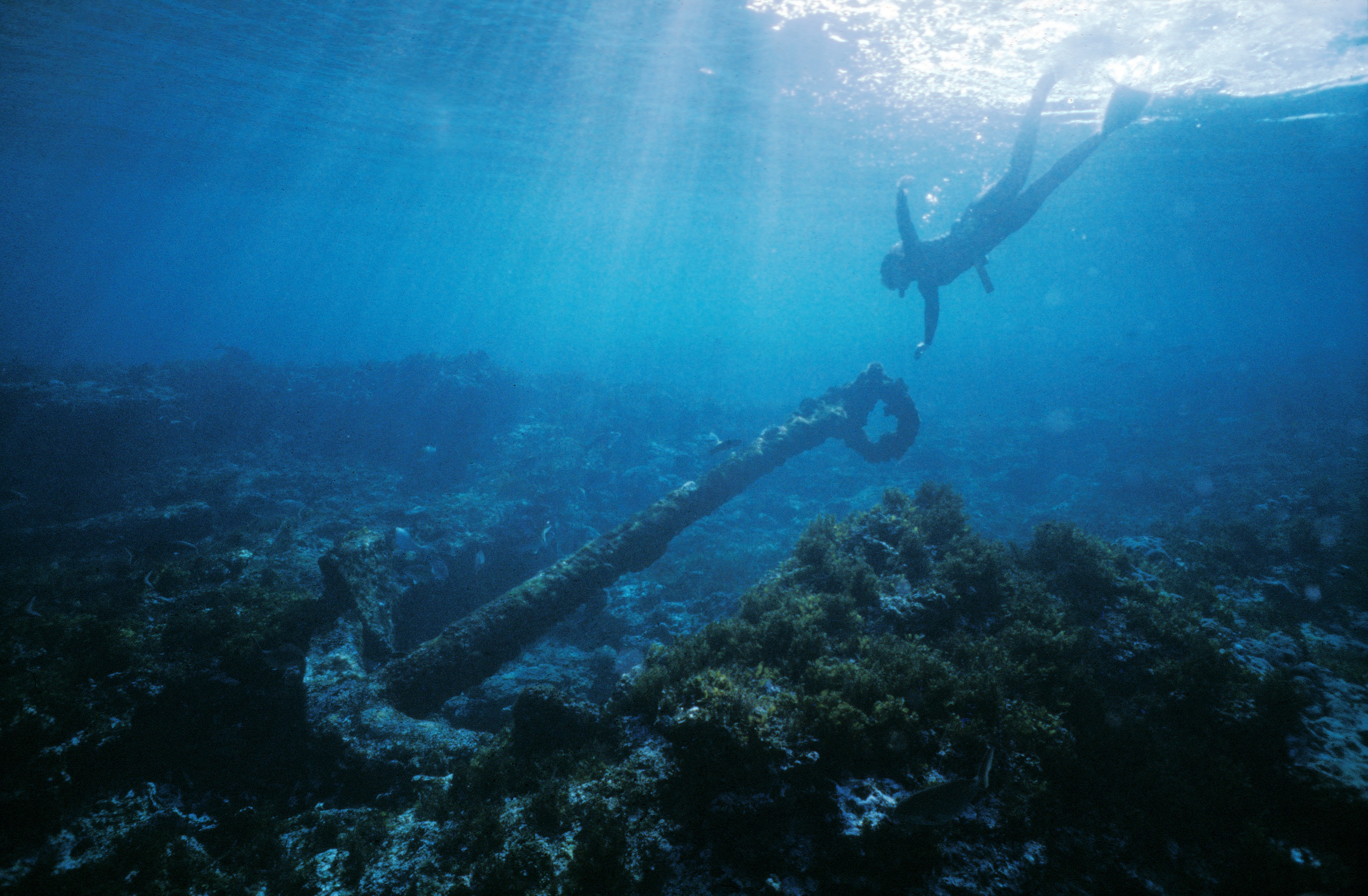 Welcome to this special edition of our newsletter! On 25 October 1616, the Dutch VOC skipper Dirk Hartog and his crew were the first Europeans to reach the western coast of Australia. This was the beginning of an enduring bilateral connection. Because of this shared history, Australia is one of the priority countries within the Shared Cultural Heritage (SCH) Programme of the Netherlands Government.

In this special newsletter, get introduced to our expert Martijn Manders and read about the unique glossy Boemerang. Also, check our recent publications and the upcoming Dutch-Australian events. Enjoy!

How to bring more than 400 years of bilateral relations between the Netherlands and Australia to a wide audience? One way to answer this question is Boemerang, a unique magazine on past and present connections between these countries.

Why is the Australian coast sprinkled with Dutch place names? How many Australians have Dutch ancestry? Why is bestselling author Peter FitzSimons obsessed with the drama of the VOC ship Batavia? Why do Australia and the Netherlands have a different approach to city planning? This and much more you can read in this one-off magazine.

Boemerang is available in Dutch and in English. It is realized by five partners: the Cultural Heritage Agency of the Netherlands, DutchCulture, the Netherlands Embassy in Australia, the National Archives of the Netherlands and the Australian Embassy in the Netherlands. To obtain your own free copy, you can send an email to: a.lamberts@cultureelerfgoed.nl.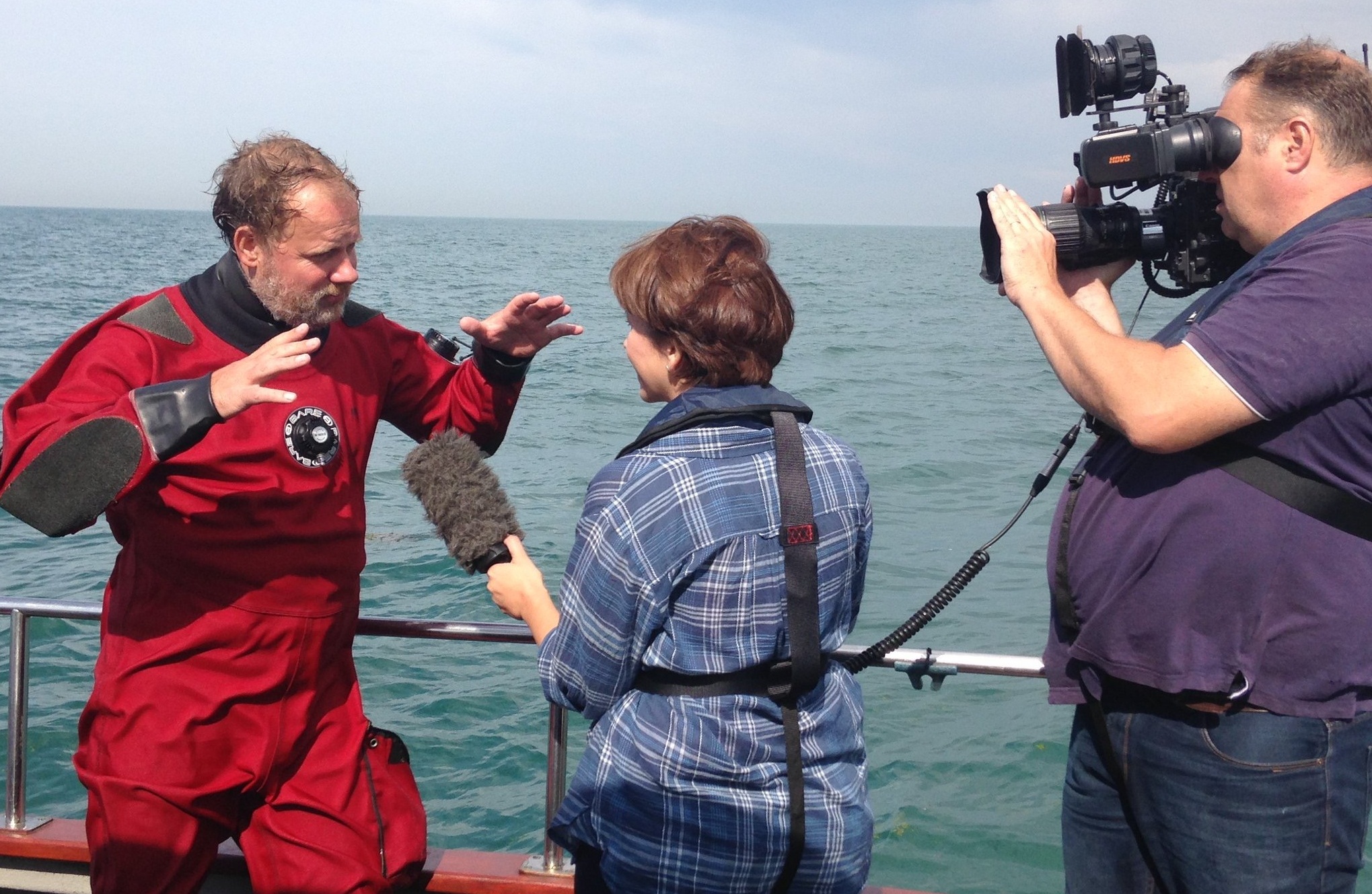 "I have the most adventurous job one could imagine. Never a dull moment and still lots to discover," says Martijn Manders, head of the Maritime Programme at the Cultural Heritage Agency of the Netherlands (RCE). Martijn also teaches Maritime Archaeology at the University of Leiden and Saxion Hogeschool Deventer. Martijn: "As a maritime archaeologist, you are, as it were, able to dive into a time capsule. The ship wrecks are frozen in time and you never know exactly what you will find. These underwater experiences never seize to amaze me."

For the SCH programme of the RCE, Martijn visited Australia on several occasions. However, Martijn's connection to Australia is not just work related: his aunt moved there in the 1950s. Recently, Martijn worked closely together with Australian archaeologists to find the wreck of VOC ship De Fortuyn (1722) near Christmas Island and Cocos Keeling Islands. Unfortunately, the ship was not found. Nevertheless, this project offered a chance to train students in underwater archaeology and to research several other wrecks in the area. Another project is that of the Roaring 40s: a maritime archaeological reassessment of some of Australia's earliest shipwrecks. One shipwreck in Australian waters Martijn still hopes to find is the Arinus Marinus (1821). This ship should contain a unique collection by Dutch scientist and professor Caspar Georg Carl Reinwardt, such as various prepared animals, exotic plants, a black tiger and an elephant.

Martijn points out that the SCH programme enables sustainable cooperation between the partner countries. Martijn: "The most important part of this work, I think, is to be curious about one's history and the history of other people and other countries. When those histories meet: that is where it gets interesting."

The Maritime Programme has a special blog on their projects.
Westfort Village South Africa
The village-like settlement 'Westfort' near Pretoria was founded as a leprosy asylum and partly designed by the Dutch-born architects Sytze Wierda and Klaas van Rijsse in 1897-1898. This October, together with local stakeholders and organizations, the RCE and Westfort Foundation will explore possibilities for safeguarding the shared heritage of Westfort Village. This visit is a follow-up on previous workshops of the RCE, the University of Pretoria and Technical University Delft in 2014 and 2015. Involved RCE expert: Merel Godrie.

Dutch Trading Post Heritage Network - annual meeting
In 2014, Japanese city Hirado invited Asian cities with VOC heritage to establish a network. In 2016, the founding members of this Dutch Trading Post Heritage Network –Jakarta, Ayutthaya, Tainan, Melaka, Nagasaki and Hirado – were joined by the cities of Ternate, Galle, Ambon and Banda. This year's annual meeting will take place in Ayutthaya, from November 13-16. This year's theme is: "Treasure in Heritage: Aspects of Dutch-Asian Interactions". Involved RCE expert: Jinna Smit.

Workshop Collection Management South Africa
This November, in collaboration with SAMA (the Museum Association of South Africa) and SAHRA (the South African Heritage Resources Agency), experts from the Rijksmuseum and the RCE will conduct two workshops on preventive conservation. Participants are collection managers and curators. The workshops will take place in Johannesburg and Stellenbosch. Involved RCE expert: Alexandra van Kleef.

Funerary heritage in Japan
In June, expert on funerary heritage Leon Bok visited the 'Hollandsche begraafplaats' in Nagasaki on behalf of the foundation Dodenakkers.nl. As a result of this visit, he delivered a management plan on the upkeep of the 'Hollandsche begraafplaats'. This fall, Leon Bok will develop the management plan into a long-term preservation plan together with local stakeholders in Japan. Involved RCE expert: Leon Bok.

Workshop Managing Indoor Climate Risks Brazil
From 30 October to 5 November, a workshop on Managing Indoor Climate Risks will take place in Diamantina, Brazil. The workshop is organized by the Universidade Federal de Minas Gerais. The aim of the workshop is to train participants to control indoor climates cost efficiently and to share knowledge on the effect of shock and vibration on works of art and develop smart and cheap sustainable methods to reduce these risks. Involved RCE experts: Bart Ankersmit, Marc Stappers and Bill Wei.

Surinam: Identification mission to the Maroon village Dritabiki
In November, an identification mission to the Maroon village Dritabiki will be executed. The Gaanman of the Aucaners, the highest authority of this Maroon community, asked for advice on how to deal with the preservation and awareness of the Maroon culture in Surinam. During this mission, the questions of the Gaanman will be explored with Surinam heritage experts. Further, the RCE is working on a mapping of Maroon heritage including organizations and experts involved in Maroon heritage projects in Surinam, French-Guyana and the Netherlands. Involved RCE expert: Arjen Kok.

This newsletter on the Shared Cultural Heritage programme of the RCE is produced by the Cultural Heritage Agency of the Netherlands. Our SCH programme follows from the SCH policy of the Netherlands government. Within this framework, the RCE aims at knowledge exchange and international cooperation in the context of sustainable conservation and use of shared cultural heritage.

For more information about the Shared Cultural Heritage programme and projects, please visit our website (Dutch and English) and the Cultural Heritage Connections projects database.
Calendar SCH activities and related events
Exhibition of VOC replica maps.
Organized by the Dutch Australian Cultural Centre. At Fairfield City Museum and Gallery, Smithfield, New South Wales (Australia).
Dirk Hartog lecture.
By Dr Wendy van Duivenvoorde, Dutch senior lecturer in Maritime Archaeology at Flinders University (Adelaide). Series of lectures on 4, 20 and 25 October. First lecture at Hobart Town Hall, Hobart, Tasmania (Australia). Organized by the Maritime Museum of Tasmania.