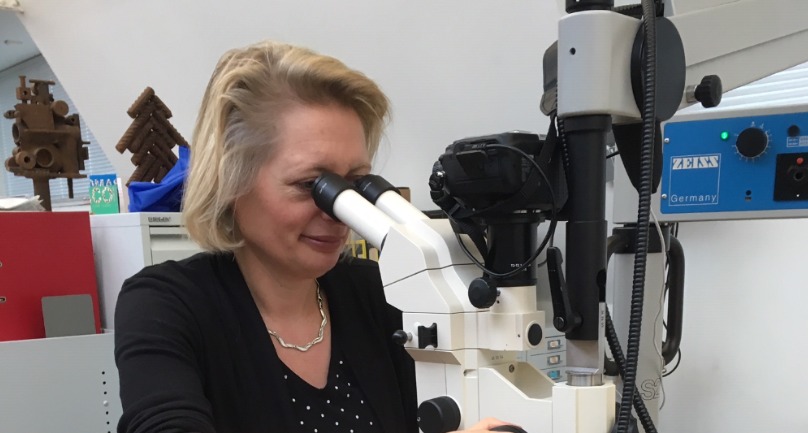 Dear reader,

Please accept this invitation to the next Picture Meeting to be held on Friday the 1st of November 2019. The meeting will take place at the Cultural Heritage Agency of the Netherlands (RCE) in Amersfoort.

The annual Picture Meeting is a platform for discussion and networking for conservators of painted objects, conservation scientists and art historians. The meeting is an opportunity to meet your peers and to share recent developments in thinking and practical approaches in conservation and conservation practice. Anyone involved, including students, in the research and care of painted objects is welcome!
The program for this meeting will focus on a variety of subjects from the history of technical studies on the cleaning of paintings, via formulation of 19th Century paints, to early uses of synthetic varnishes by Dutch leading conservators. Recent research and restoration projects on historic interiors, Van Gogh, Monet and Chagall will be presented.

Looking forward to seeing you on the 1st !

Kind regards,
Klaas Jan van den Berg
Cultural Heritage Agency of the Netherlands (RCE) / University of Amsterdam

Registration
The meeting is free of charge but you will need to register. Please do so using the registration form.


Time

10.10

Welcome and Introduction
Klaas Jan van de Berg, RCE

10.20

The Cultural Heritage Laboratory: research on demand
Inez van der Werf, RCE

10.35

The cleaning of paintings: an overview of technical studies since the 1950s
Lambert Baij, UvA

11.25

Van Gogh's 'Congregation Leaving the Reformed Church in Nuenen': Examination and treatment with a focus on original and later varnish layers
Kathrin Pilz, Van Gogh Museum

12.10

Alkyd %#$@*? An unusual synthetic varnish
Klaas Jan van de Berg, RCE

12.30

Announcement: Master class on wax/resin lining
Emilie Froment, UvA

13.00

LUNCH

13.45

Medieval tomb-paintings from Sluis
Rutger Morelissen, RCE

14.15

Studying the "Algemeene Voorwaarden" - Reconstruction of 19th Century paints
Pieter Keune, freelance researcher

14.45

Medieval Vault paintings of the Zuiderkerk, technical research combined with digital retouching and reconstruction
Sanne Berbers, RCE

15.15

TEA

15.45

The story of logwood ink
Han Neevel, RCE

16.15

Technical Research on nine paintings by Marc Chagall, 1912-1947
Meta Chavannes, Stedelijk Museum Amsterdam and Klaas Jan van den Berg, RCE

16.45

Conclusions.
Drinks and nibbles.