| | |
| --- | --- |
| Sharing Heritage Expertise | No.1, Jan-Feb 2018 |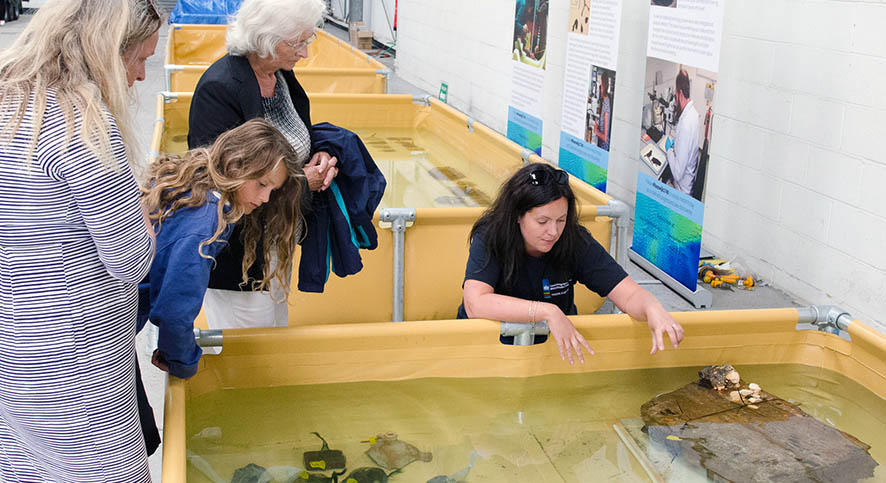 Letter from Jinna Smit
Programme Manager Shared Cultural Heritage
New year, new newsletter! After working for a few months in silence, the Shared Cultural Heritage Programme (SCH) of the Cultural Heritage Agency of the Netherlands (RCE) is happy to release its brand-new newsletter – Sharing Heritage Expertise. It focuses on the exchange of knowledge and the unique expertise offered by our SCH Programme. Its content is selected keeping in mind the needs of professionals working within the heritage sector and with shared cultural heritage. What – might you be asking – will you find in our new bimonthly newsletter?

First of all, a feature article, in this issue about risk management for heritage collections. The Meet our partner section introduces you to one of our many international partners – this time, the Institute for Housing and Urban Development Studies (Erasmus University Rotterdam). What's happening now? reflects the recent projects and activities we have been carrying out across the world with other experts and organisations. Through this newsletter, we hope to inform, inspire and facilitate further cooperation. We wish you a good read!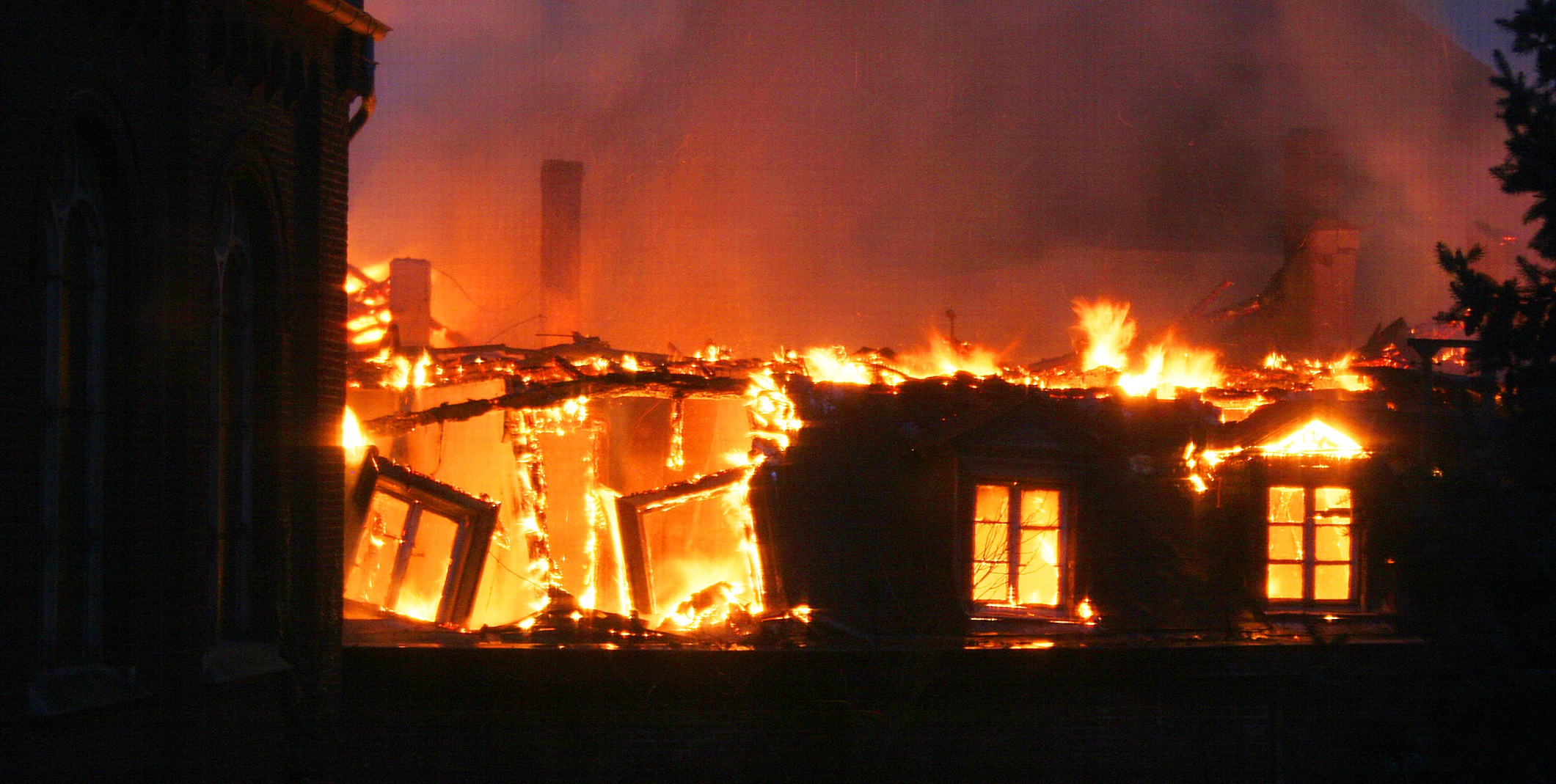 To do or not to do?
On the complexity of risk management for collections
Risk management is still today an important issue for heritage all over the world. In the wake of the recent fire that caused extensive damage to the historical collections and the seventeenth century building of the Museum Bahari (Maritime Museum) in Jakarta (Indonesia), our first edition will delve into risk management for heritage collections.

Fire, along with water, vandalism, pests, light and neglect are but some of the many potential threats to heritage collections. These can lead to the loss of valuable historical items and even entire historical buildings. Preservation and use of heritage collections thus entails a continuous fight against such threats. To support this essential, and often, challenging task, the RCE has published a guide, Risk Management for Collections, to make expertise and information about risk assessment and risk management easily accessible. This article explores this publication to explain why and how it is a valuable instrument for everyday collection managers.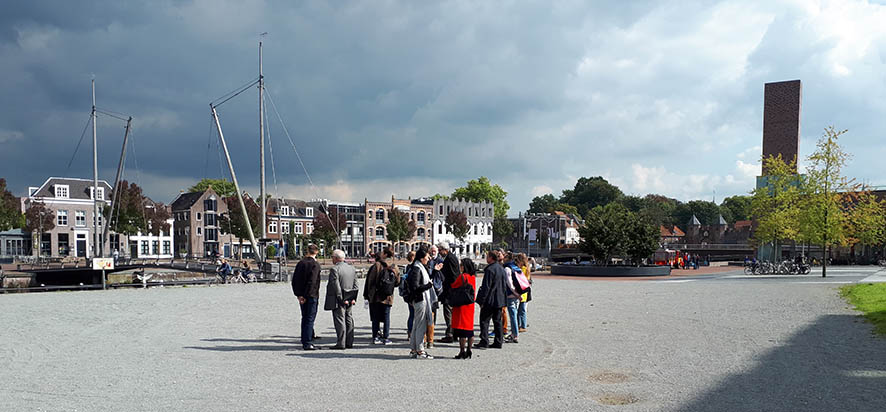 Meet our partner, the Institute for Housing and Urban Development Studies
Built heritage is of vital importance to cities and, if positioned in the right way, it may foster economic prosperity, social cohesion and eco-efficiency. In many cities worldwide, however, it is under pressure from either under- or overdevelopment. Together with the Institute for Housing and Urban Development Studies (IHS), the RCE creates courses aimed at developing a better understanding of the complex relationship between urban development and heritage management.

The IHS is based at the Erasmus University Rotterdam (the Netherlands), and it combines education, advisory and research. The joint courses are developed within Urban Heritage Strategies (UHS), a new and crosscutting thematic area of the IHS. They draw upon different IHS specialisations, the expertise of the RCE and other organizations in the Netherlands and abroad. Jean-Paul Corten, coordinator of the Heritage & Spatial Planning theme of the RCE's SCH Programme, is one such expert. Since 2017, he has been stationed part-time at IHS as an expert on integrated conservation, to help develop the new thematic area.

The UHS training programmes are driven by the vision that, if understood and managed appropriately, heritage can become an asset for inner-city development. They consist of two-week courses aimed at professionals engaged with heritage and urban management issues, interested in understanding the best world practices and learning to use them in real projects in their countries. To learn more about the goals, content and structure of these training programmes, you can read here about one such course that was organised in September 2017 for urban heritage professionals from Russia, one of RCE's partner countries. If your organisation would like to make use of a UHS training, you can find the contact details here.

'Gel and Non-Invasive Preservation' Master Class at the Tretyakov Gallery in Moscow (Russia) \\ 12 - 17 February \\ By request of the Tretyakov Gallery, it was organised by Lia Gorter (Foundation for Cultural Inventory), with Kate Seymour (Stichting Restauratie Atelier Limburg) and Klaas Jan van den Berg (RCE). The aims are to improve the skills of conservators on sustainable preservation of works of art, and to exchange knowledge by working together, incorporating Russian and Dutch best practices.

Development of animation movie to support the management of indoor climate risks in museums \\ December 2017 - February 2018 \\ Bart Ankersmit (RCE), Marc Stappers (RCE) and Tijmen van Vlier (Van Vlier Media) developed a 5-minute animated movie to support the process museum managers go through to manage indoor climate risks. The clip focuses on the importance of the decision-making process, since managers in different partner countries have different needs and contexts, and there is no one-size-fits-all solution to manage indoor climate risks.

Inception Mission for capacity training programme for Indonesian museum professionals \\ 16 - 23 January \\ Hanna Pennock (RCE), Ruben Smit (Reinwardt Academy) and Hasti Tarekat (Heritage Hands-On) travelled to Indonesia to speak to museums and local governments' representatives in Bandung and Semarang, and with the Ministry of Culture and Education in Jakarta (Kemendikbud) and the Embassy of the Netherlands in Indonesia. The goal was to discuss a training for the coming three years on different aspects of museum management, according to the identified needs.

Intern at RCE – Rianne Walet (Utrecht University, the Netherlands) \\ February - April \\ Internship focused on investigating how certain Dutch museums use their collections to create exhibitions about slavery heritage, by examining museums exhibitions related to this topic, dating from 2002 to 2017.

Heritage & Spatial Planning
Leaflet publication on the Hirado Conservation and Development Workshop (Japan) \\ February \\ In November 2017, by request of the Hirado Municipality, RCE (Jean-Paul Corten and Gábor Kozijn) with Space and Matter (Marthijn Pool), organised a workshop on the revitalisation of the historical core of Hirado, with the Japan-Netherlands Architectural Cultural Association and a coalition of local Universities. A leaflet will soon be published by the RCE, presenting the development potentials of Hirado's historical features to the Municipality.

Melnikov House Moscow: Architectural Paint Research (Russia) \\ 24 - 31 January \\ Mariel Polman (RCE), expert on Architectural Paint Research, was requested by the State Melnikov Museum to support the intended restoration process of this historical building. The goal of the first visit was to identify the issues at stake and to define a research proposal.

Intern at RCE – Siphiwe Semelane (University of Pretoria, South-Africa) \\ 8 November 2017 - 31 January 2018 \\ Internship focused on investigating Dutch strategies for revitalising historical urban cores and adaptive reuse, with the goal to find applicable approaches for the redevelopment of the former Railway town of Waterval-Boven, Mpumalanga (South-Africa).

Intern at RCE – Maria van Leeuwen (Utrecht University, the Netherlands) \\ September 2017 - January 2018 \\ 'How can built heritage in Suriname that recalls the colonial era of Dutch authority tell a shared story?'. Maria van Leeuwen analysed a few places of built heritage in Paramaribo (Suriname) as 'narrative spaces' where the use of stories is considered as a means to bring heritage to the attention of a broad public.

Search for the Kanrin-Maru 1871 shipwreck (Japan) \\ 19 November 2017 - end March 2018 \\ A project-based partnership between the RCE (Leon Derksen, Martijn Manders) and Tokyo University of Marine Science and Technology, to search for this Dutch-built screw-propelled schooner corvette that sank in 1871, off the coast of Hokkaido (Japan).

The Netherlands: Launch of Maritime Stepping Stones (MaSS) application \\ 26 February \\ The MACHU Wrecks in Situ database will be replaced by a new application. Maritime Stepping Stones, developed by the RCE (Willemien van den Langemheen, Robert de Hoop), will be a database of stories about wrecks and underwater sites.

Assessment of Rooswijk artefacts for conservation (United Kingdom) \\ January - February \\ Frank Bergevoet (RCE), with Historic England and MSDS Marine, is currently working on an assessment of the artefacts from the Rooswijk excavation to make plans for conservation.

Assessment of De Braak and Roosevelt inlet wreck (USA) \\ 8 - 24 January \\ Assessment of two possible Dutch shipwrecks by the RCE (Colin McKewan, Martijn Manders, Robert de Hoop), in collaboration with the Zwaanendael Museum (Lewes, Delaware).

Sharing Heritage Expertise
is the newsletter of the Shared Cultural Heritage Programme of the Cultural Heritage Agency of the Netherlands. This programme follows the International Cultural Policy Framework of the Dutch government. Other organisations executing the national Shared Cultural Heritage Programme are DutchCulture and the National Archives of the Netherlands, and the Embassies of the Netherlands in the 10 partner countries. For more information on their activities, see their respective websites.

For more information, please visit our website (English and Dutch) or contact the editor, Sofia Lovegrove (lovegrove.sofia@gmail.com). We welcome comments and suggestions regarding the content of our newsletter.