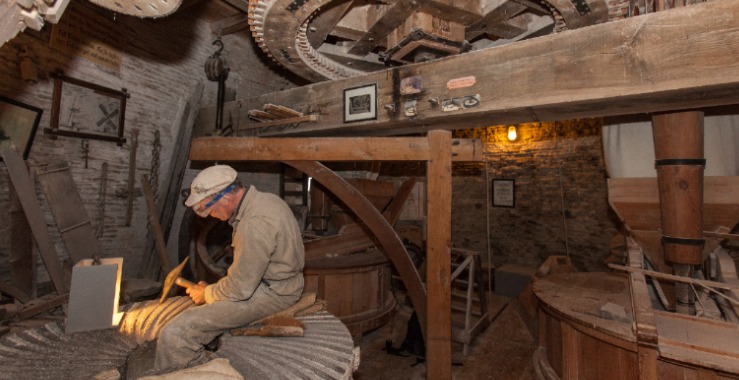 Dear invitee,

In June 2020 an international 3-day conference on the craft of the miller will take place in the Netherlands. We are pleased to invite you to participate in this event.

In 2017, the craft of the miller was the Kingdom of the Netherlands' first inscription on the Representative List of the UNESCO Convention for the Safeguarding of the Intangible Cultural Heritage. However, this craft is not unique to the Netherlands. By organising this conference we aim to bring together wind- and watermill parties from all over the world to share knowledge and skills and develop an international network of millers and mill societies.

The meeting takes place at the Zaanse Schans, a very suitable location with many working historical windmills.

We hope to welcome you in June!

The organising partners,

Susan Lammers, General Director, Cultural Heritage Agency of the Netherlands
Leo Adriaanse, Director, Dutch Centre for Intangible Cultural Heritage
Christianne Mattijssen, Director Heritage and Arts, Ministry of Education, Culture and Science
Nicole Bakker, Director, Dutch Mill Society
Maarten Dolman, Chair, Guild of Traditional Flourmill Millers
Erik Kopp, Chair, Guild of Voluntary Millers
Klaas Toxopeus, Chair, Guild of Frisian Millers




Please address inquiries to Ms. Carla Jansen carla@marbles-events.nl.

May we ask you to forward this invitation to professionals in your network who might be interested?
Programme and further information
You can find the full programme, and further information on the conference, on the website of the Cultural Heritage Agency of the Netherlands.


Participation in the conference is free of charge. Lunches, dinners and receptions mentioned in the programme are included. Costs for travel to the Netherlands and stay are not included. Deadline for registration is 1 June 2020.

For non-Dutch millers connected to a traditional mill or a millers' association there is a possibility for partial reimbursement of these costs. Please see the Registration Form.