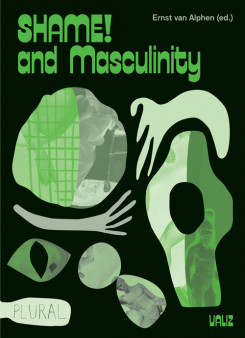 SHAME! EXPLORING MASCULINITIES
@ h401, Amsterdam

The focus on 'toxic masculinity' influences our perception of male sexuality and significantly affects men's self-image and self-esteem. Men are embarrassed by others and they feel embarrassed too. This program explores the complexity and contradictions of the socio-cultural constructions and realities surrounding toxic masculinity from both male and female perspectives.

With a.o. Natasja Kensmil, Artur Żmijewski

Read more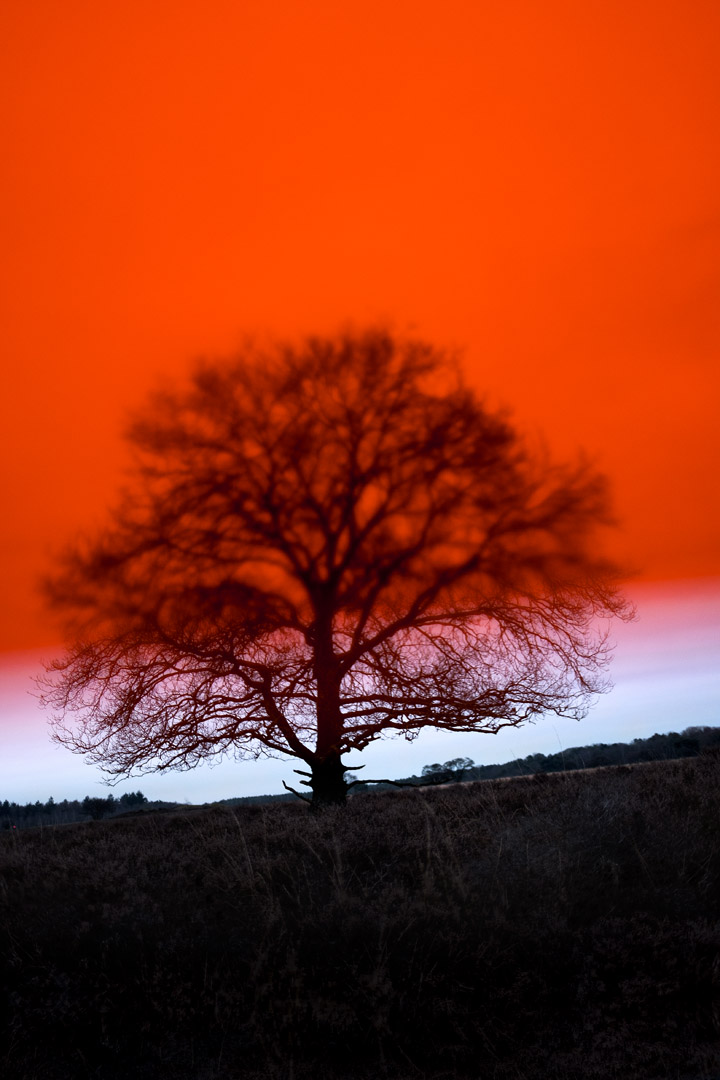 HEARTH AND HOME
First solo project by audiovisual artist Simone Bennett
@ Museum Hilversum, Hilversum

Bennett shows the changing relationship between man and nature in the Anthropocene. In the personal works, film, audio and photography come together.

More info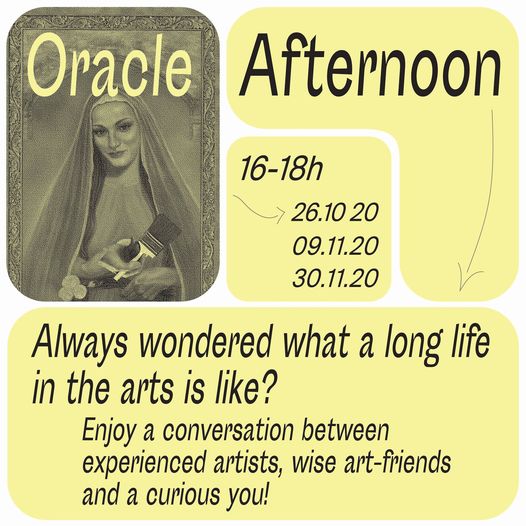 ORACLE AFTERNOON
From 4 - 6PM
by Rosa Sijben
@ Ramses Shaffy Huis

Each edition will feature three of the experienced artists/art-friends of the Ramses Shaffy House, whom you can ask all your questions about what it's like to live a long life in the arts. All editions will be in English.

More info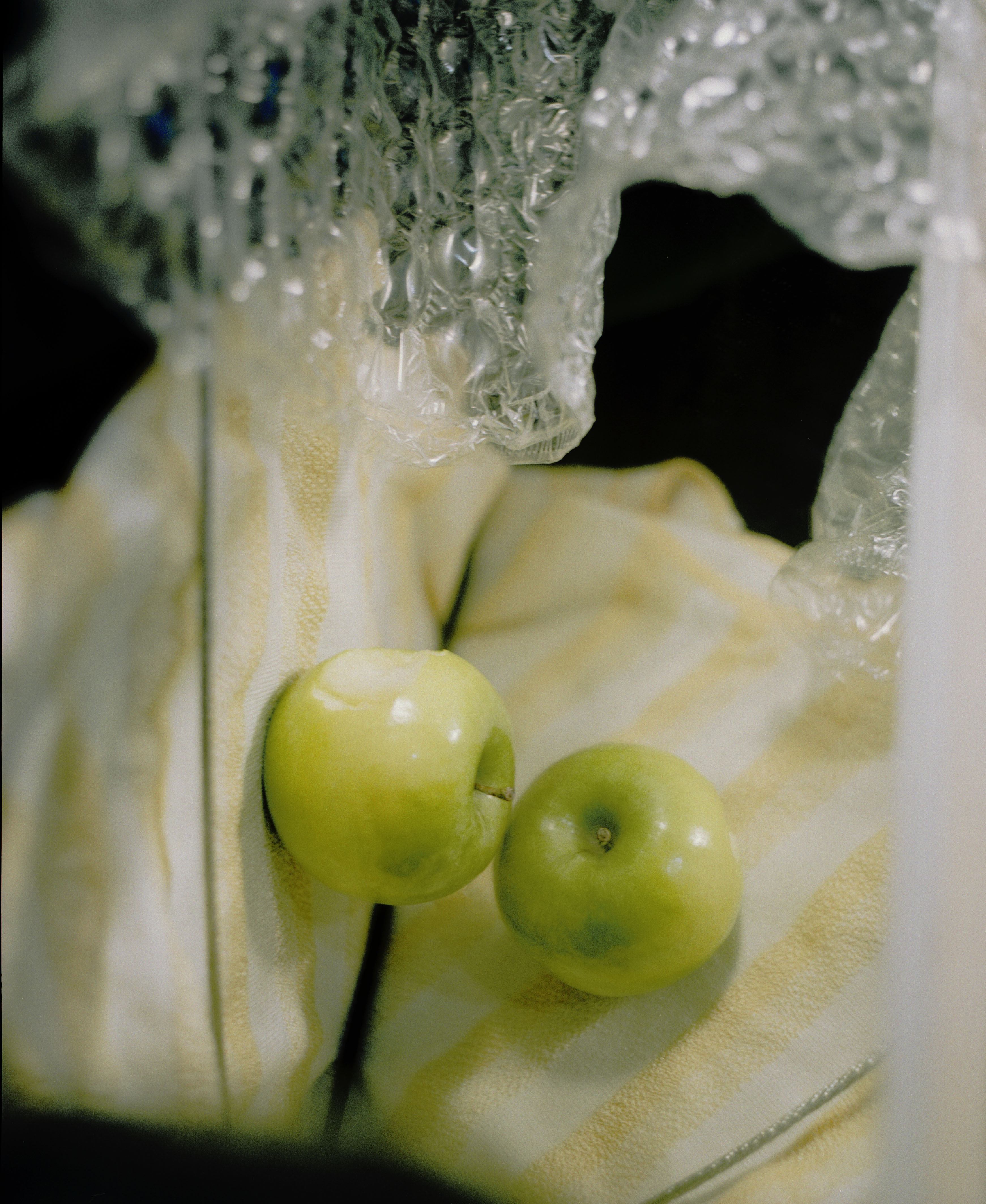 PHOTOGRAPHY GRADUATES
Group show
@ FOAM, Amsterdam

Final works of photography department's graduating class. The young artists exhibit work that was produced mostly during Corona lock-down.

Graduates: Tasio Bidegain, Marta Capilla Urbano, Tomas Dudley Baker de Castro Feijo, Sofie Flinth Bredholt, Alma Kim, Dora Lionstone, Luca Penning, Aurélie Sorriaux, Shreya de Souza, Alizé Wachto.

More info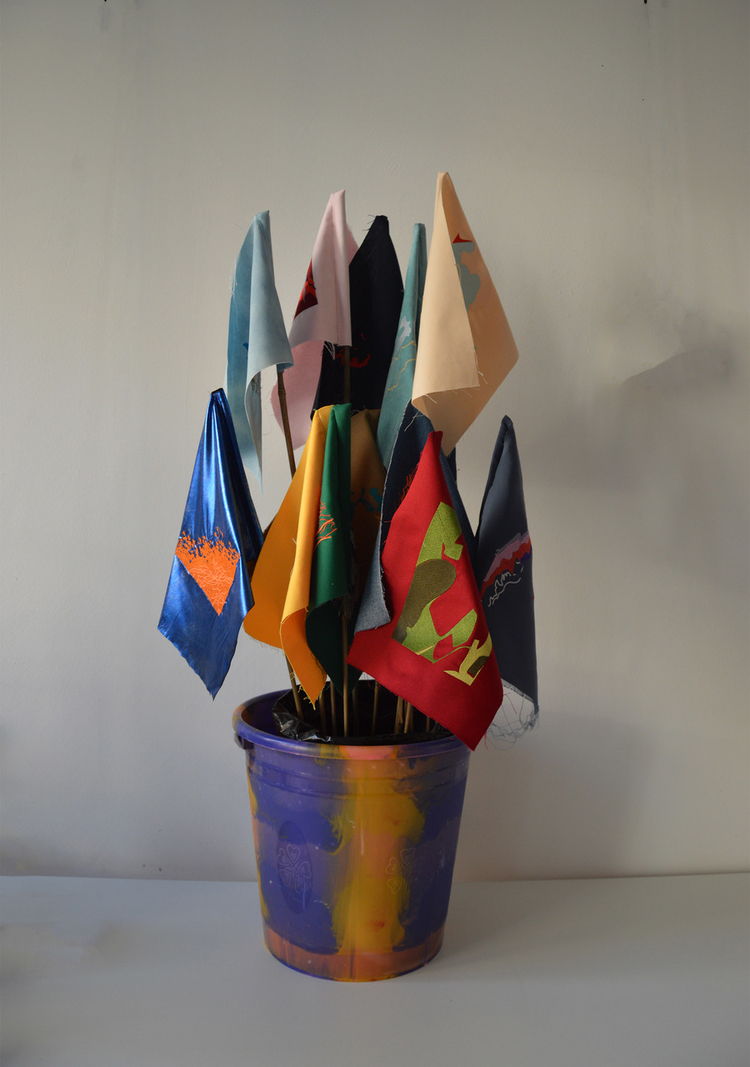 FLAGS OF WASTED LANDS
By Laura Dubourjal
@ Eight Cubic Meters, Sint Nicolaasstraat, Amsterdam
Our public gallery in the heart of Amsterdam, that can be visited 24/7.

A series of thirteen embroideries focusing on the portrayal of ecological disasters directly linked to human presence.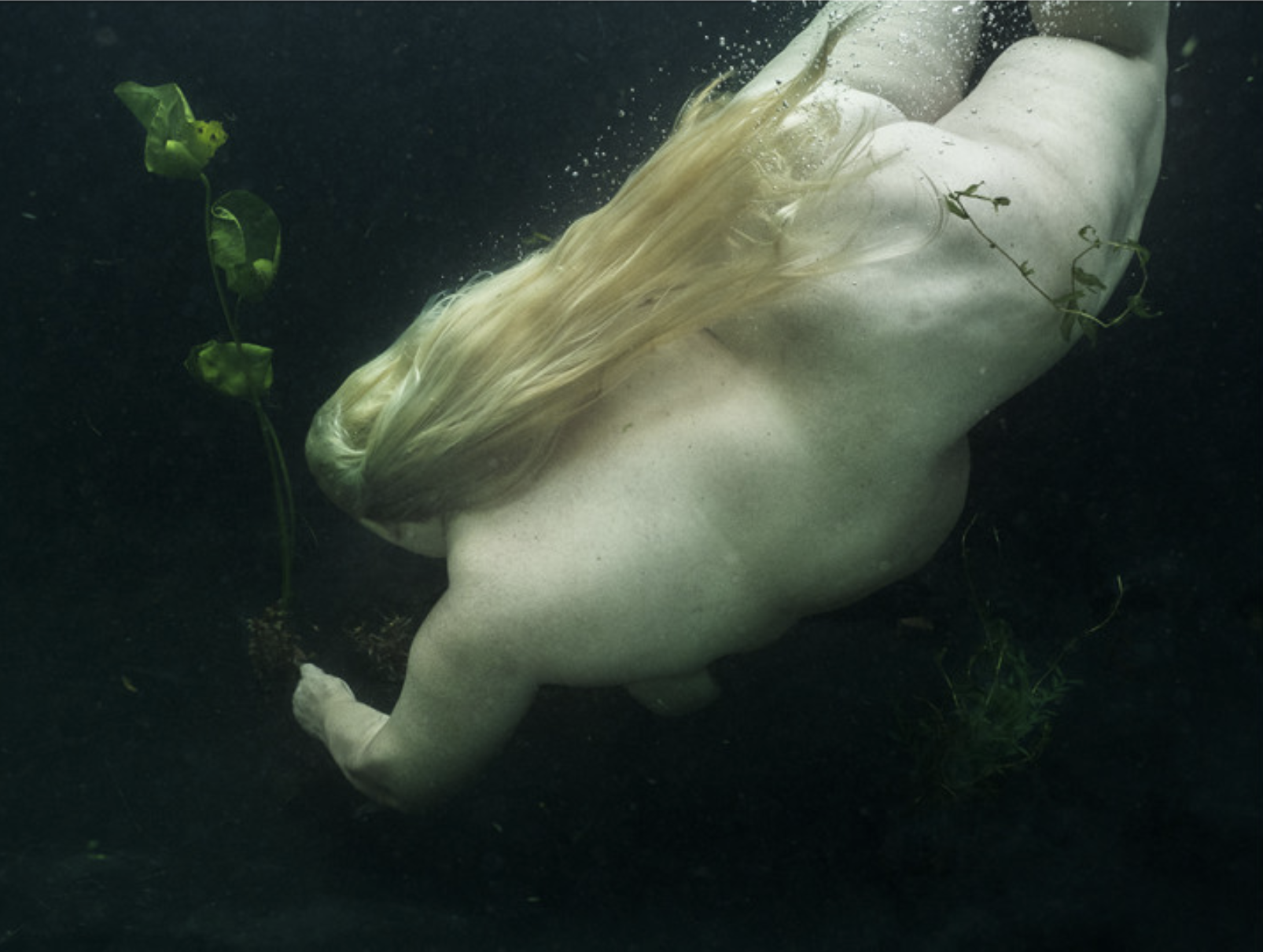 HUMAN AFTER ALL: CERAMIC REFLECTIONS IN CONTEMPORARY ART
@ The Princessehof National Museum of Ceramics, Leeuwarden

Touching on the human condition, including our vulnerabilities, our beauty and bestiality, as well as our consciousness. The central focus is on the human body in relation to processes of decay, renewal and transformation.

With a.o. Mariken Wessels

Read more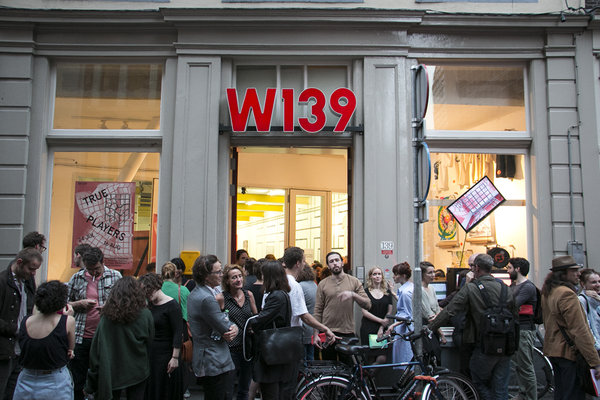 KEEP W139 IN THE HEART OF AMSTERDAM
This is a call from poverty street... because that's what it will be if W139 has to leave here. The city center becomes sour under monoculture. Authentic Amsterdam places disappear or have to move to the periphery. The continued existence of W139 is also threatened and with it the artistic freedom of the city center.

Petition

More on AT5 (in Dutch)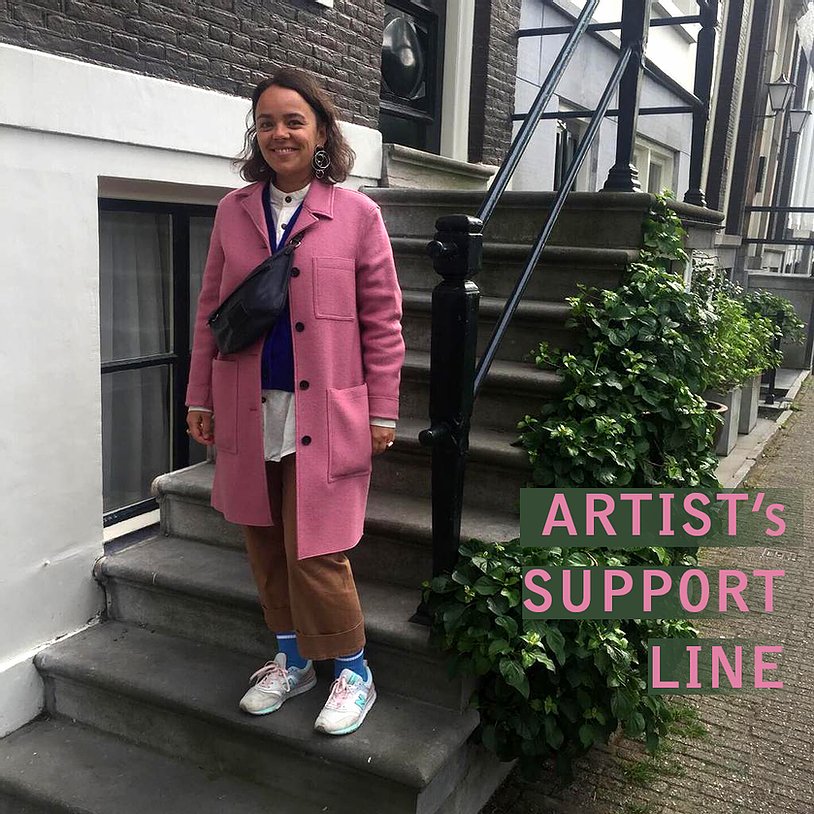 ARTIST's SUPPORT LINE
By Lyuba Matyunina

Register for a appointment for a free consultation on analysis of your portfolio and artistic statement, help in defining your artistic goals, coordination and assistance in creating a portfolio, how to manifest, how to find your voice and uniqueness, advice on writing grants / art residency, where to look and what to write or a free theme!
The consultation will take 30 minutes, and will focus only on one topic.

You can register here.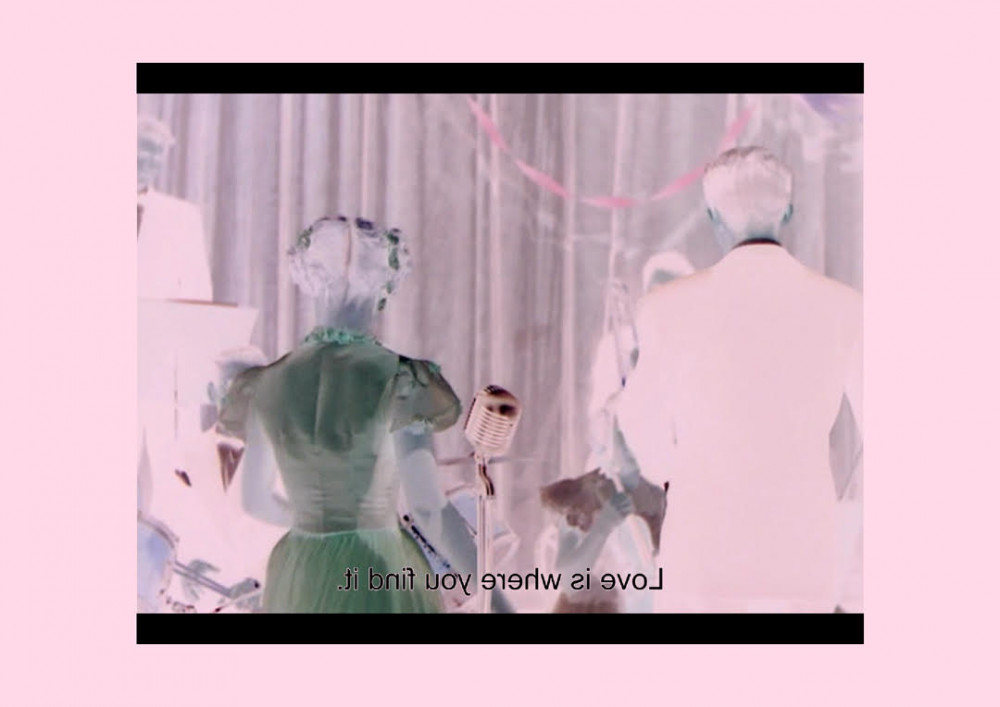 EVOL/LOVE
Final call
@ voordekunst

A new book featuring a collection of subtitled movie stills about love by Robin Waart.

Evol/Love is a project in three parts: a billboard series, installation and new publication connecting 160 subtitled movie stills that all contain the word Love. A collage of voices and definitions arranged in alphabetical order.

---------------
Open Archief 2020/21 RE:SEARCH.
Deadline: 30 October 2020, 17:00 CET

Three creative practitioners will be given the opportunity to create a new, autonomous media work within a six-month working period, using the public and digitized collections of Het Nieuwe Instituut, the Netherlands Institute for Sound and Vision and the International Institute of Social History.

---------------
Leoprize 2020
@ Leo XIII, Tilburg
Deadline: 1 November 2020, 23:59 CET

A 4-month residency programme at Gastatelier Leo XIII.

---------------
De Beeldmakers
Deadline: 6 November 2020, 23:59 CET

Het Parool and Vandejong scout undiscovered photographers and illustrators - talented, driven but not yet established. They are given the opportunity to publish new work in Het Parool.

---------------
Scholarship program "Designers in Residence"
@ EMMA – Creative Center Pforzheim, Germany
Deadline: 15 November 2020, 23:59 CET

"Designers in Residence" is directed to designers in the fields of jewellery, fashion, accessory and industrial design. Three selected scholarship holders will stay in Pforzheim from April, 1 until June, 30 2021.

---------------
Theodora Niemeijer Prize
Deadline: 1 January 2021, 23:59 CET

An incentive prize for emerging women visual artists. The winning artist will receive a sum of money and get the opportunity to realise a project in the Van Abbemuseum.