 EIGHT CUBIC METERS BY ERIC VAN ZUILEN
POURING MILK IN FRONT OF A WINDOW
@ Eight Cubic Meters, Amsterdam

The work combines textualisations of paintings by Johannes Vermeer with images found by search-engine algorithms using these textualisations.

More info here.

As part of the GRA Awards 2020 Eric has been given the opportunity to show new work to a new audience.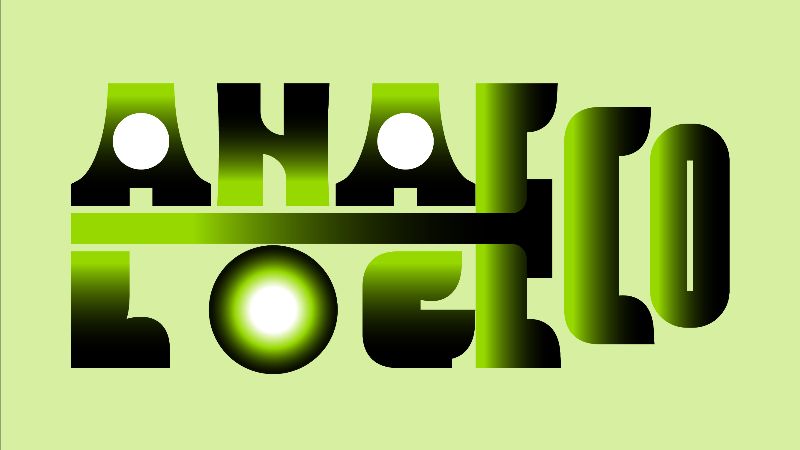 FESTIVAL ANALOG ECO
@ Grafische Werkplaats, The Hague

Festival Analog Eco of the Grafische Werkplaats is all about sustainability and is in line with the global necessity to research the use of sustainable materials and embed them in daily practice. In Festival Analog Eco they investigate how innovations in the field of inks and textiles and other carriers can offer a new visual language for artists and designers.

With a.o. Tiemen Visser

More info here.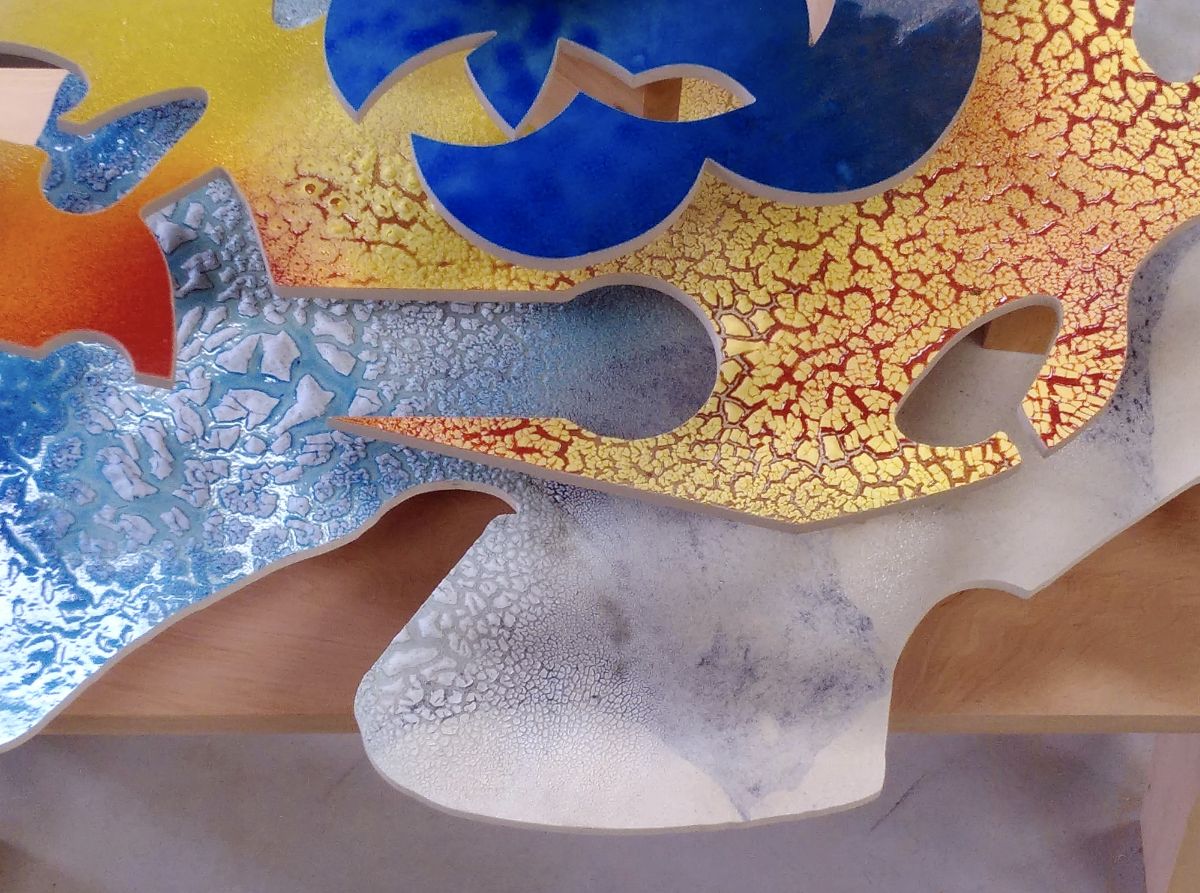 FROM A RIVER TO A ROOM
By Gerbrand Burger
@ Bellyditcham Project Space, Amsterdam

Two contrasting materials - alder wood and handmade ceramics – are locally sourced and form the basis for From a River to the Room. The sculptures balance on the boundary between functionality and form, industrial and manual.

More info here.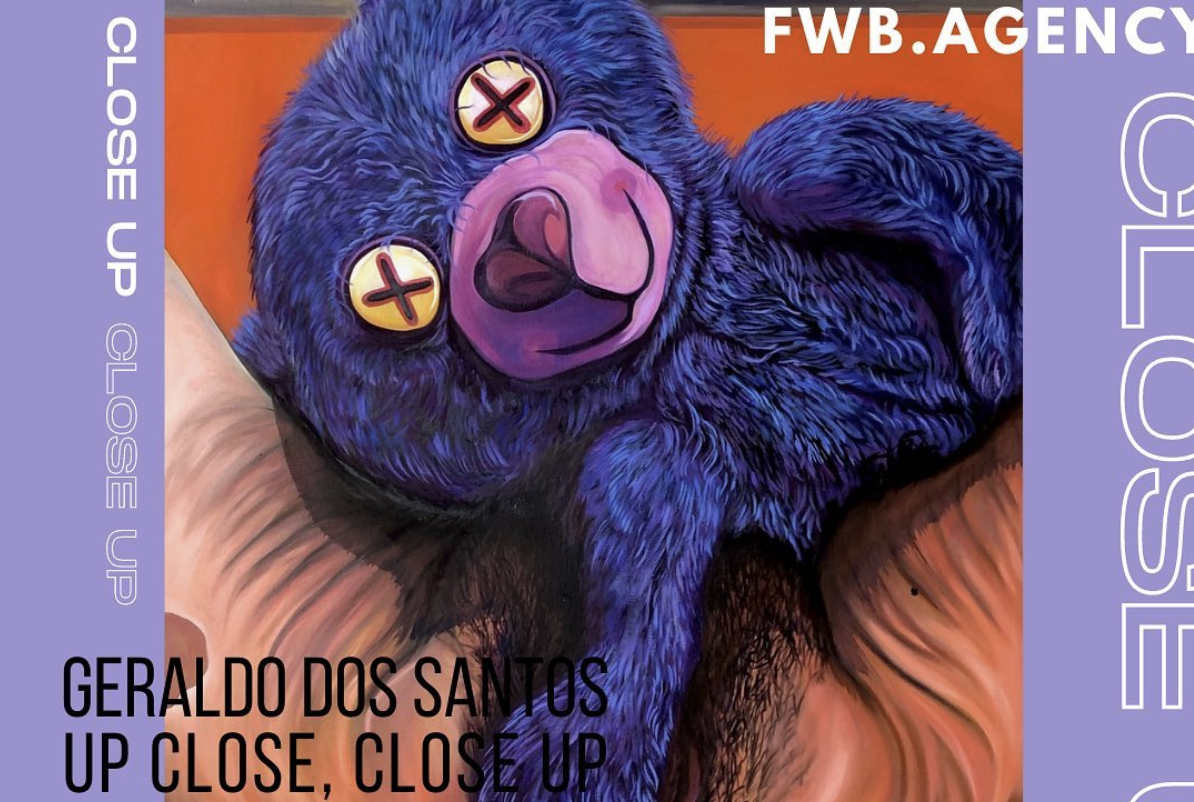 UP CLOSE, CLOSE UP
Solo by Geraldos dos Santos
@ Josilda da Conceição Gallery, Amsterdam

G. Dos Santos is interested in addressing personal memories by corrupting the readings of found images. Challenging people to make use of their own experiences, the large scale paintings display compositions of zoomed parts of found personal footages and aim at provoking a glitch in the viewer's consciousness.

More info here.
UNEARTH - IN BETWEEN STATES OF MATTER
Film by Anika Schwarzlose in collaboration with Brian McKenna


Music: BJ Nilsen

The short film UNEARTH presents research into processes connected to resource extraction and zooms in on material transformations and mining machines. It weaves together fragments from conversations that were recorded in the Russian Ural Mountain region, dealing with the emergence of new minerals, an obsession with stones and the life cycle of machines.

Watch the film online at IFFR

here

.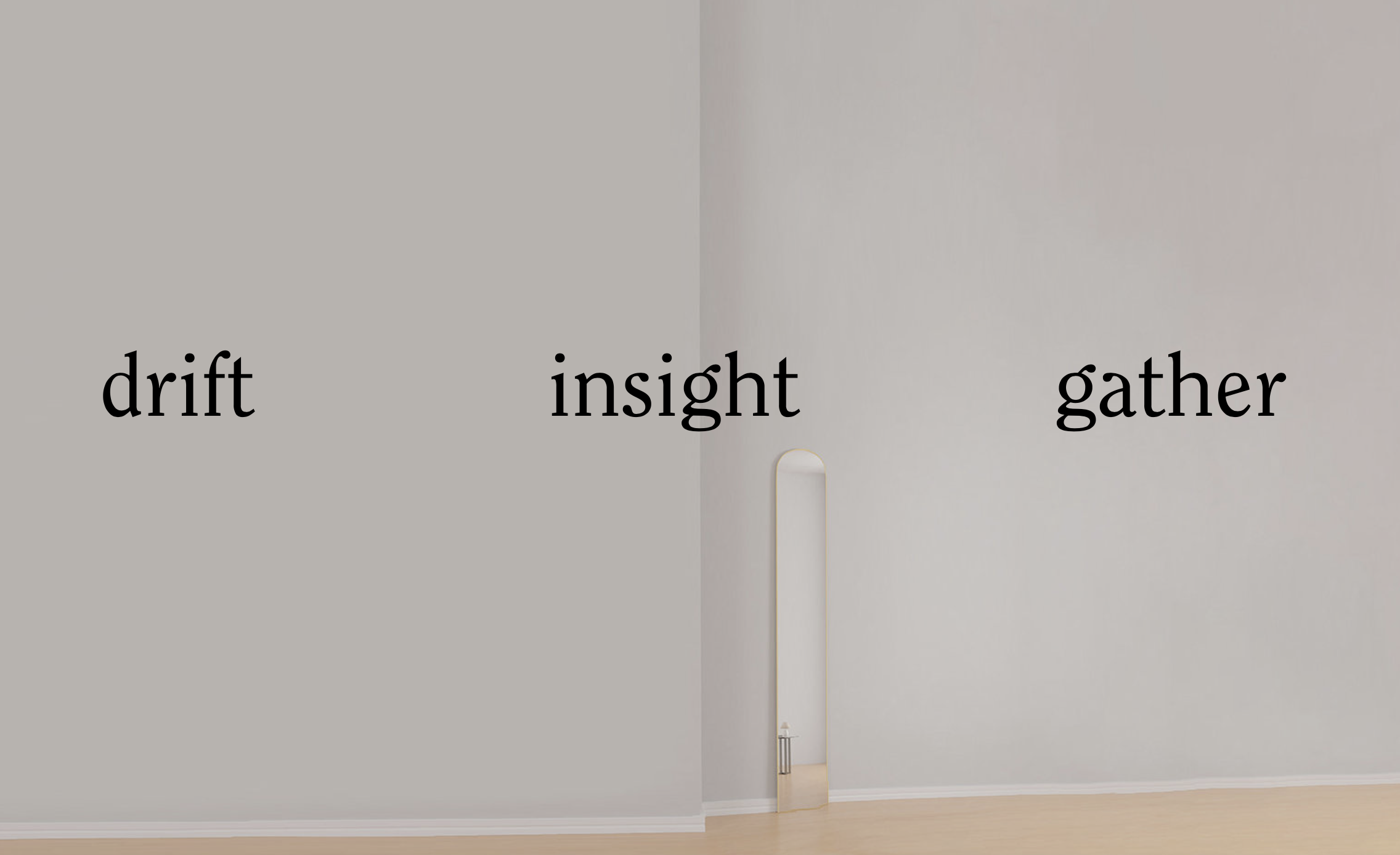 INTELLECTUAL MIDWIFERY
A process based, open-ended journey by Ola Lanko

With a.o. bu-weekly conversations
gather

More info here.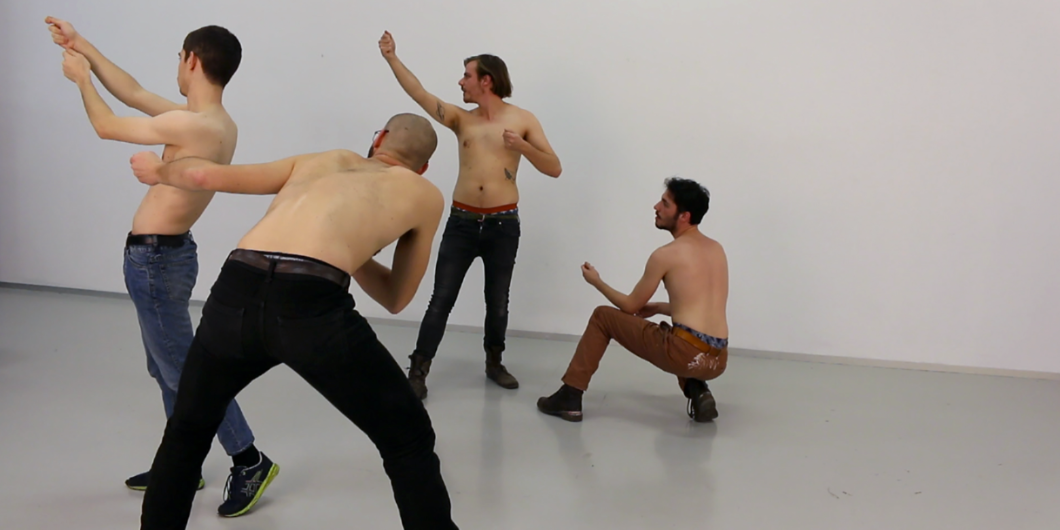 ON DEMAND 4: BETWEEN SELF AND OTHER
@ Gallery Tegenboschvanvreden, Amsterdam

Speaking here is curator Ellis Kat, who conceived the concept of ON DEMAND 4: Between Self and
Other. "When I was asked to compile a new edition of ON DEMAND, it occurred to me that during such times the exhibition had to be about the closeness of the other. The bubbles in which we are all forced to live these days do offer security, but they also make it easy to avoid confrontations with 'the other'. We're evidently becoming rather comfortable with the avoidance of encounters with strangers. That's dangerous."

With a.o. Jeroen Kooijmans & Joost Conijn

More info here.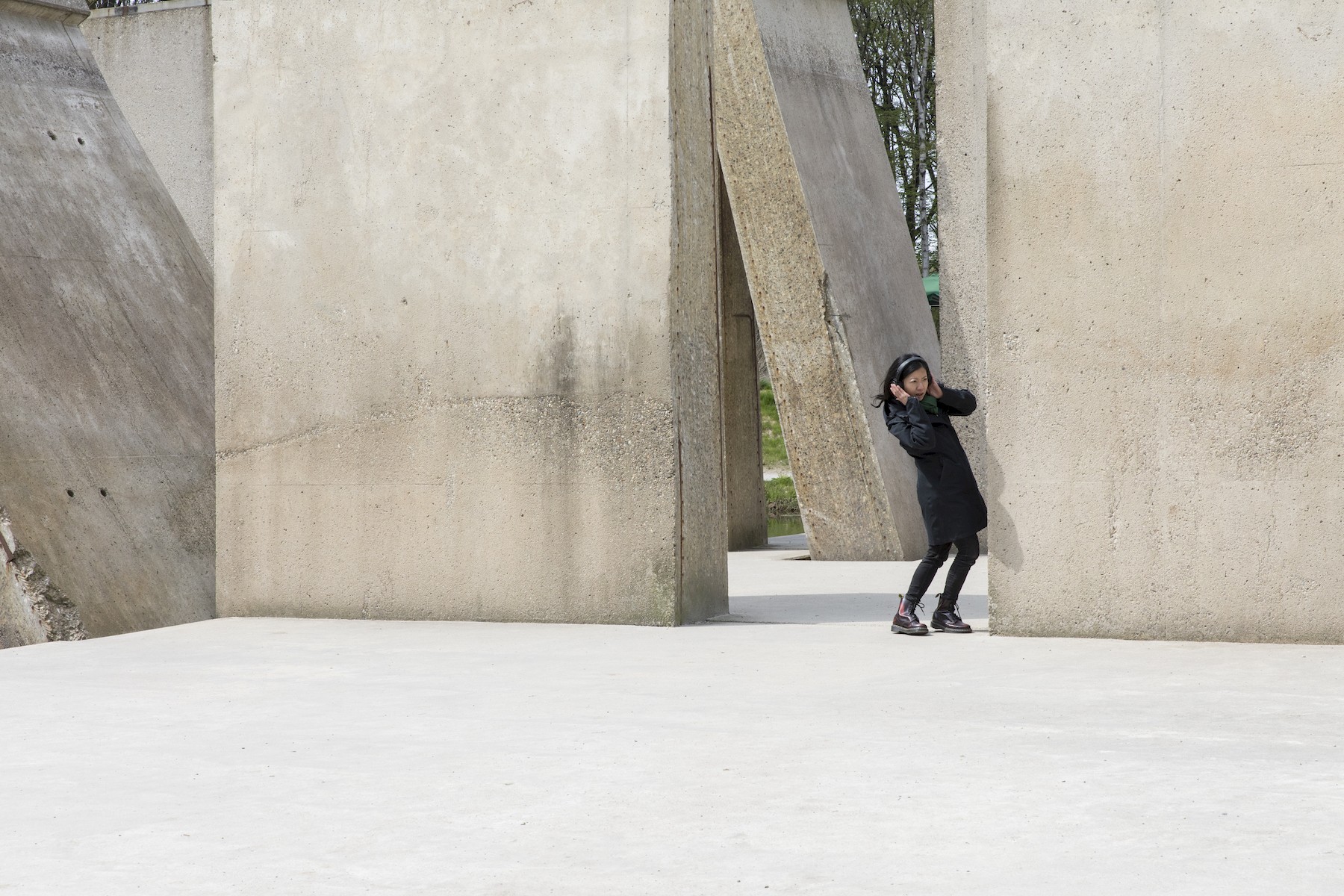 LAND ART WEEKEND
@ Municipalities of Noordoostpolder, Zeewolde, Dronten, Lelystad and Almere

The Dutch province of Flevoland is home to a unique collection of land art. During the annual Land Art Weekend, they put the spotlight on the nine land art monuments of the polder.

Writer and visual artist Sanne van Balen is working on a performance at Aardzee by Piet Slegers in which she connects the themes of wind, memories and grip, in a series of moving sculptures.

Photo by Franzi Mueller Schmidt.

More info here.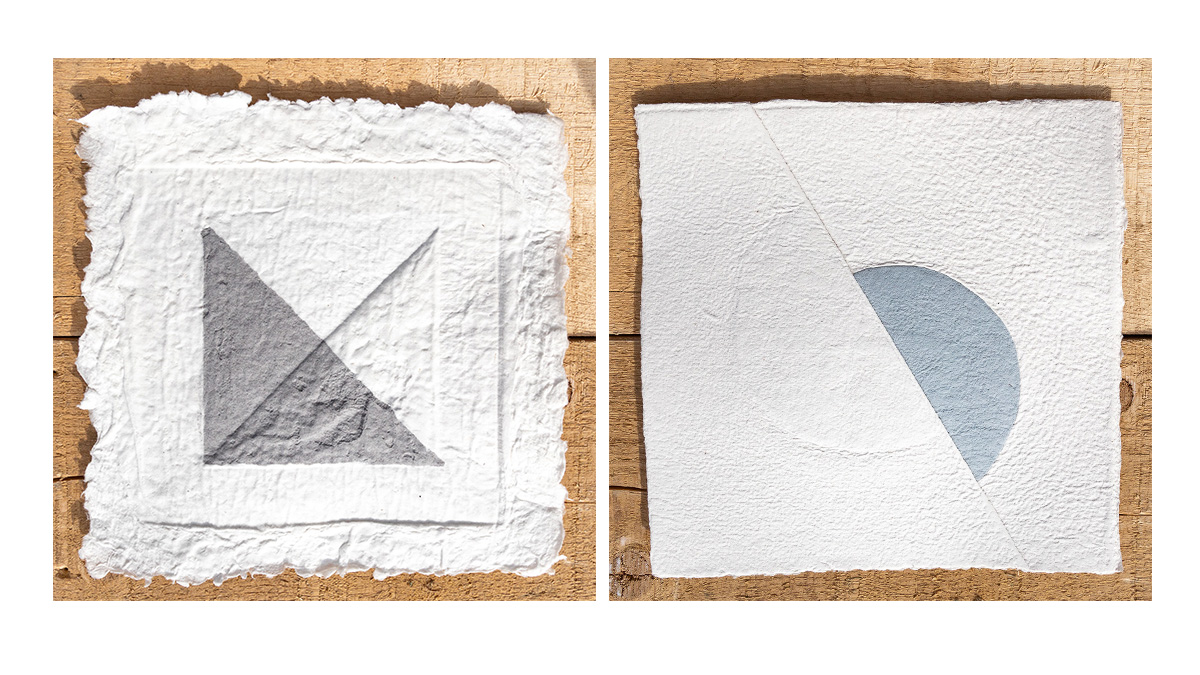 (NO) TIME TO WASTE!
@ Civon, Ulft

A cross-border collaboration between Dutch and German artists and craftsmen, resulting in 17 different projects. With a.o. Maarten Rots, who had the opportunity to collaborate with artisan paper creator Ewald Weijers of C-Paper to explore and experiment with handmade paper.

OH OOH, IT'S INTERNAL
Solo by Arian de Vette
@ Kunstverein Friedrichshafen, Friedrichshafen, Germany

For his first institutional solo exhibition Arian has created a new body of work for which he took the premises of the Kunstverein as a starting point. The resulting expansive installation combines sculptures with two-dimensional text works.

More info here.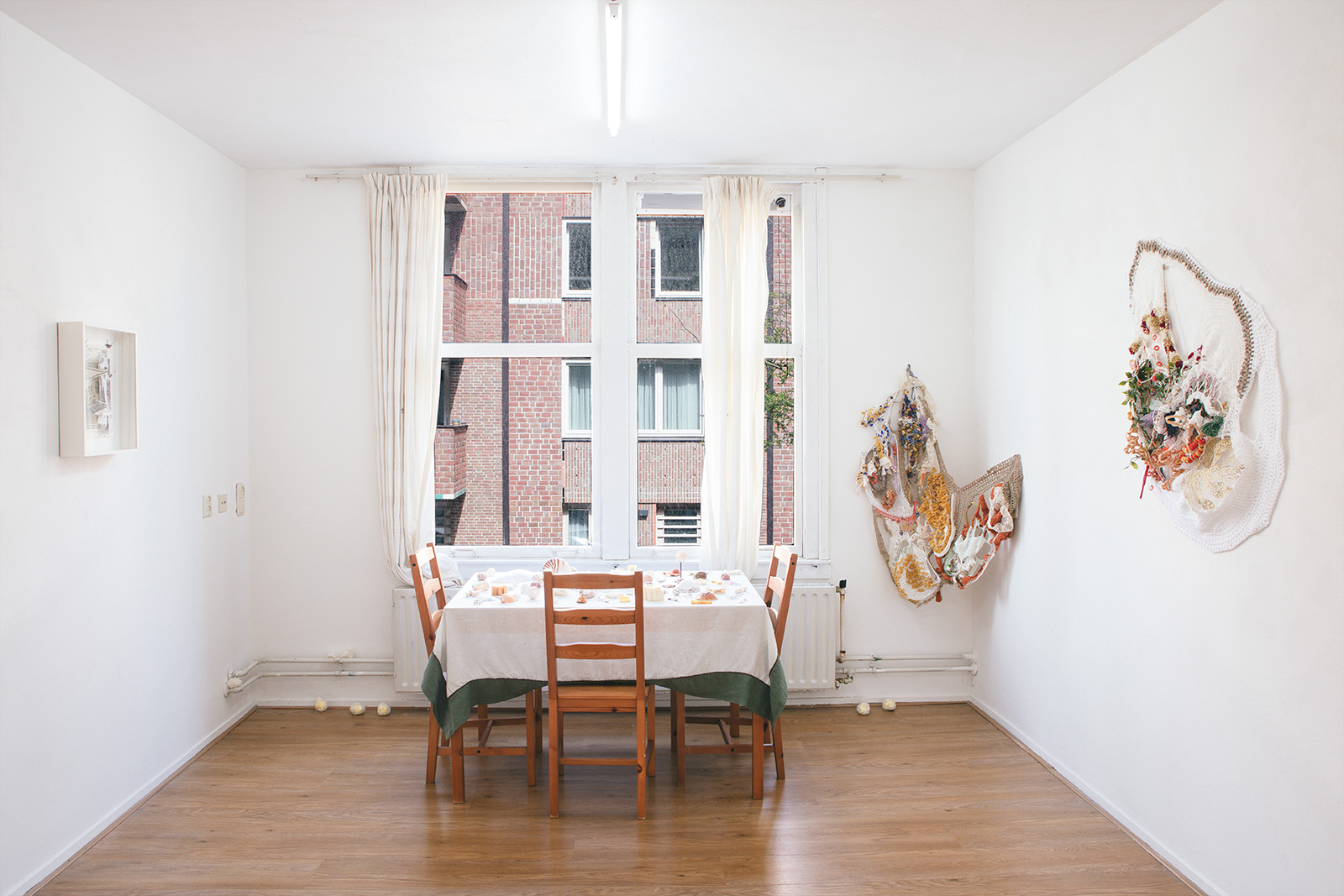 THINGS TO CONSIDER
@ Tilde, Amsterdam

Imagination and art can touch the viewer without the need to use expensive machinery or supplies, and that it depends on the artist's honesty when using those materials and the viewer's visualisation that, for example, two yogurt pots and a long piece of string can become a telephone.

With a.o. Silvana McNulty

More info here.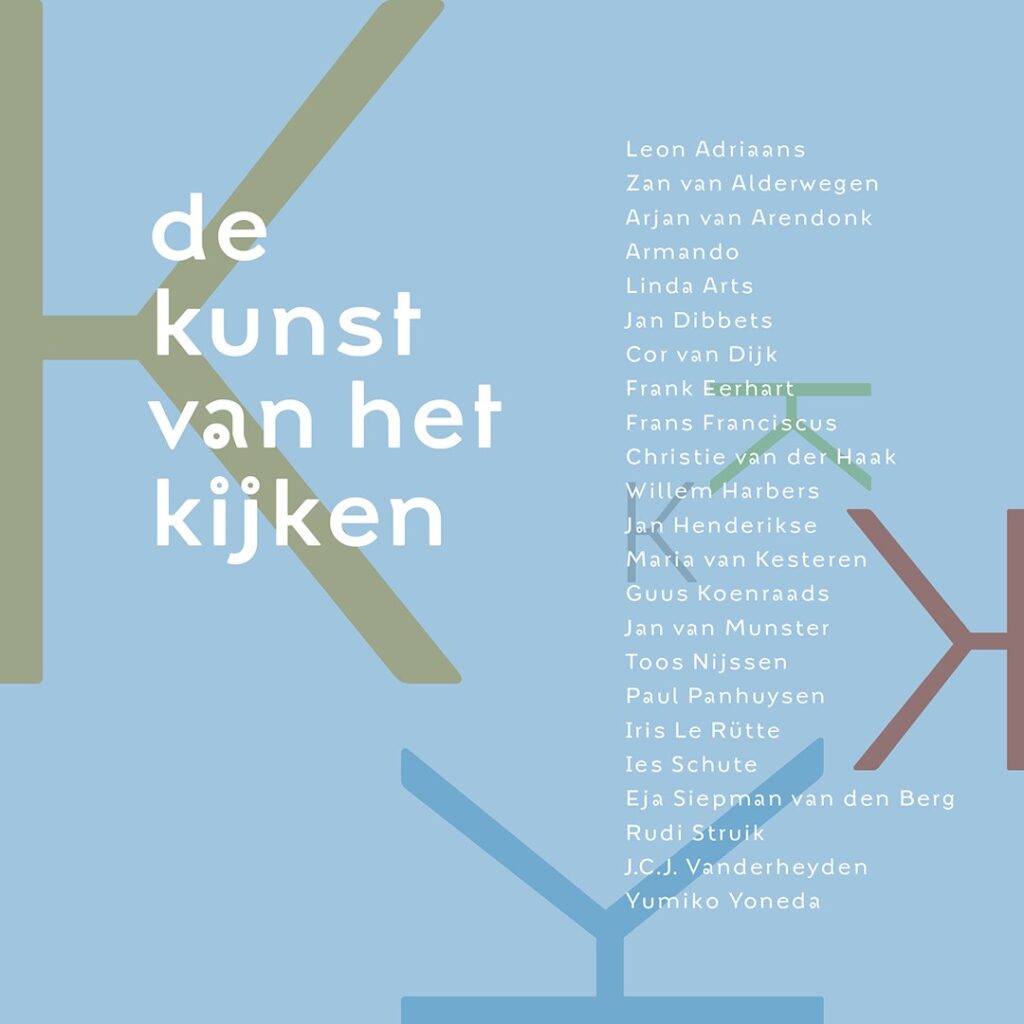 THE ART OF LOOKING
@ Pennings Foundation, Eindhoven



An exhibition of artists admired by Hanneke Janssen, who has a long career in the art world. Together with her family she ran the famous Willy Schoots gallery in Eindhoven and in the meantime she has been independent for 5 years. To celebrate that anniversary, Hanneke invited "her" artists to participate in the exhibition.

With a.o.

Willem Harbers

More info

here

.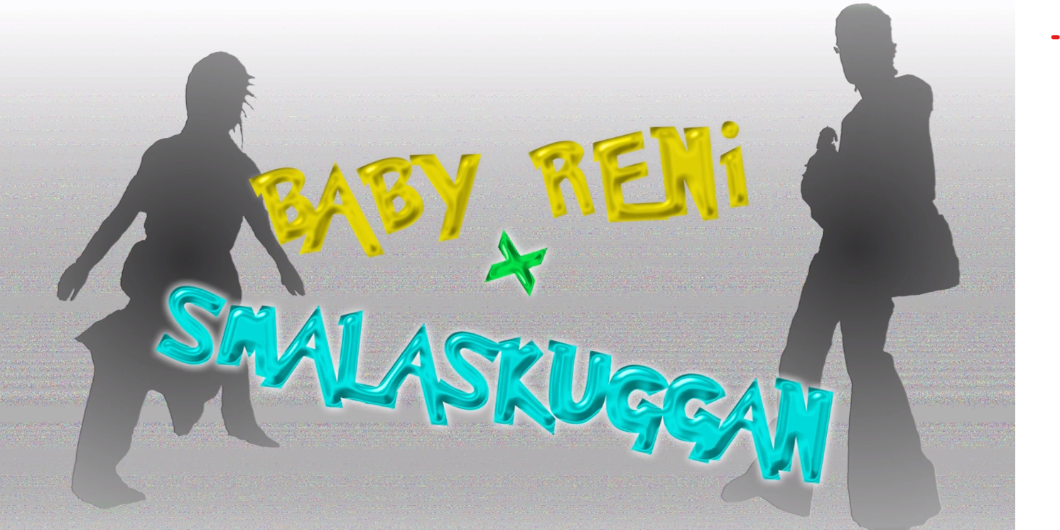 SELECTED 2020 – RietveldTV
Baby Reni x Smalaskuggan by Irene Ha and Simon Marsiglia

For this RietveldTV episode Simon Marsiglia (alumni designLAB) and Irene Ha (alumni Fashion Department) joined forces to not only celebrate their shared GRA Award, but also their longterm collaboration. Revisiting the works they've made during their time at the Rietveld they welcome you to a Baby Reni X Smalaskuggan world!

Instagram: @baby._.reni & @smalaskuggan

Production: Masha Ryabova (Fine Arts, 2nd year) @masharyabova_
& Emre Ozakat (VAV, alumni) @emreozakat
Graphic designer: Ken Wenrui Zhao (Graphic Design, graduation year) @serpentskirt
Special effects: Nathalie Golde (alumni Graphic Design) @nathalie_go__

Upcoming RietveldTV
29 & 30 MAY @AT5 - 22:40 'How to Read a Spread with The Pendant Tarot Deck' by Mayis Rukel.
Watch the trailer here.

As part of the GRA Awards 2020 Simon, Irene and Mayis have been given the opportunity to show new work to a new audience.
OPEN THE MUSEUMS!
We do not want museums and artistic institutions - once the treasuries of the mind - to turn into burial chambers for art that cannot be seen by anyone. You can sign the petition here if you like!

Initiated by Anne Wenzel & Lucette ter Borg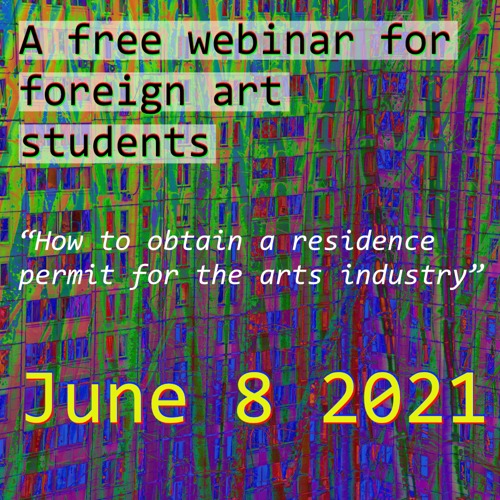 WEBINAR FOR FOREIGN ART STUDENTS AND RECENT GRADUATES
An annual free lecture for foreign art students (and recent graduates) who want to stay in the Netherlands after graduation, will take place as a webinar again this year.

The webinar will address the following: • How to obtain a residence permit that allows you to work as an artist or performer • What is an orientation (or job-seeking) year? • How long can you stay after completing your studies?
Registration and more info here.
Hotel Maria Kapel Residency 2022
Deadline: May 31, 2021, 23:59 PM

Hotel Maria Kapel (HMK) invites proposals from all kinds of artistic practitioners to develop a project at Hotel Maria Kapel (HMK) in 2022.

More info here.
------------------------

Apprentice Master project by Kunstpodium T
Deadline: May 31, 2021, 23:59 PM

Are you graduating from a Dutch or Belgian art academy this summer? Discover the art world while meeting many new, young and experienced artists at Kunstpodium T.

More info here.
------------------------

De Beeldmakers #4
Deadline: June 11, 2021, 23:59 PM

An open call for upcoming photographers and illustrators. Het Parool and Vandejong go together in search of undiscovered talent – new perspectives and unexpected work. Fresh, surprising creators get the chance to publish new work in Het Parool!

More info here.
------------------------

Designblok, Prague International Design Festival – Diploma Selection 2021
Deadline: July 12, 2021, 23:59 PM

More info here.
------------------------