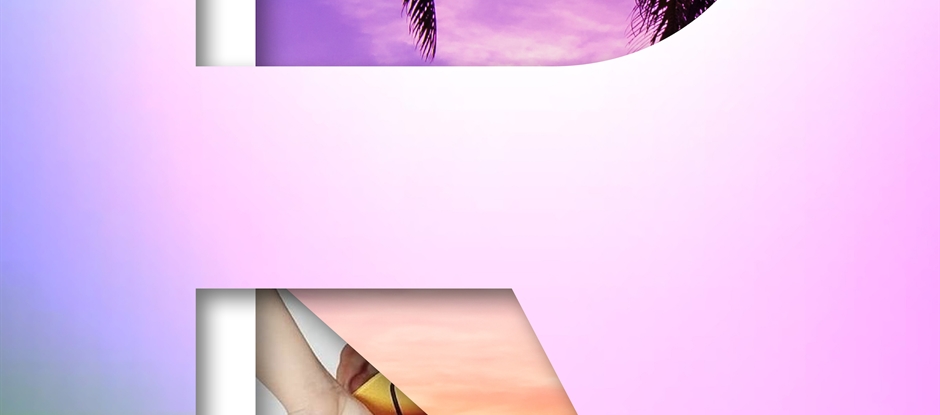 OPEN STUDIOS 2021
@ Rijksakademie, Amsterdam

Shifting from the customary autumn weekend to an extended summer edition, forty-four artists will present what has emerged from over one year of experimenting, researching and producing new work.

With a.o. Özgür Kar, Silvia Martes

More info here.
Part of Amsterdam Art Week.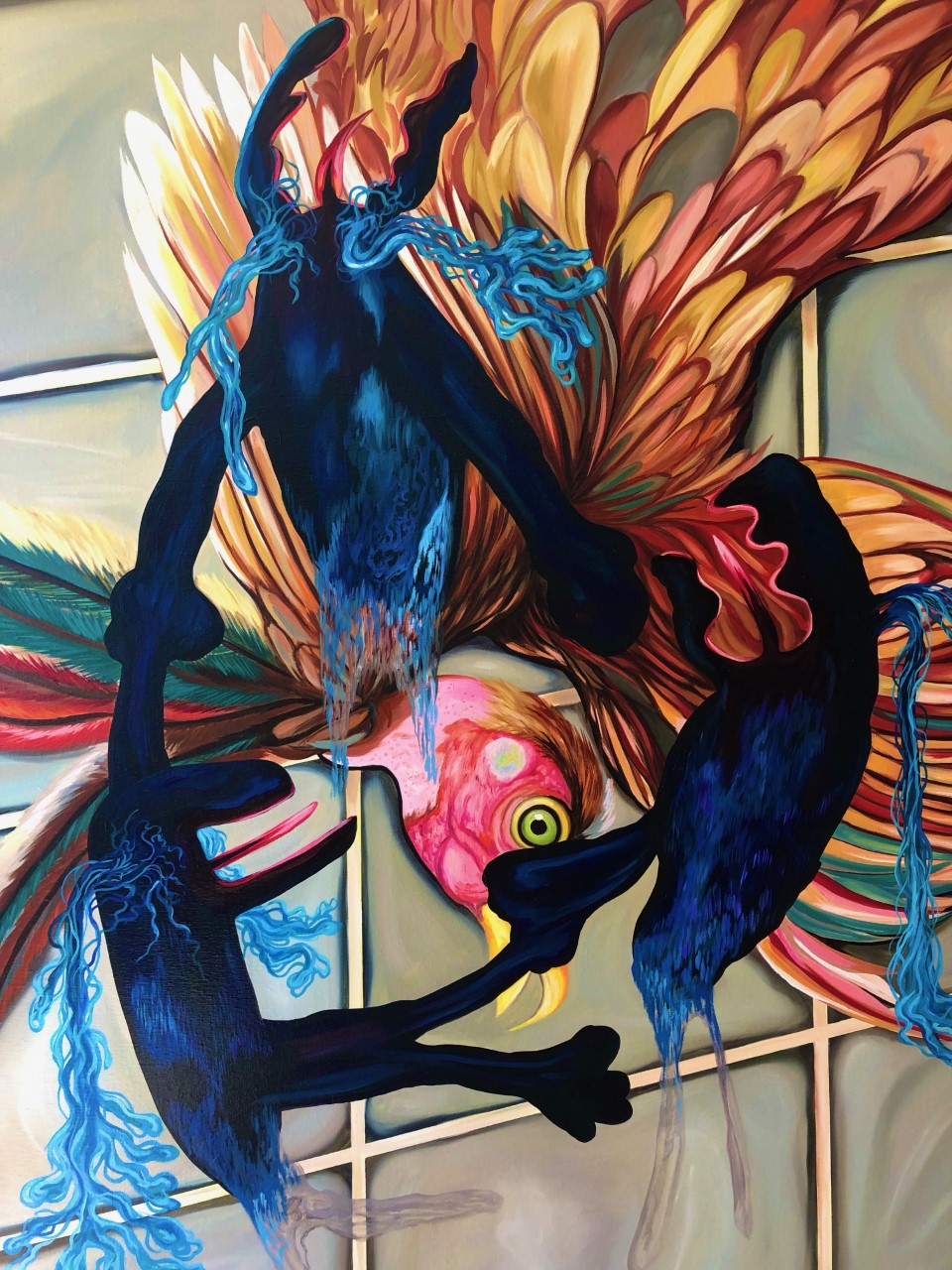 NO PART OF THIS
@ Josilda da Conceição Gallery, Amsterdam

This exhibition is a collective approach towards the different views of disciplines and necessity that we are using in the art world. The artists that are on view propose an intervention instaging and questioning the different media of image/material. This exhibition is their own manipulation of reality together with their own unique background and nationalities that come to translate in their works.

With a.o. Geraldos dos Santos

Part of Amsterdam Art Week.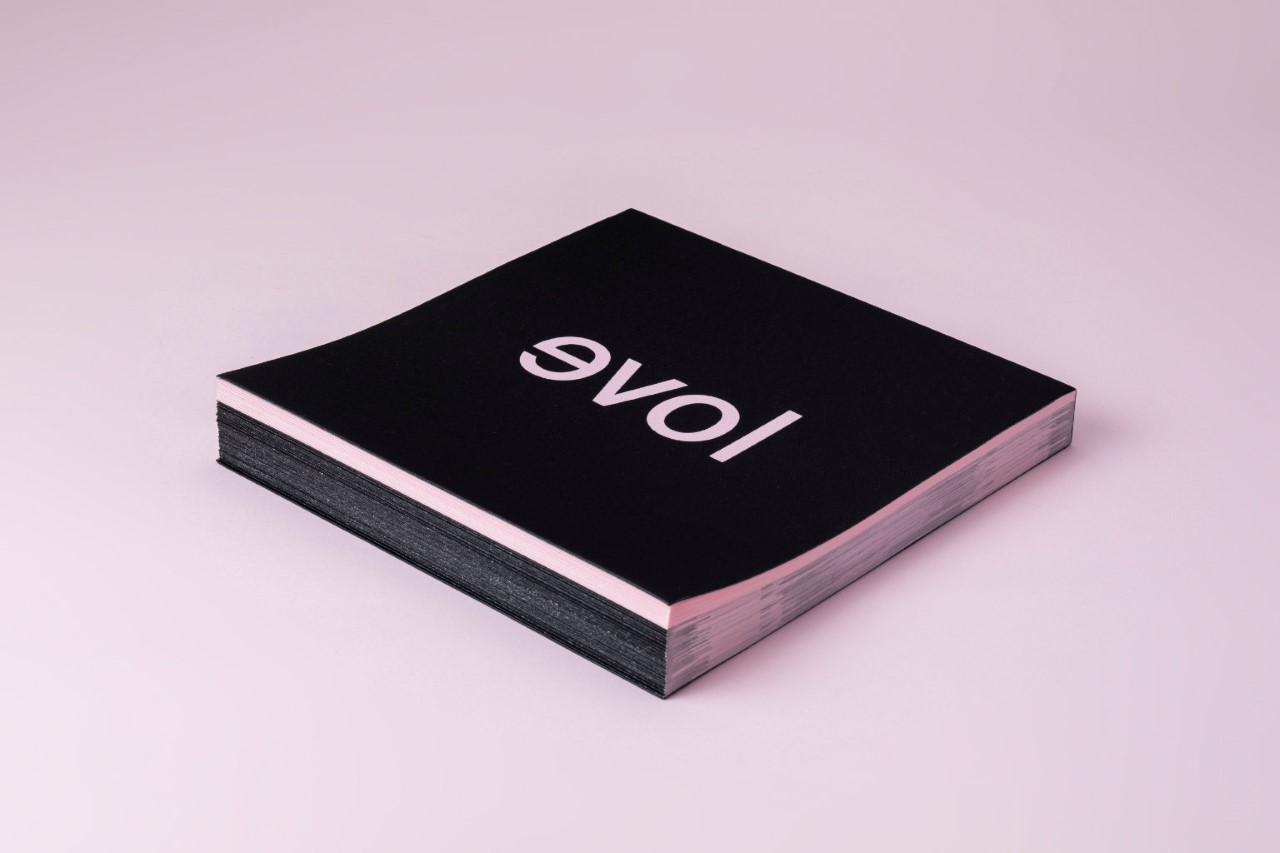 EVOL/LOVE
Book launch and group show curated by by Robin Waart
@ Rozenstraat and Rongwrong, Amsterdam
Fri and Sat, 2 - 6pm

Radio stream on evollove.nl, starting 22 June, 22:00 – 3 July, 17:26:51
Book launch and walk, 25 June, 19:00

For, after, to and because
With Carel Blotkamp, Peter Downsbrough, Hermann Gabler, Pati Hill, Bunny Rogers, Mitchell Thar, Emily Wardill and Robin Waart.

More info here.

AND STILL IT MOVES
INTERACTION (CHAPTER 6/6)
flipping, floating, easing off and cooling down: artists' book release with readings, sound and scents
by Ulla Eriksen (DK), Maria Michailidou (GR) and Mette Borup Kristensen (DK)
@ Museum of Ancient Art /Antikmuseet, Aarhus
2 - 4pm

The book contains images and texts from the exhibition under the same title that opened October 2020 and runs till the 27th of June. The exhibition itself has been moving and changing through monthly additions, events and interactions by other artists and scientists. This is the sixth and final event.

Facebook event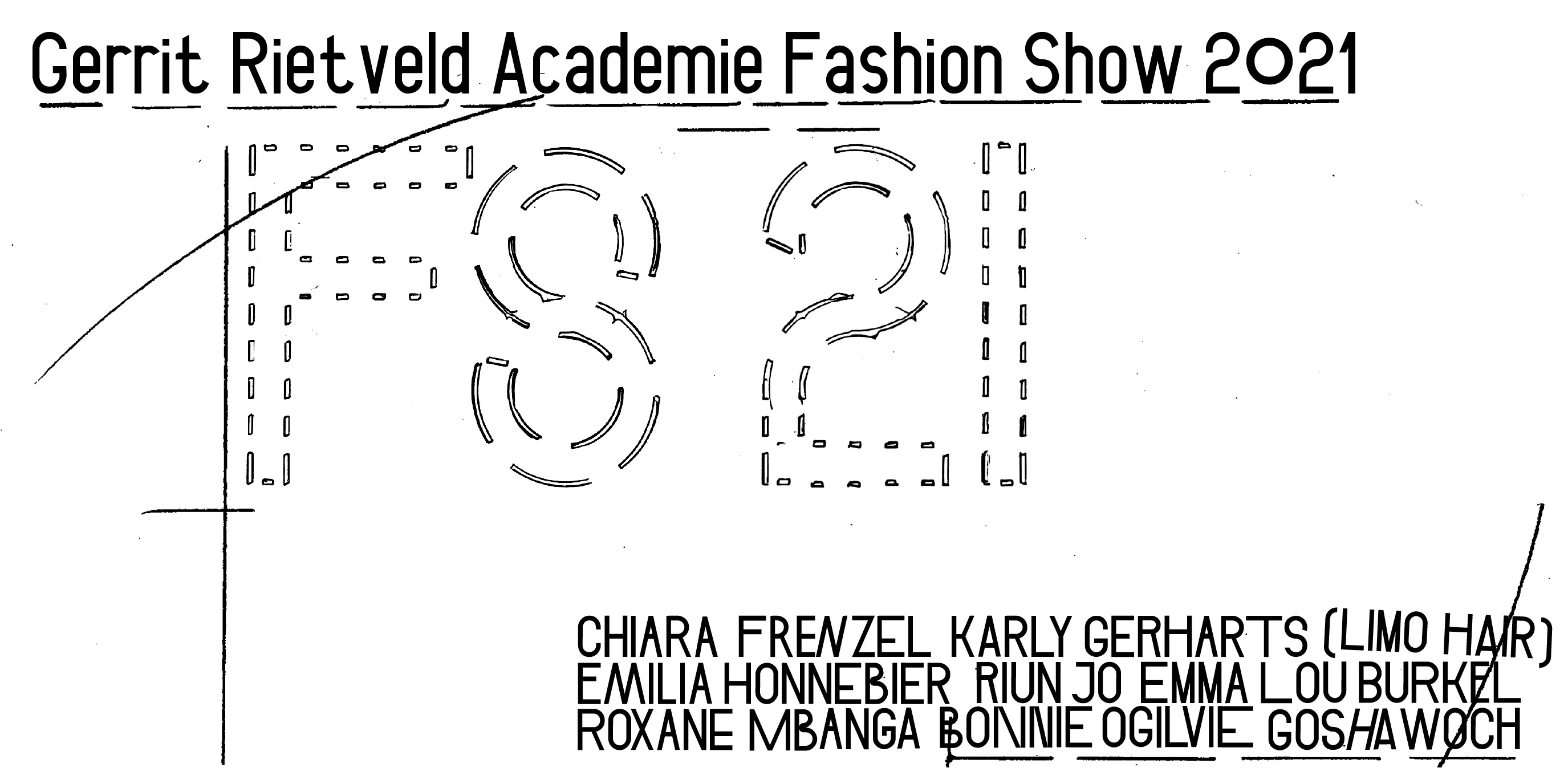 FASHION SHOW
Gerrit Rietveld Academie
@ Pre-Reserved, Amsterdam

This year, the fashion department continues its experimentation with alternative presentation forms that fit the various graduation projects by individual students.

More info here.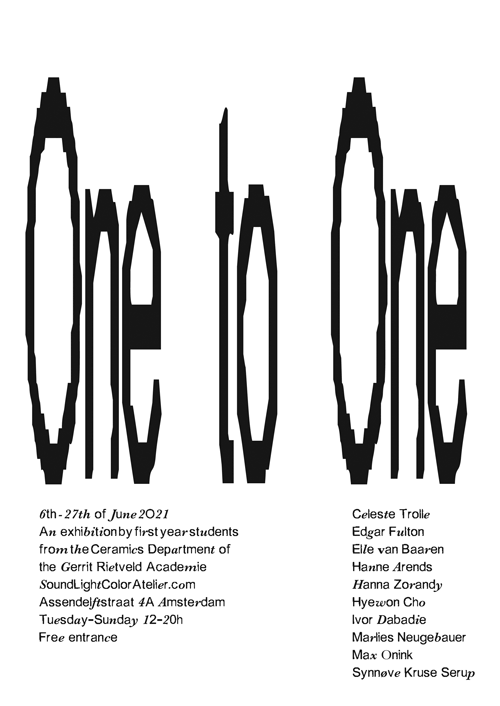 1:1
@Sound Light Color Atelier, Amsterdam
Tue - Sun, 12 - 8pm

The of the Gerrit Rietveld Academie cordially invites you to the opening of the exhibition 1:1.
First year students of the Ceramics department will present their life size ceramic works that were realized during the last course.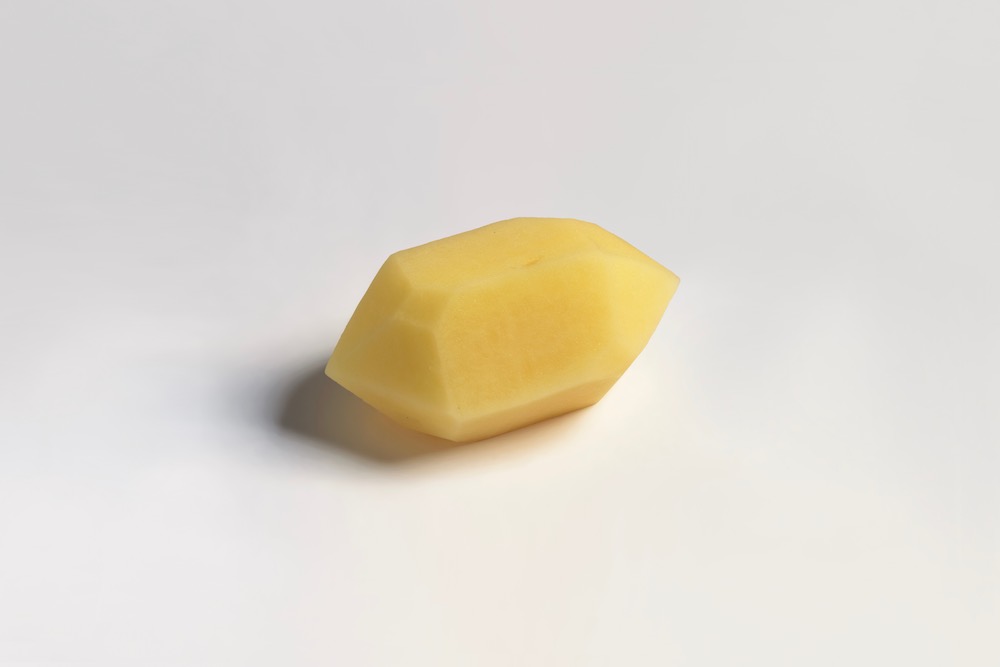 HABITUS
Solo by Marieke Gelissen
@ 37PK, Haarlem

Habitus is inspired by the crystal models of René Just Haüy from the collection of Teylers Museum.

Habitus - A Manual
The exhibition comes with a publication: a manual that contains instructions on how to recreate the quartz crystal shape using materials already present in most homes: a potato and a small paring knife. A free copy of the Manual will be sent to you on request: mail your address to mariekegelissen@gmail.com. Design: Dongyoung Lee. Printing: Raddraaier SSP.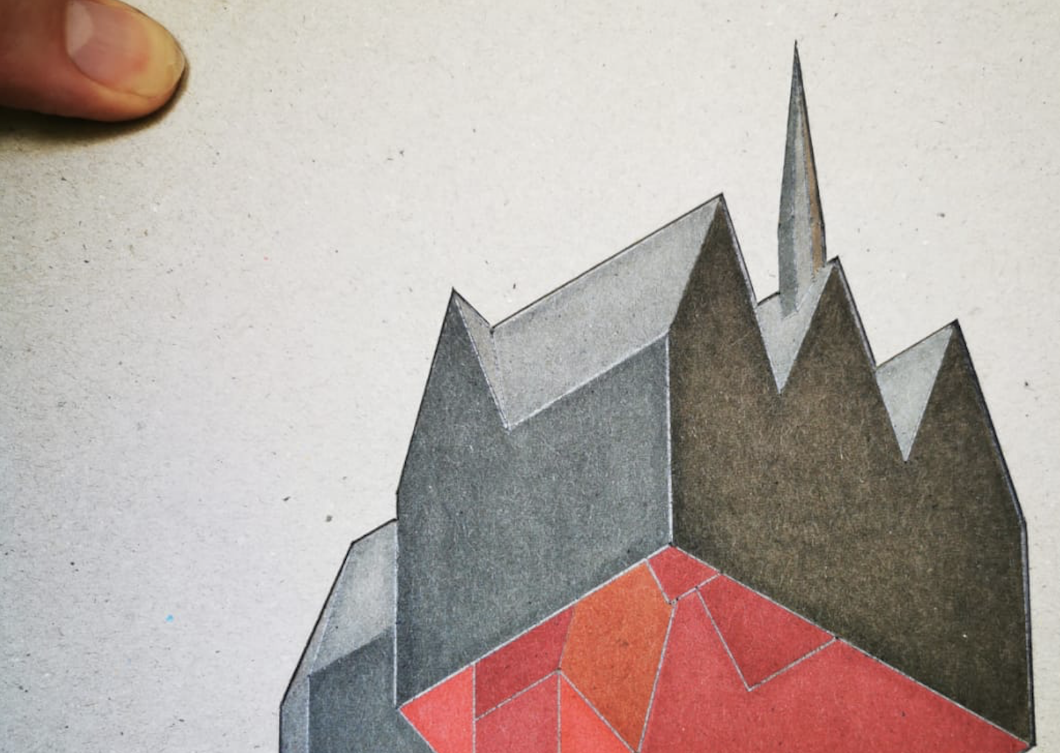 MISSING HOMES
@ Hotel Maria Kapel, Hoorn
Opening 3 July, 3 - 8pm

With a.o. Shreya de Souza and Mylou Oord (organizers of the Queer Choir Amsterdam together with Sarah Naqvi)



This curatorial residency and exhibition is part of Hotel Maria Kapel's year program On Shelter, which invited exhibition proposals from recent participants of the de Appel Curatorial Programme.

More info

here

.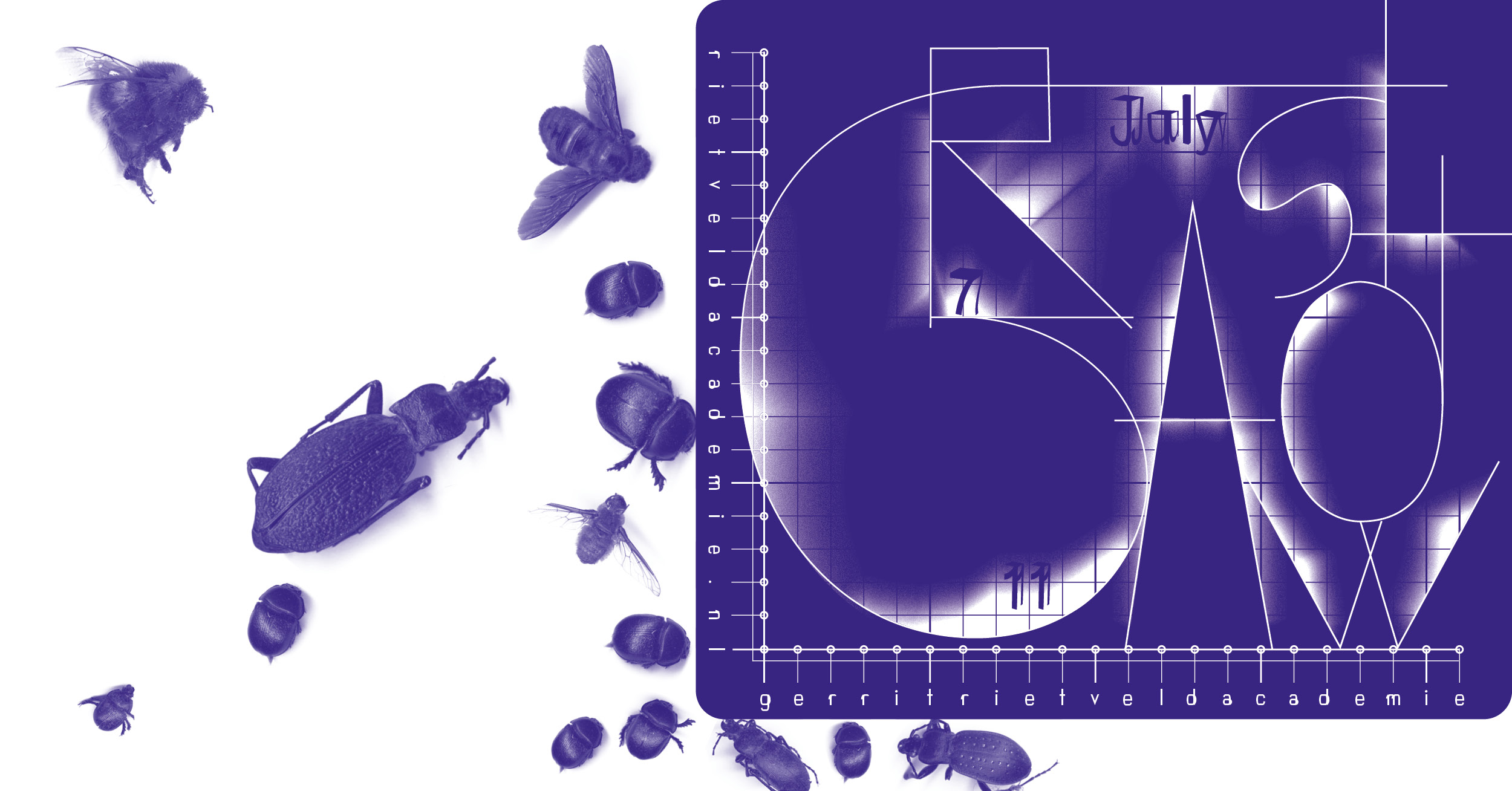 GRADUATION SHOW 2021
@ Gerrit Rietveld Academie, Fred. Roeskestraat 96, Amsterdam
10am – 9pm

The Graduation Show 2021 presents the work of around 170 graduates from all over the world. They have completed their four to five year Bachelor Fine Arts & Design at one of the fourteen departments. The exhibition marks both the end of their study and the start of a professional career.

Book your time slot for a specific date and start time from 23 June 2021 onwards..

More info here.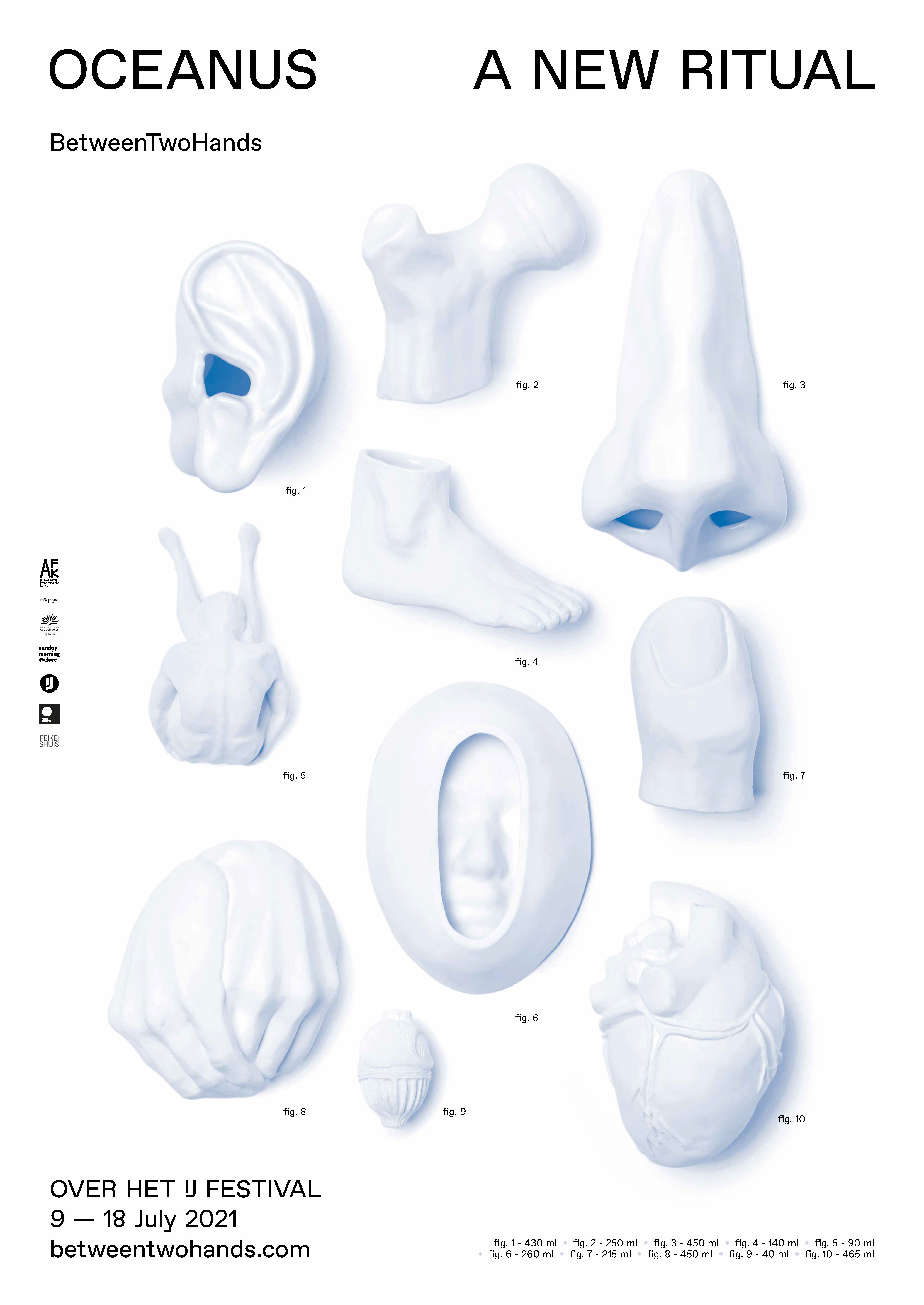 OCEANUS, A NEW RITUAL
by BetweenTwoHands (Erin Tjin A Ton and Gosia Kaczmarek)
@ Over het IJ Festival, Amsterdam

The starting point for Oceanus, A new ritual was the climate crisis. There has to be the right balance of water in all its forms on earth, for life to flourish. BetweenTwoHands honors water and invites the public to do the same.

Première on 11 July.
Watch the trailer here.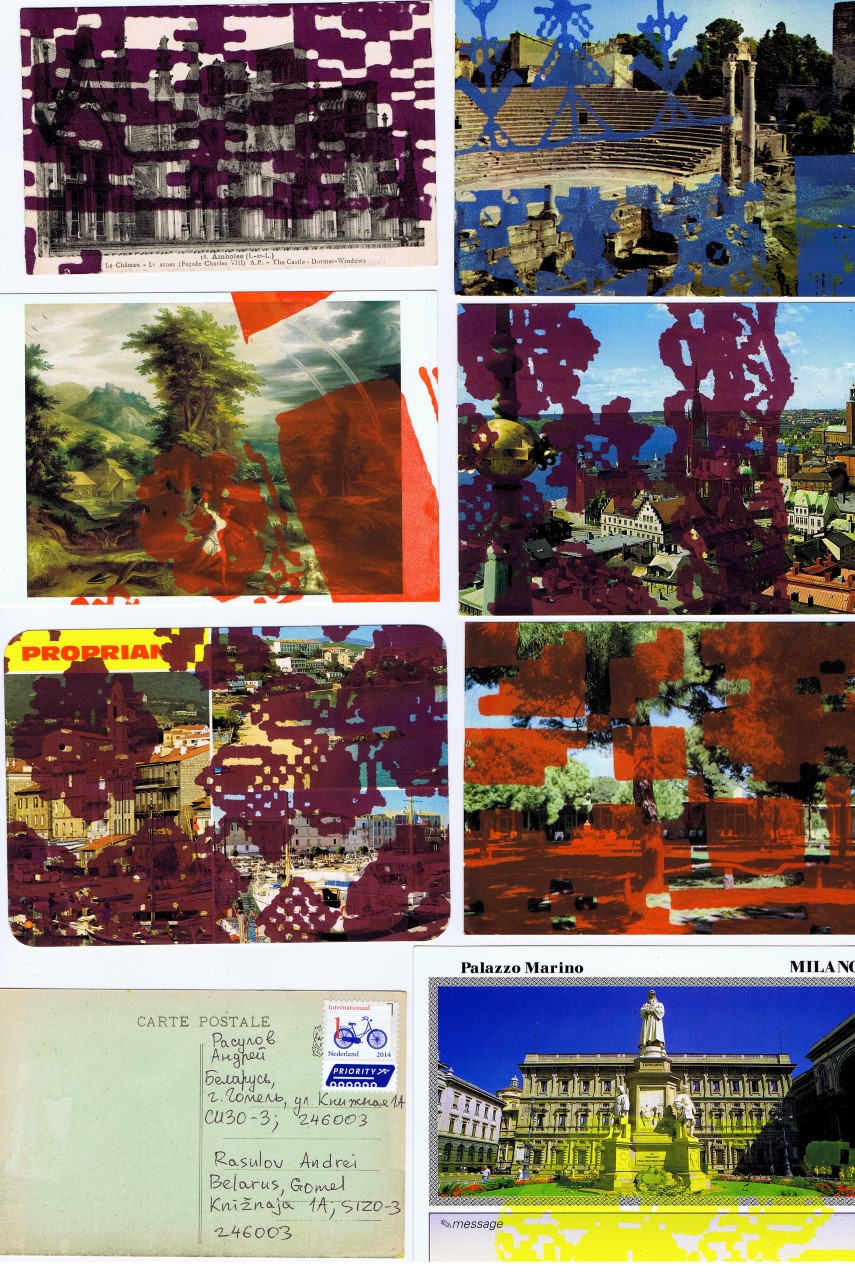 THE POSTCARDS OF SOLIDARITY
@ Punt WG, Amsterdam

With Darya Golova.

This participatory project is an important tool to raise awareness about political regime and repressions happening in Belarus and it is facilitating and stimulating the restoration of human relations on cross-borders level, repairing social fabric.

The Postcards Of Solidarity are an invitation for the audience to step into a movement that grows internationally and aim to encourage people to write to political prisoners in Belarus who's number is growing by day.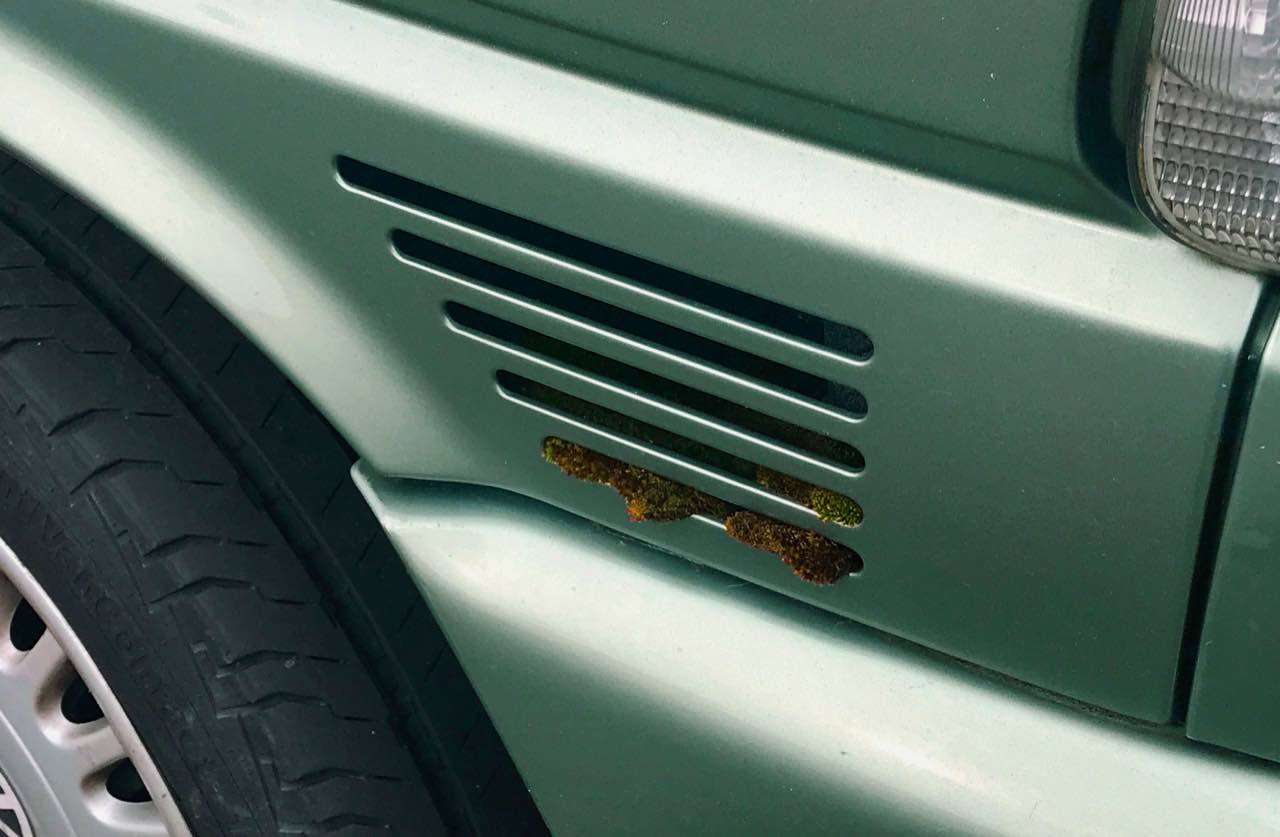 AN INTRICATE WELL
Solo exhibition by Nicola Arthen
@ P/////AKT, Amsterdam
Thu - Sun, 2 - 6pm

Arthen is working with the remainders of a delivery that took place around the year 1921, when thousands of ready-hewn sandstones were brought to the Hoge Veluwe in return for a remittance. The idea of transmissions – understood as the impacting of elements in an encounter – will be reflected in the installation created for the space.

25 June, 12 - 8pm
Hearing Trucks, Probably Dreaming Better
One day event prior to the exhibition as part of Amsterdam Art Week.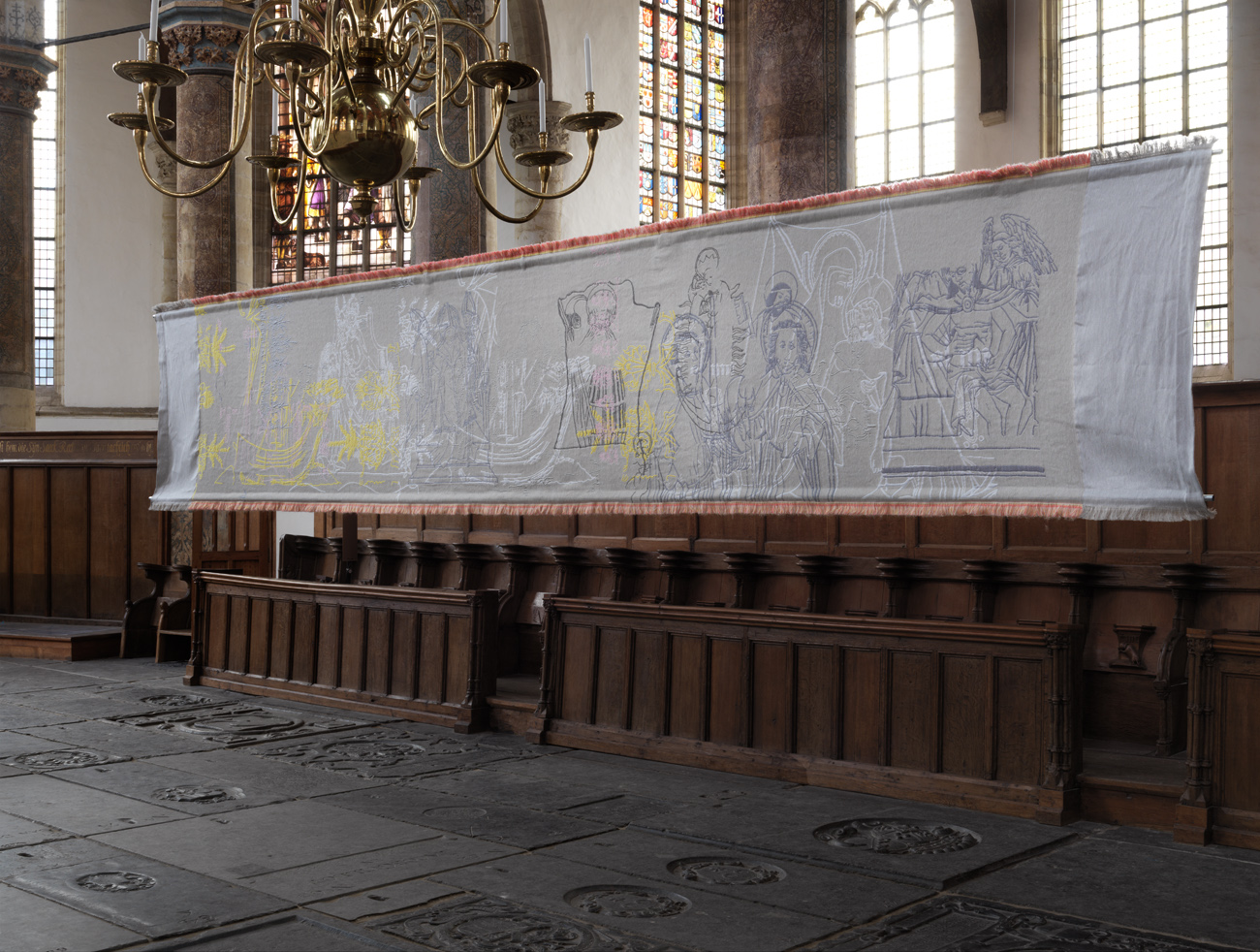 HERE IS WHERE WE MEET
@ Oude Kerk, Amsterdam

An installation of Aimée Zito Lema in which poems are recited and you can light a candle.

And more info about the installation here.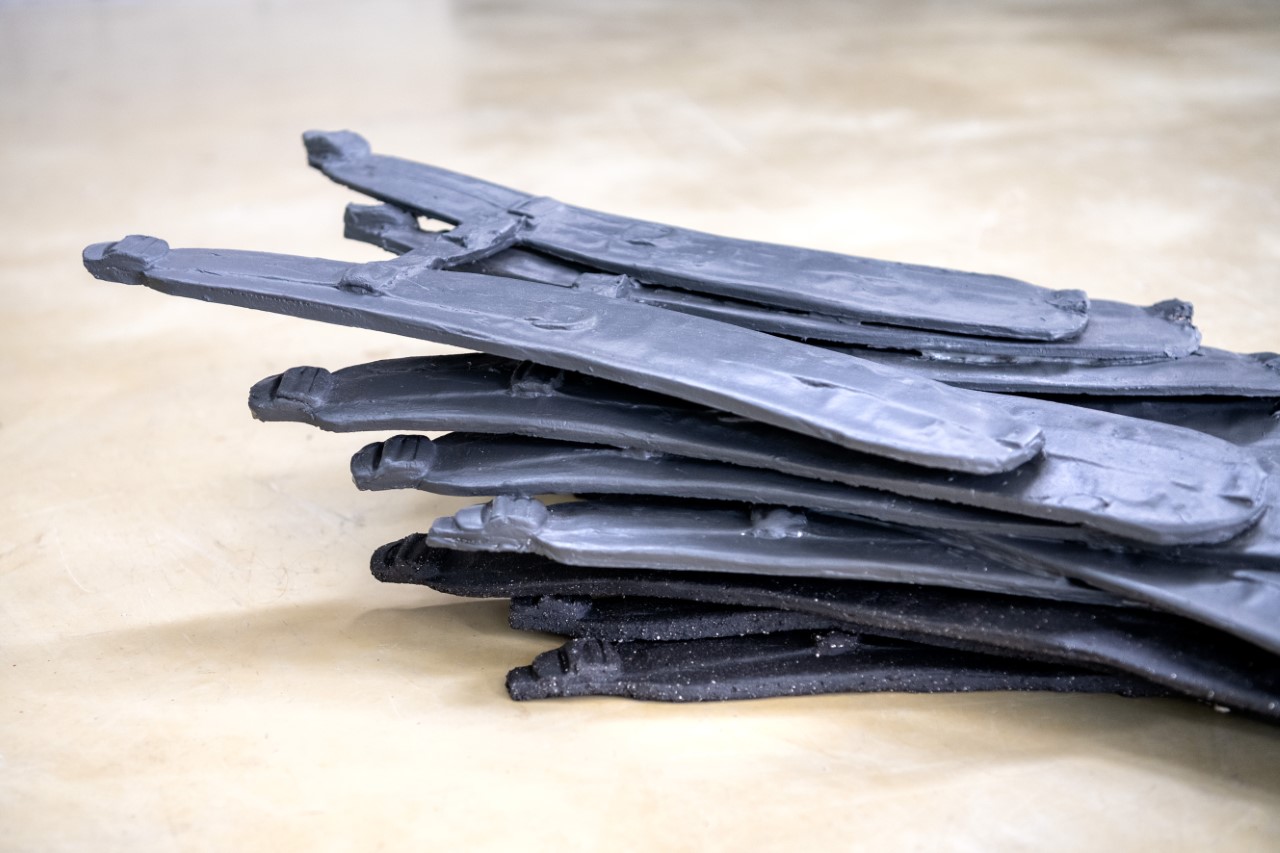 EIGHT CUBIC METERS BY ALEXIS STEPHENSON
@ Sint Nicolaasstraat, Amsterdam

'Untitled'
The backpack shoulder strap, an object designed to carry weight was the starting point used to explore the paradox and language of weight; lightness versus heaviness.

As part of SELECTED 2020 Alexis Stephenson has been given the opportunity to show new work to a new audience.

More info here.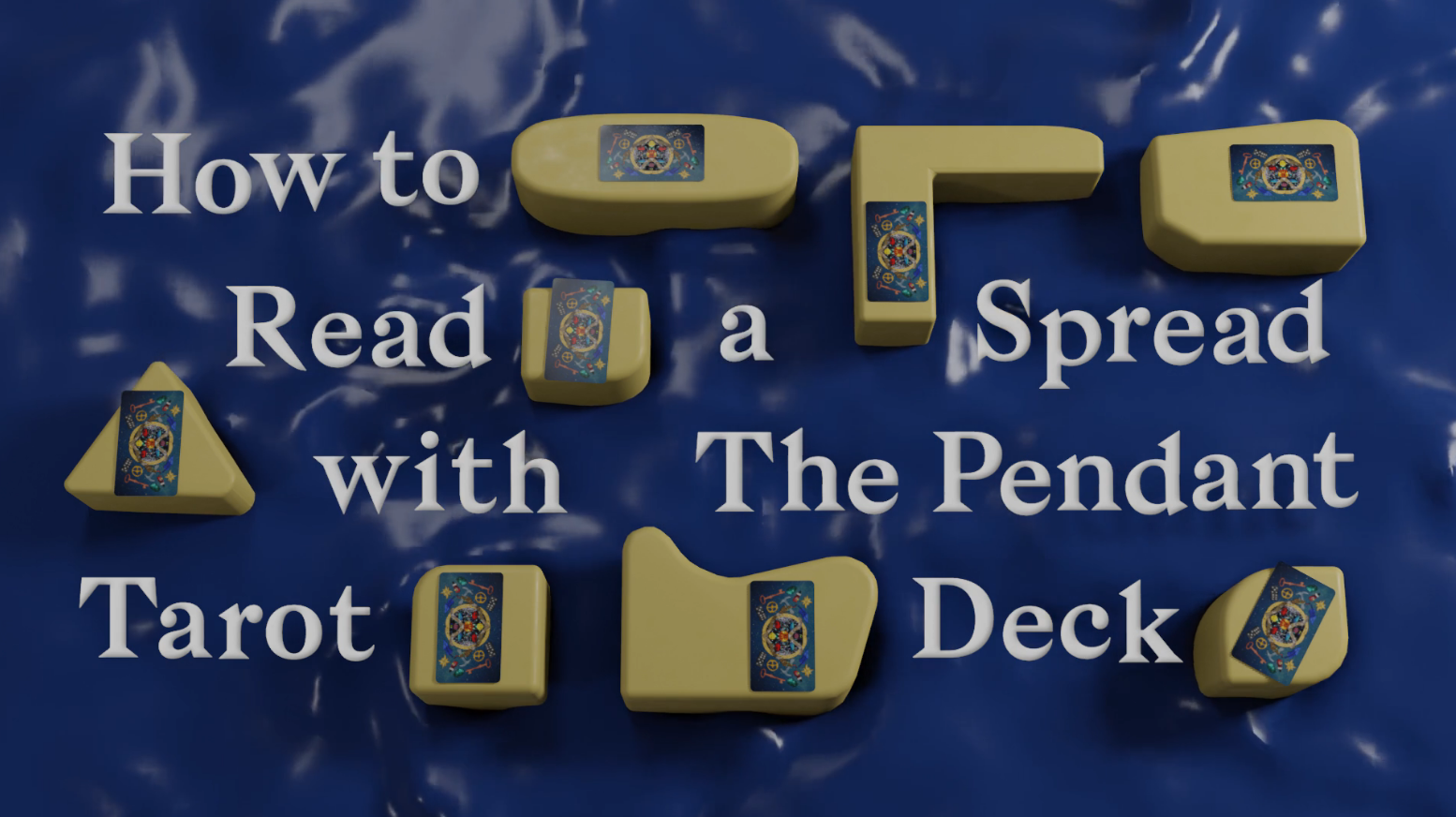 HOW TO READ A SPREAD WITH THE PENDANT TAROT DECK
by Mayis Rukel.

Watch the full RietveldTV episode here.

As part of SELECTED 2020 Mayis has been given the opportunity to show new work to a new audience.

Upcoming RietveldTV
26 & 27 June @AT5 - 22:40 by Minne Kersten.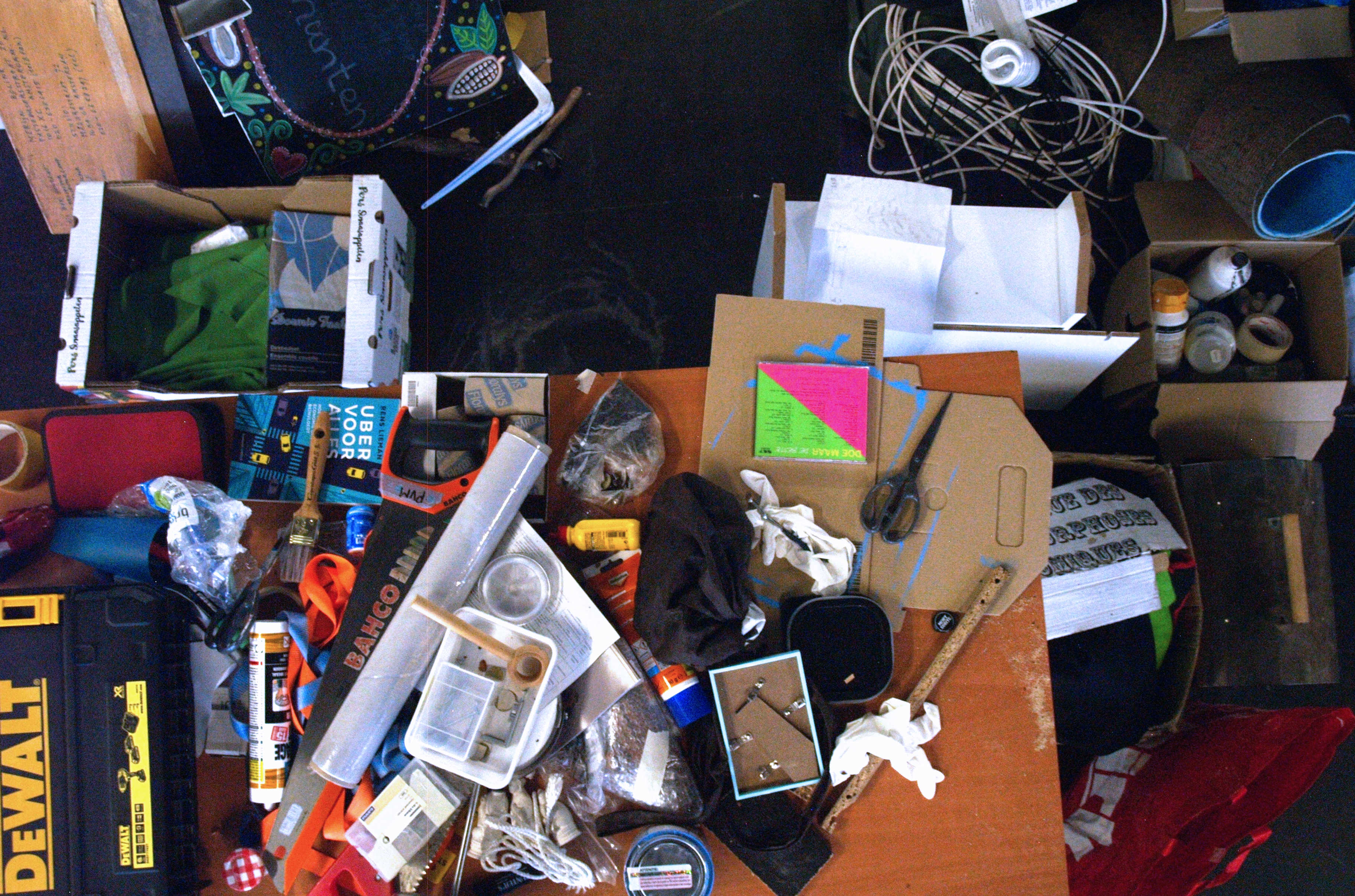 PALEIS VAN MIERIS / ENERGY
"One's company, two's a crowd, and three's a party," Andy Warhol once said. Top that up to eight and you have collective Paleis van Mieris, an eight-headed wolf pack of artists working alone-together after meeting each other during their DOGtime studies at the Gerrit Rietveld Academie.

Read and listen here.

Alumni Now is a series of interviews with alumni by interviewer Celina C.F. Yavelow.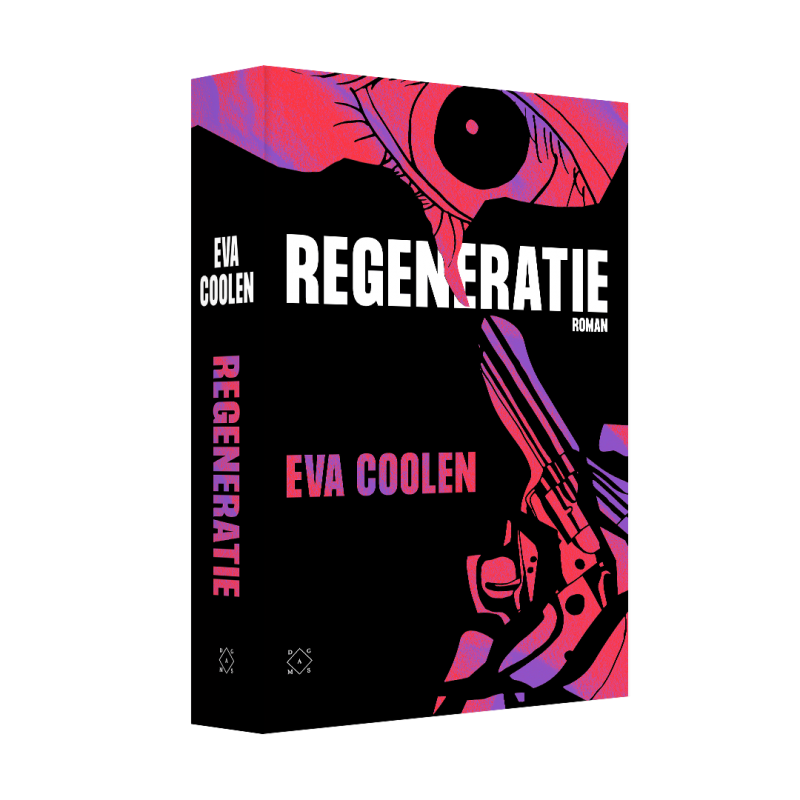 REGENERATIE
by Eva Coolen

A road novel about flee, about the gap between dreams and reality.

More info here.
Designblok, Prague International Design Festival – Diploma Selection 2021
Deadline: July 12, 2021, 23:59 PM

More info here.
------------------------

Taiwan International Student Design Competition
Deadline: July 15, 2021, 23:59 PM (Taipei GMT+08:00)

A competition encouraging international creative design exchange, develop creative design talents,
express the international image of Taiwan attaching great importance to creative design, and establish the international design status of Taiwan.

More info here.
------------------------

Appeal to artists: 8 works of art for temporary auxiliary bridges
Deadline: August 8, 2021, 23:59 PM

More info here.