EIGHT CUBIC METERS BY MADELEINE PECCOUX: POSES
@ Eight Cubic Meters, Sint Nicolaasstraat, Amsterdam

Opening: Wednesday 13 October, 5pm

More info here.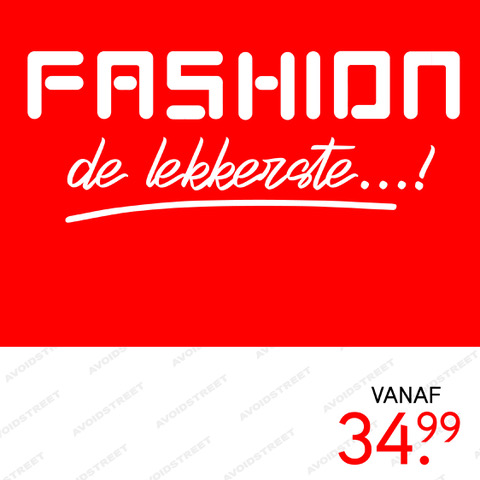 KAPSALON @ SNACKS TOGETHER WITH RECLAME
@ Snacks, Amsterdam

Kapsalon is a new capsule collection of sportswear developed by AVOIDSTREET. It will be launched through a window display and available for purchase in the Snacks vending machine.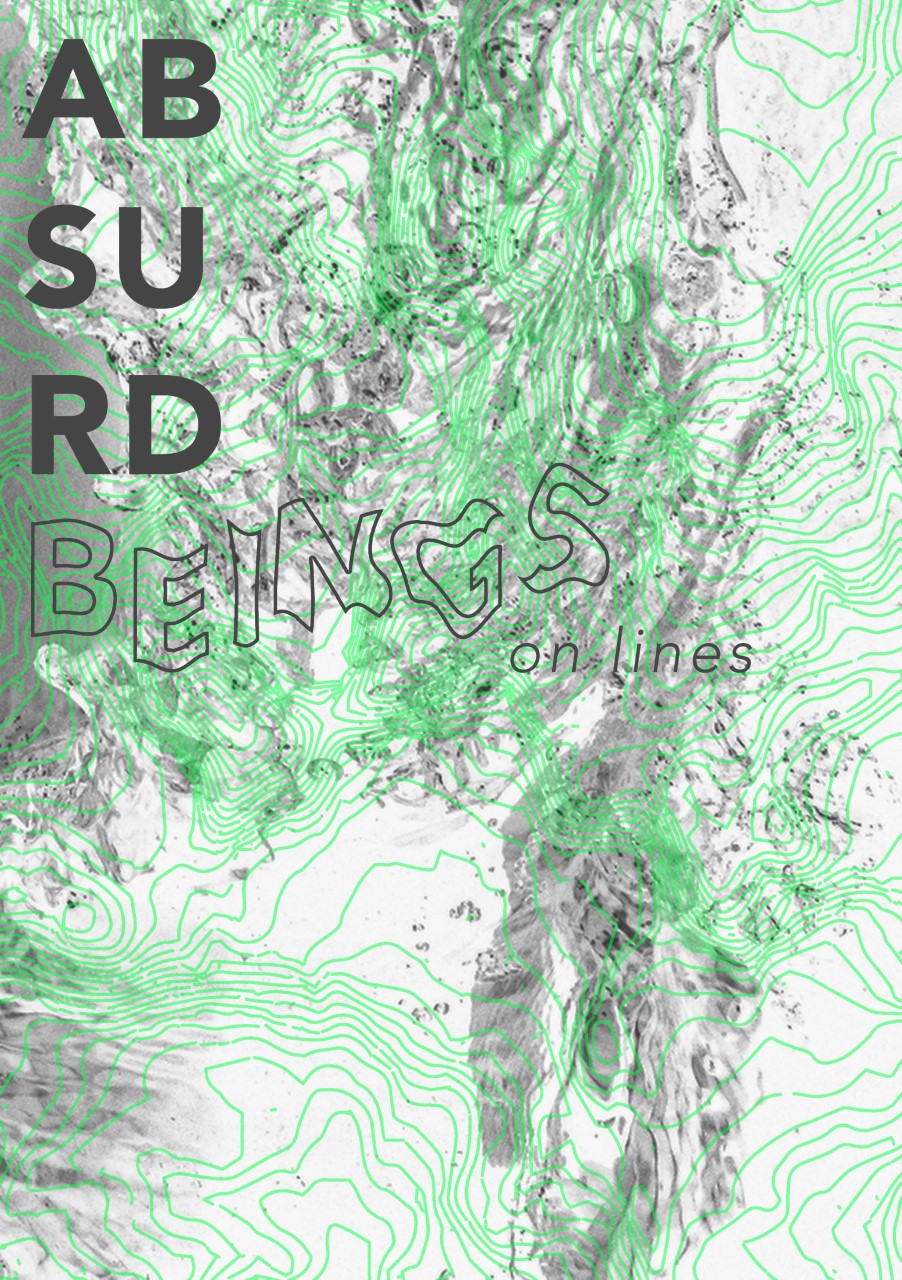 ABSURD BEINGS ON LINES
@ Studio Spijkerkade, Amsterdam

With a.o. Asefeh Tayebani, Suzanne Bernhardt, Dasha Golova, Franca Ullrich, Hanna Steenbergen-Cockerton, Alice Heron, Erika Roux & Leendert Vooijce

A multidisciplinary journey through a search of lines and their meaning. Together with 21 artists, the limits of our bodies, political lands, natural lands, and imagined spaces are addressed.

Opening:
16 October, 4pm - 10pm
Finissage:
22 October, 12pm - 10pm
Opening times:
17-21 October: 12pm - 8pm

More info here.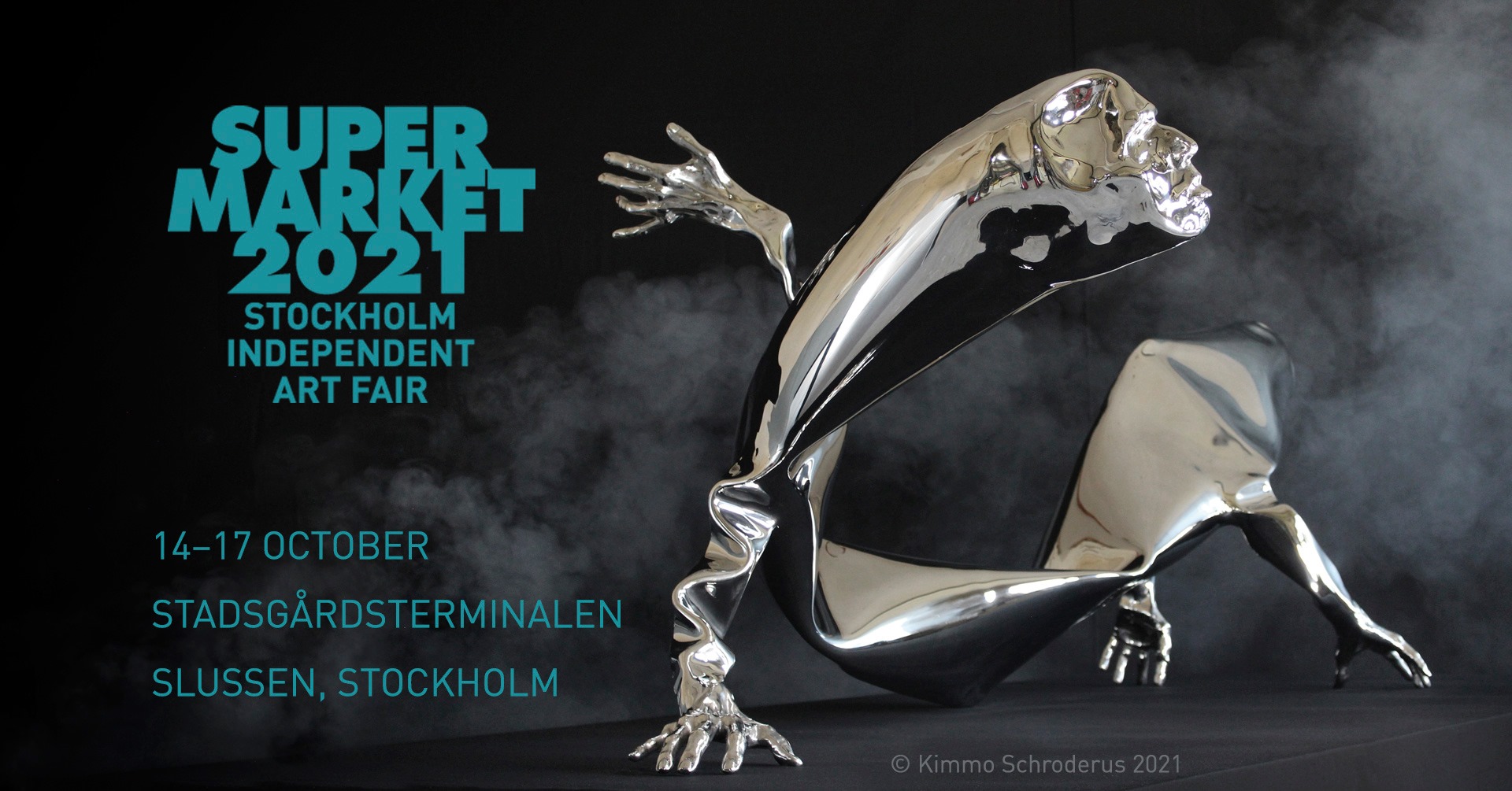 SUPERMARKET – STOCKHOLM INDEPENDENT ART FAIR
@ Stadsgårdsleden, Stockholm (SE)

Stockholm Independent Art Fair is an international art fair for artist-run initiatives. Supermarket is dedicated to exhibiting artist-run spaces, artists' collectives, nomadic spaces and independent artists' initiatives of all shapes and from around the world.

With a.o. Koos Buster

More info here.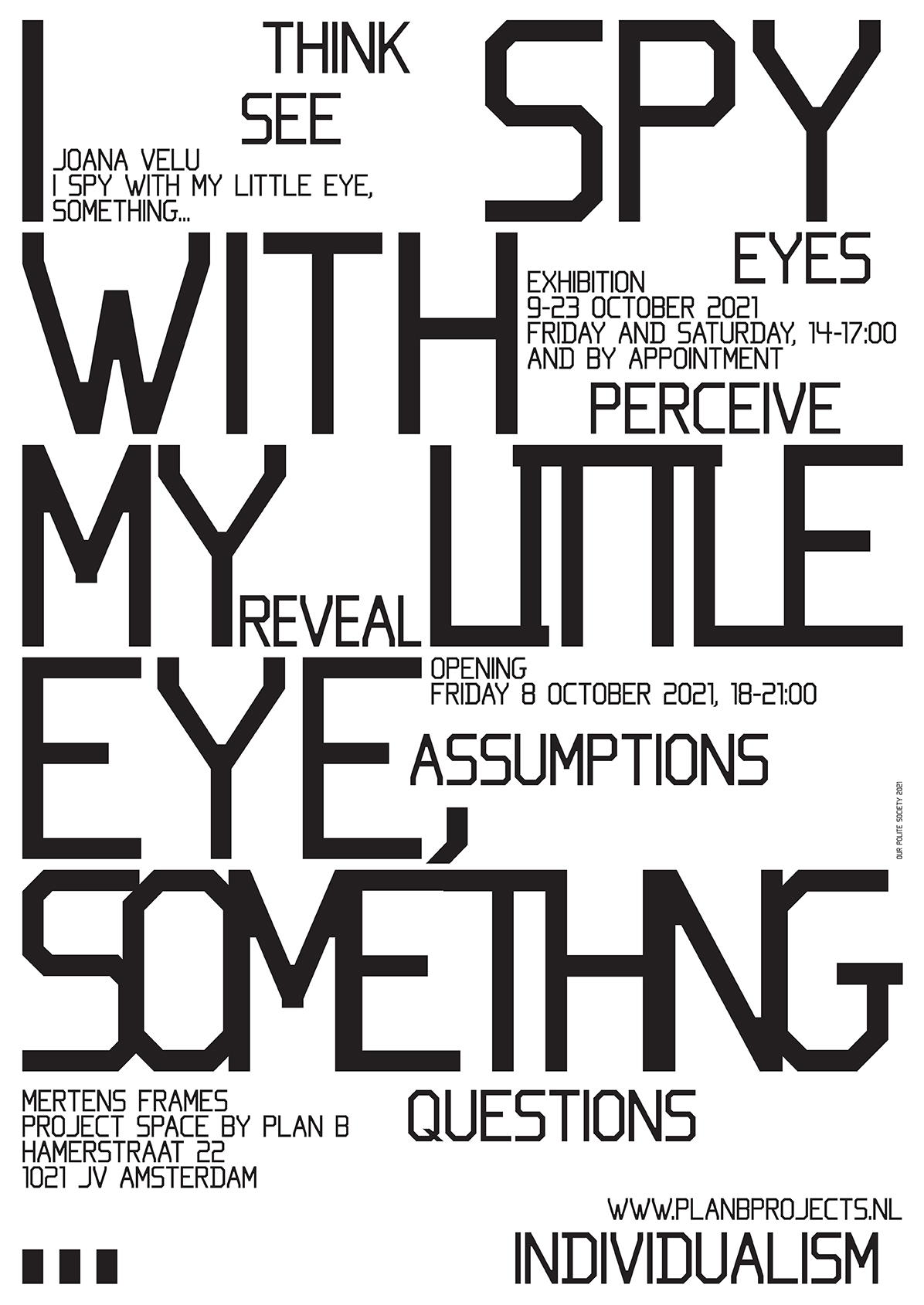 I SPY WITH MY LITTLE EYE, SOMETHING...
@ Mertens Frames Project Space by Plan B, Amsterdam

Solo-exhibition by Joana Velu

During the residency period at Plan B, Joana Velu regularly took walks in the neighborhood. While filming the things that caught her attention, she also met and captured people who shared their views and perceptions.

More info here.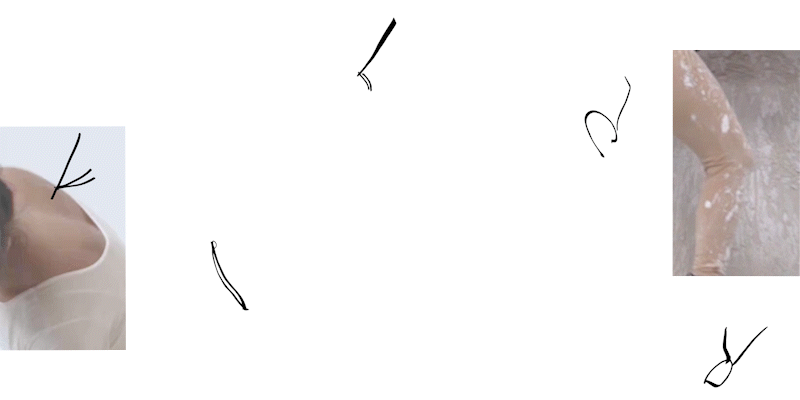 DOING THE STUFF WITH THE THING
@ Arti et Amicitiae, Amsterdam

An exhibition of visual artists Mayra Sérgio and Romy Yedidia.

The show presents four installations that reimagine different types of craftsmanship as a way to process societal struggles.

Saturday 16 October
4pm – Through the Mouth, performance by Mayra Sérgio
5pm – Anxiety Machine, performance by Romy Yedidia

More info here.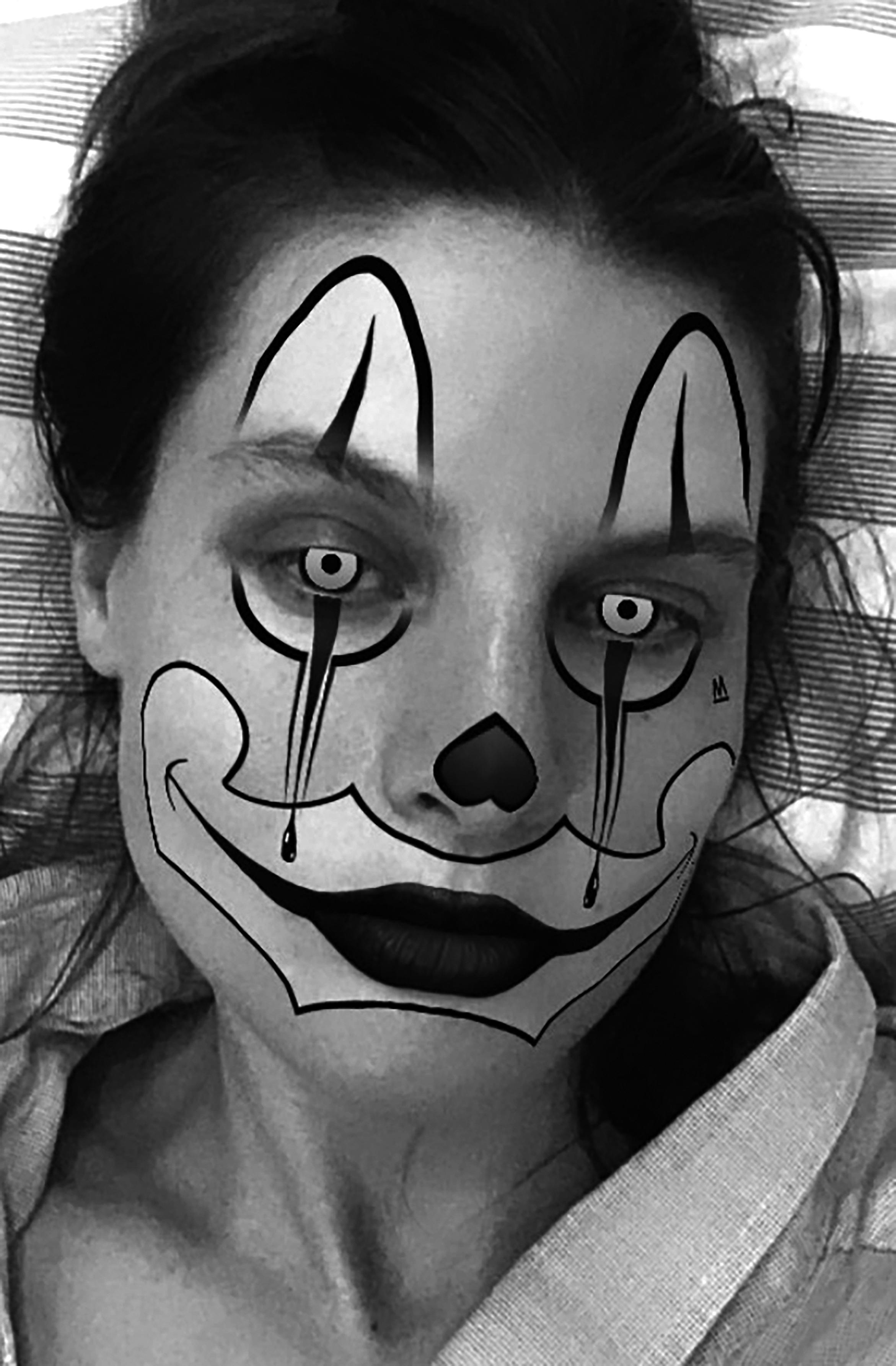 WE USED TO LAUGH ABOUT FRANK
@ Foundation BINZ39, Zürich (SUI)

Solo-exhibition by Johanna Kotlaris.

Over the two years of her studio stay at the BINZ39 Foundation, the Zurich artist Johanna Kotlaris has further developed her artistic practice on various levels and media. Designed as a walk-in cloakroom - a place where a wide variety of people relate to another - the final exhibition by Kotlaris offers a retrospective of the artist's works created in the BINZ39 Foundation.

Finissage with reading: Saturday 30 October, 6pm

More info here.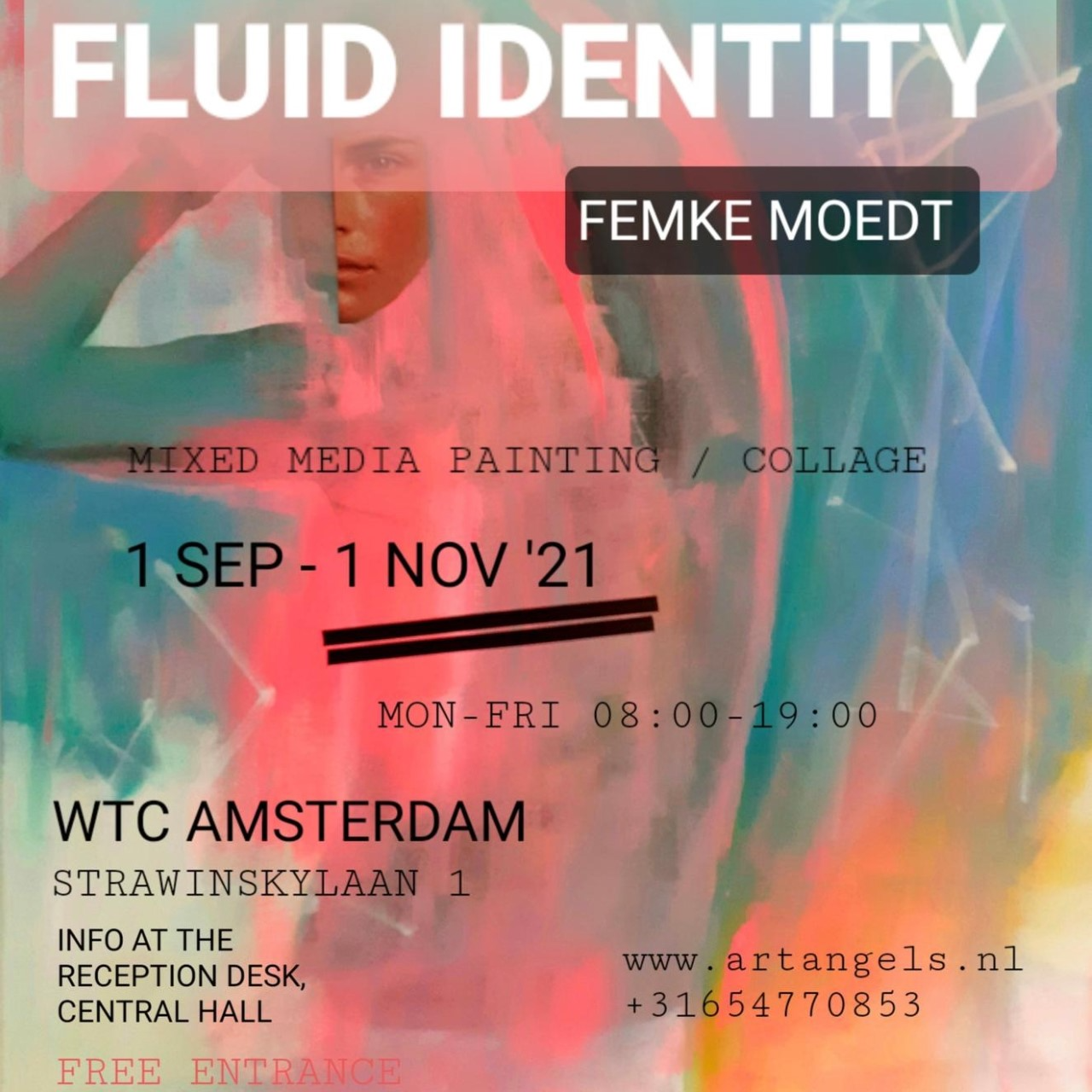 FLUID IDENTITY
@ WTC, Amsterdam

Solo-exhibition by Femke Moedt

The exhibition includes an introspective body of work, related to gender. With mixedmedia paintings/collages, Femke Moedt reflects on gender fluidity, asking the question: 'When is an image perceived as male or female?'

More info here.
ELEPHANT TRAILS
ALUMNI TALK + JOURNAL
@ GYM, Rietveld Academie
(or via Zoom)
Talk starts at 5pm
Doors open at 16.50
Duration 45 minutes

An artist talk moderated by journalist Edo Dijksterhuis about life after the Rietveld and finding your path in the art world.
With alumni Irene Ha (Fashion), Mayis Rukel (VAV - moving image) and via zoom Danielle Alhassid (Fine Arts), all graduates of 2020.

+ Launch of the Elephant Trails Alumni Journal. With a collection of possible paths after graduation. Some paths were more or less straight-forward, others took detours.

Due to limited spaces its important to RSVP.

Please note the talk will be recorded to share it with (future) students and alumni as well.
If you have any question please email alumni@rietveldacademie.nl

FABRIC OF PHOTOGRAPHY
@ Arts At The Old Fire Station, Oxford (UK)

The exhibition "Fabric of photography" is a part of the Photo Oxford Festival. The exhibition focuses on the work of contemporary artists who are increasingly inspired by the pioneering historical processes and physicality of photography.

With a.o. Kateryna Snizhko

More info here.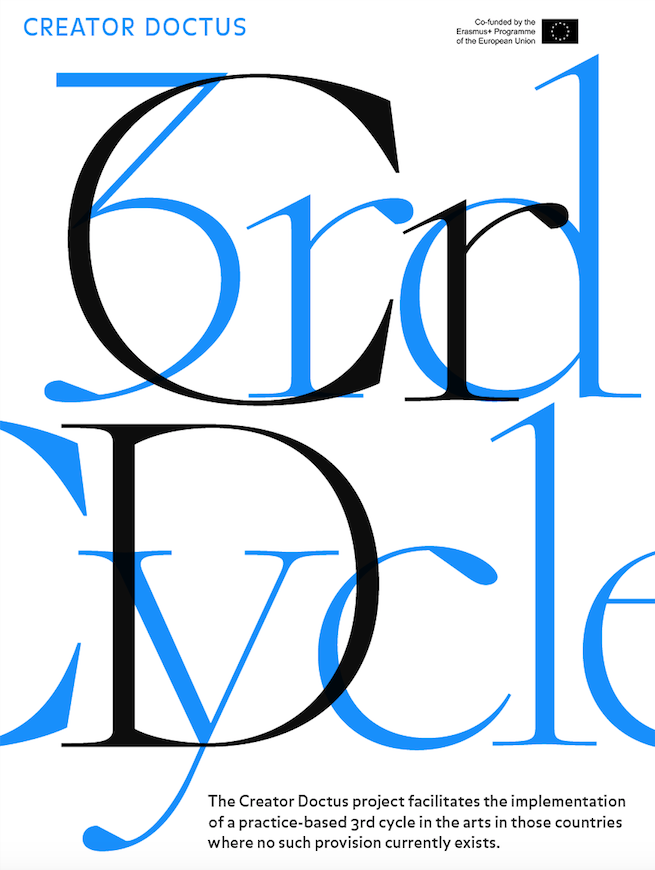 PROCESSING SPACE-TIMES
@ Nieuw Dakota, Amsterdam

With a.o. Femke Herregraven

The exhibition will represent distinctive creative models of artistic research and the ways these artworks bring different spaces, times and systems into dialogue with each other.

Sunday 31 October 2021:
Creator Doctus Conference
The Gerrit Rietveld Academie will organise a conference in Amsterdam as lead partner in the CrD project which will be held at IJver Amsterdam.

Registration for the conference is required, please RSVP here.
For more information on the exhibition/conference, visit laps-rietveld.nl.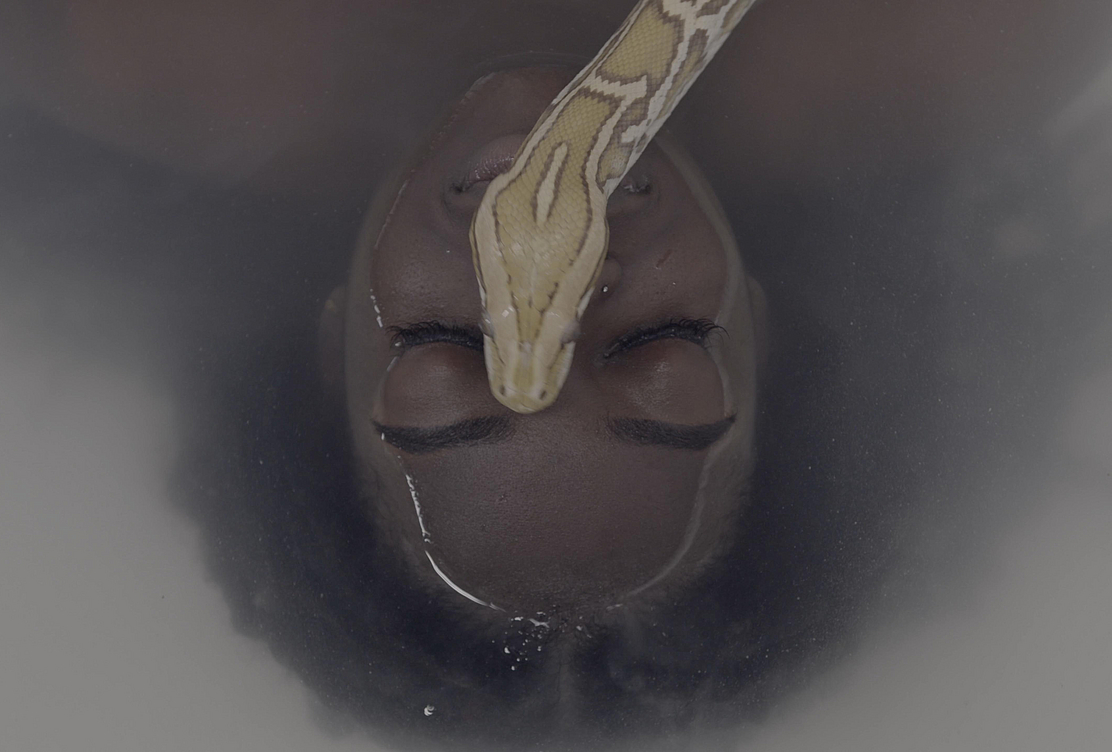 THE REVOLUTIONS THAT DID (NOT) HAPPEN
@ De Pont, Tilburg

Film by Silvia Martes

Body parts hung from a clothesline, mannequins that come to life and human teeth as currency: the Silvia Martes film The Revolutions That Did (Not) Happen (2021), which will premiere in the project space WOOL, quickly gives rise to a sense of the uncanny. But with her unpredictable science-fiction tales reminiscent of Roald Dahl, Martes keeps us riveted to the image.

More info here.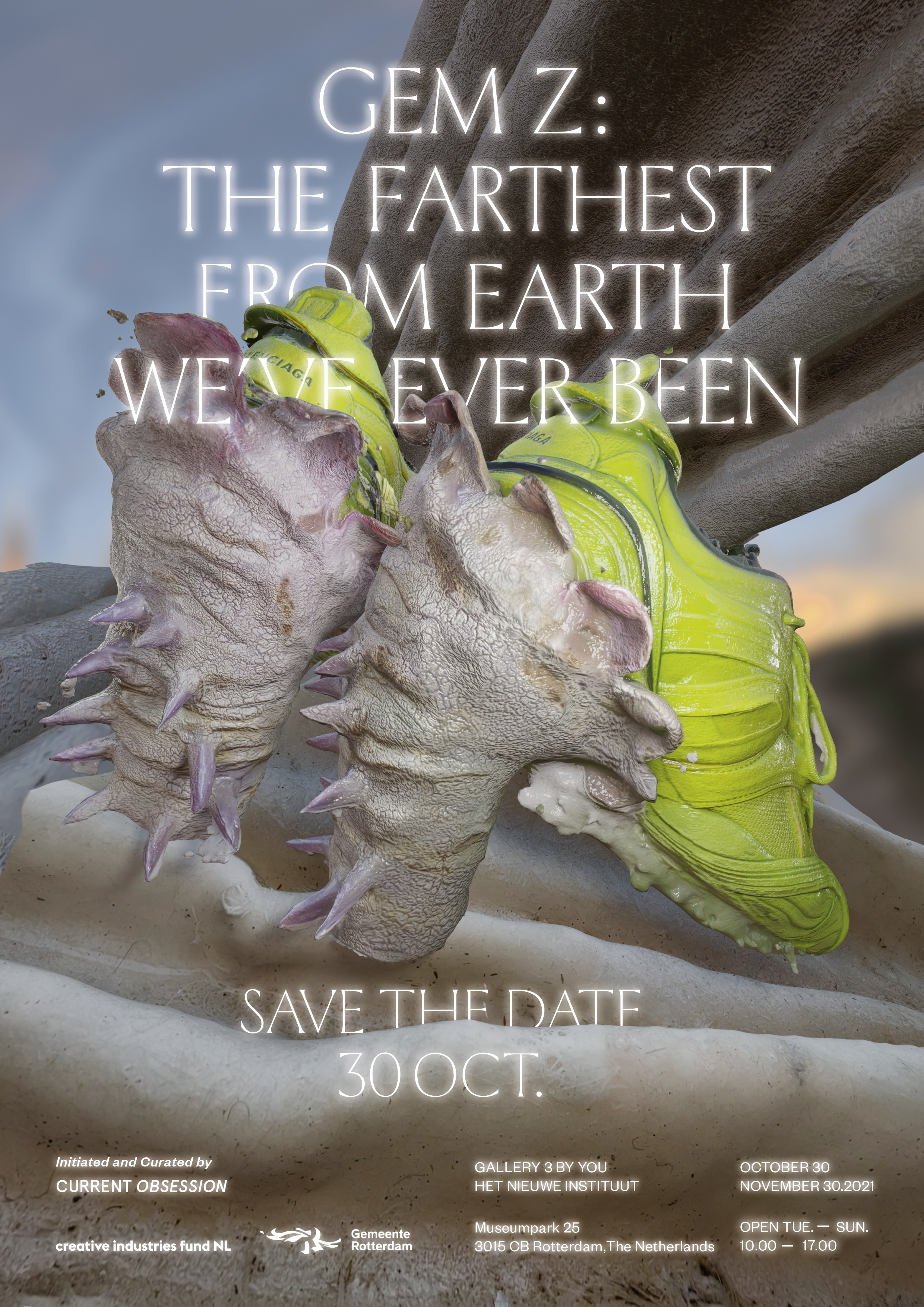 GEM Z: THE FARTHEST FROM EARTH WE'VE EVER BEEN
@ Het Nieuwe Instituut, Rotterdam

With a.o. Simon Marsiglia

Visual identity by Tobias Groot and Elizaveta Federmesser

Gem Z is a talent development programme initiated by Current Obsession — a magazine and platform for contemporary adornment.
To support a new generation of young makers as they develop their voices, Current Obsession launched the programme in 2020. The main goal of the Gem Z programme is to foster relationships between young creatives, cultural institutions and the industry.

Opening event:
30 October 2021, 2pm
Opening times:
TUE - SUN 10am - 5pm

More info here.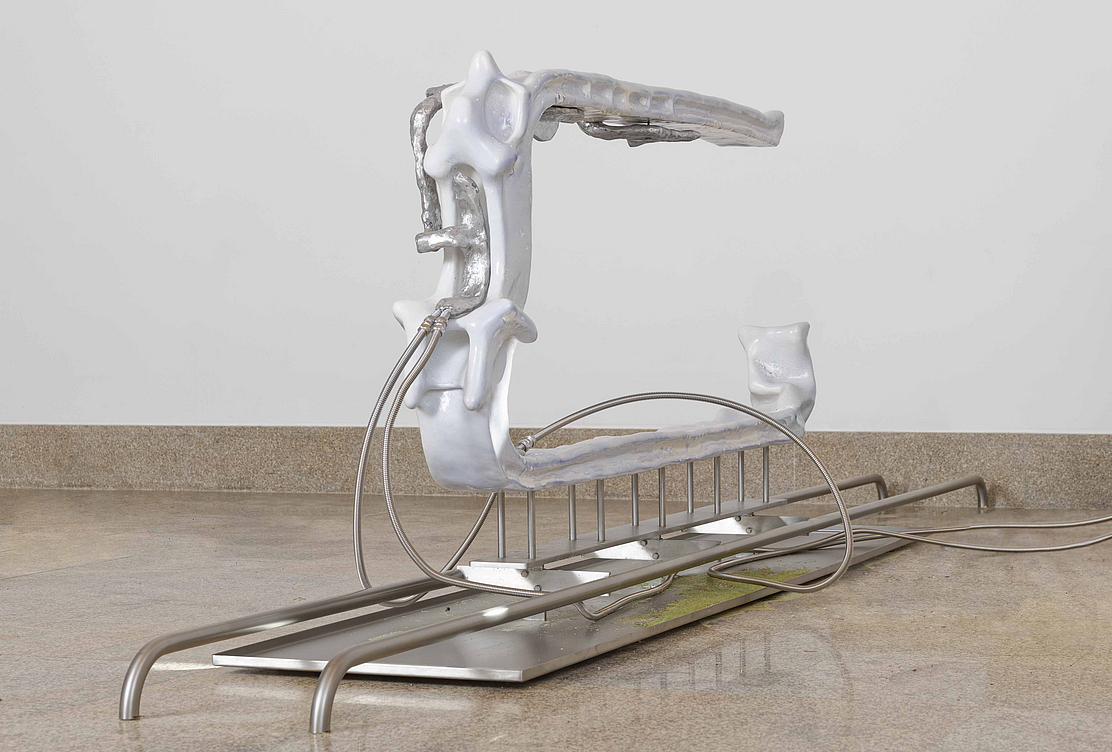 DORM
Solo by Isabelle Andriessen
@ De Pont, Tilburg

Matter may be living, nonliving, or dead – you might expect the distinctions to be explained in an elementary biology lesson. But are those distinctions really as clearcut as they may seem? Isabelle Andriessen explores in her sculptures the gray area between them. Her sculptures contain elements that react to each other and their surroundings, so that her works are constantly in motion.

More info here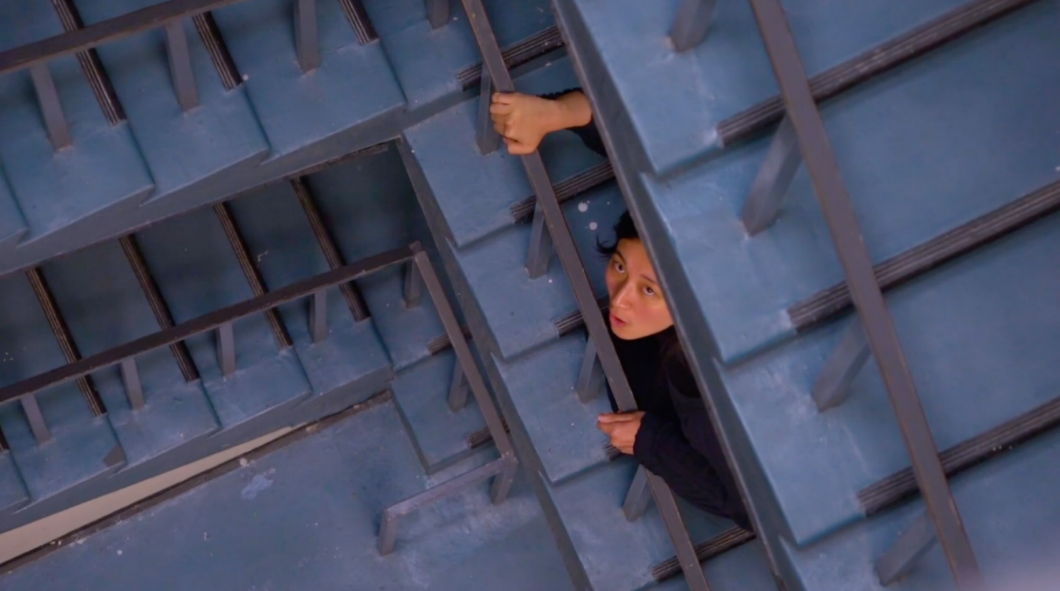 RIETVELDTV BY ELIA KALOHIANNI & KLEONIKI STANICH: GRADUATION SHOW SPECIAL 2021
Alumnae Elia Kalogianni and Kleoniki Stanich have documented the Gerrit Rietveld Academie Graduation Show 2021 which took place in July in Amsterdam. The aim is to give visibility to graduating students who could only receive a limited number of visitors due to the COVID-19 outbreak.

Watch the new RietveldTV here.

Featuring footage of work by: Britt van Dam, Herman Berge, Gersande Schellinx, Morgane Billuart, Joana Velu, Augustina Banyte, Wooryun Song, Kirill Zakomoldin, Mica Pan, Roxane Mbanga, Mathilde Arens, Irene de Gelder, Tuna Tunaboylu and Robbie Doorman.

All graduation show videos can be watched here: Graduation Show 2021

Upcoming RietveldTV
30 & 31 OCT @AT5 - 22:40 by Wenrui Zhao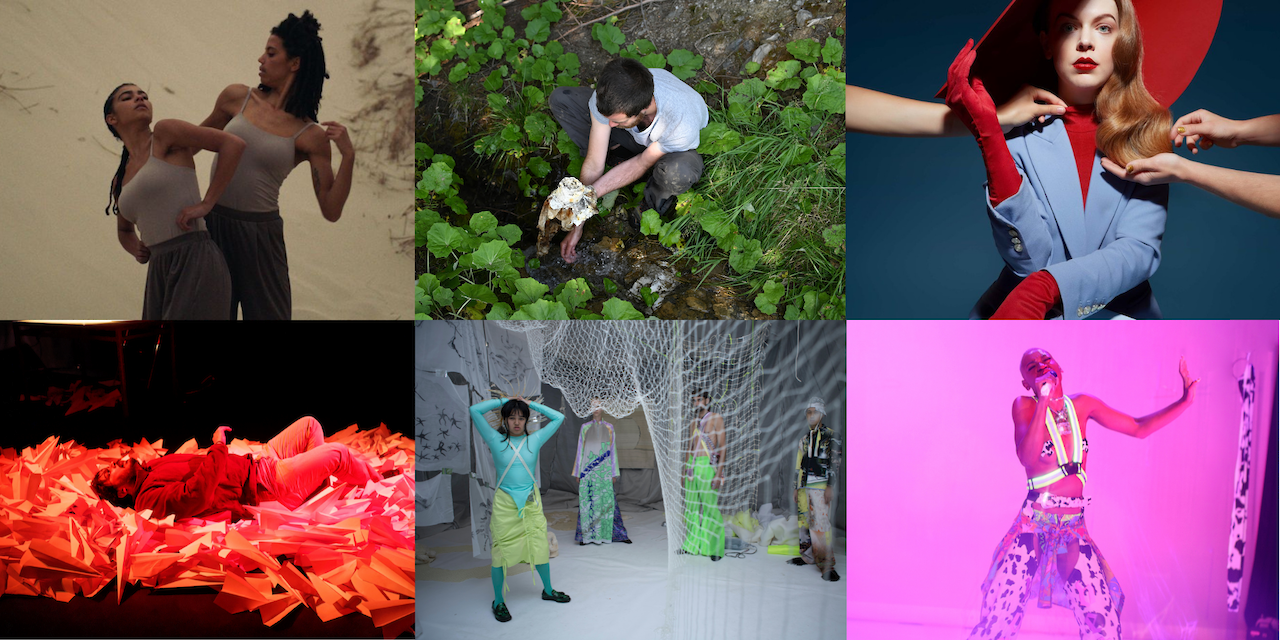 3PACKAGE DEAL 2021
Rietveld Academie graduates Irene Ha (Baby Reni) and Tasha Arlova are amongst 15 new talents selected for the 3Package Deal.

The 3Package Deal offers 15 talents affordable living and working space for a year, a development budget and a network of renowned institutions. The ninth class consists of young, innovative artists who represent a multitude of disciplines and nationalities.

More info here.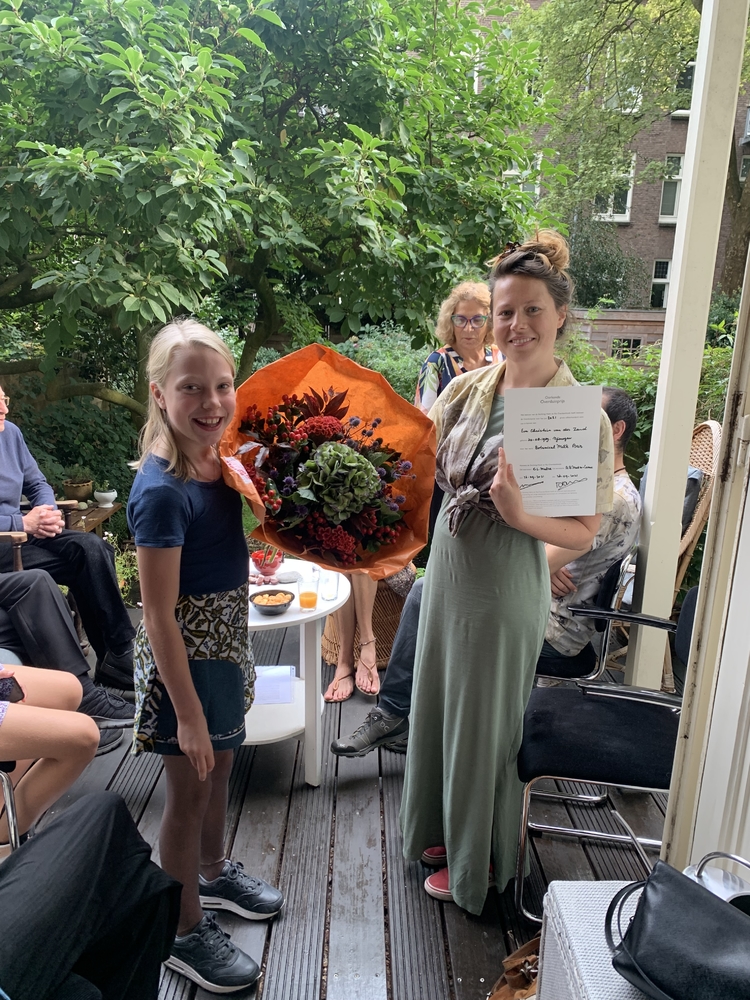 EVA VAN DER ZAND WINS OVERDUIN PRIZE 2021
Eva van der Zand has won the Overduinprijs 2021 (Overduin Prize 2021) with her graduation work Botanical Milk Bar. Van der Zand graduated in 2021 from The Large Glass Department.

This prize from the Henk en Ria Overduin Foundation has been awarded annually since 1992 to a promising young artist. This is the fifth year in a row that the prize goes to a graduate from the Gerrit Rietveld Academie.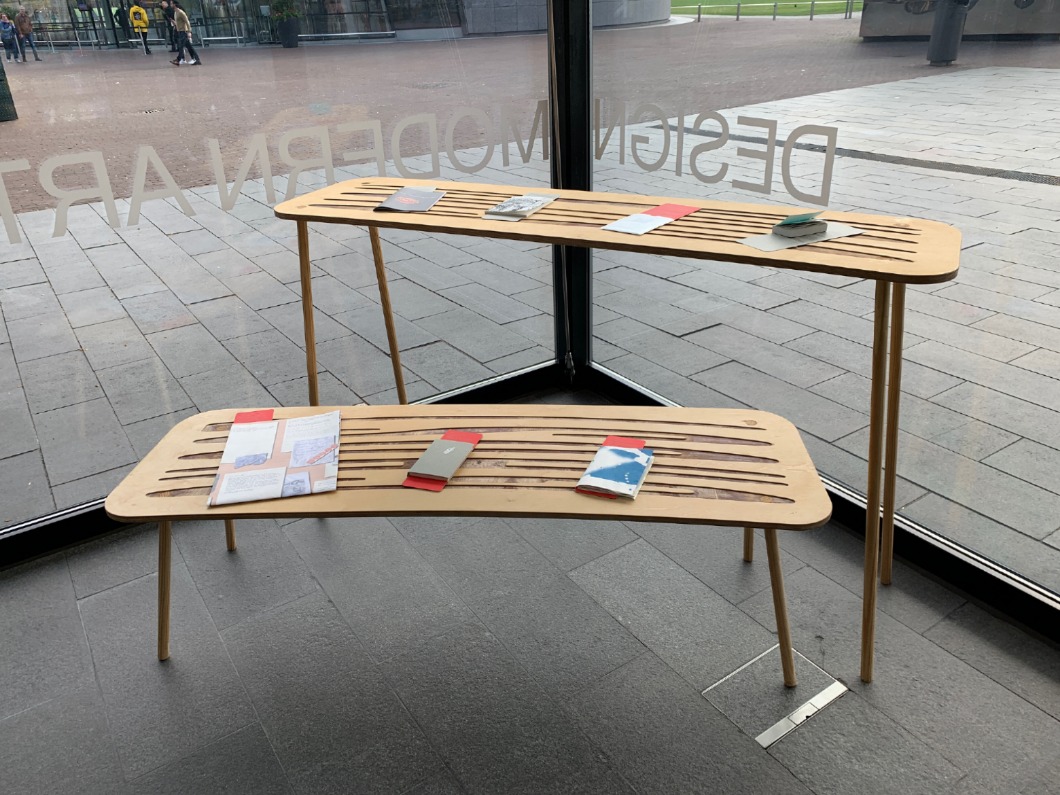 RIETVELD UNCUT & STUDIUM GENERALE RIETVELD ACADEMIE PUBLICATIONS
@ Bookshop Stedelijk Museum Amsterdam, Amsterdam

With Lies Kelder, Vivian Mac Gillavry, Augustinas Milkus, Lim Kwon, Sankrit Kulmanochawong, Walking Club (Juliette Brederode, Jelly Hogendorp, Eva van der Zand & Nikos Doulos)

The publications are presented at the Bookshop of the Stedelijk Museum and were created in the context of Rietveld Uncut & Studium Generale Rietveld Academie, in relation to the theoretical framework of Studium Generale under the title RESILIENT BODIES - STRATEGIES AND PRACTICES FOR FLUID EMBODIMENTS.

More info here.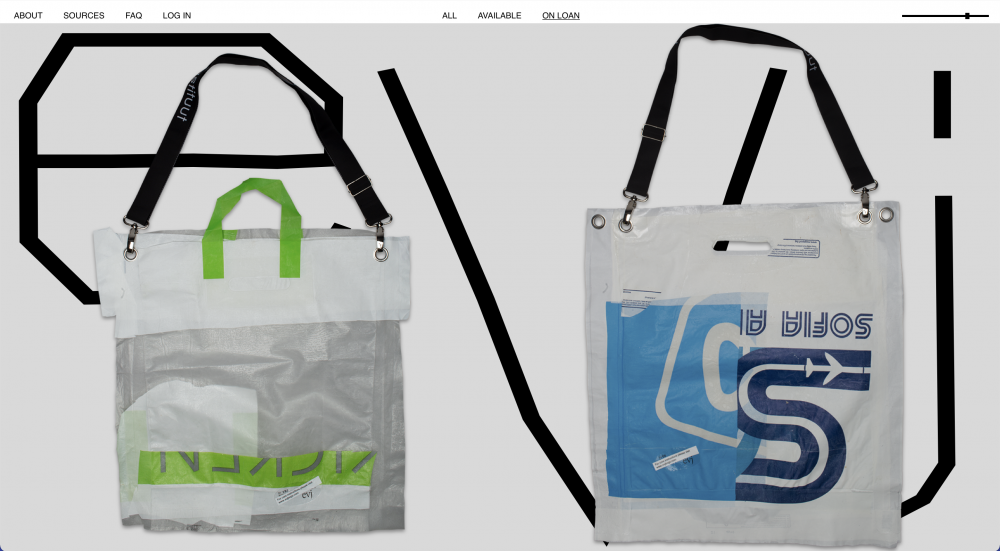 CONTEXT MATTERS: A CONVERSATION WITH ELISA VAN JOOLEN AND ANOUK BECKERS
This publication is commissioned by the Editorial Board as part of the series 'Future Practices'.
'Future Practices' is the framework for a series of publications on current topics that stimulate or question intercurricular education at the Gerrit Rietveld Academie.

The collaborations originate in the first Open Call for Intercurricular Programmes in November 2020. Because of the many promising proposals, the editorial board decided to select 6 collaborations and asked these to publish their research via extraintra.nl in 2021.

Read the article here.
Open Call Mentorship Building Beyond
Deadline: 1 November 2021, 23:00 CET

The Creative Industries Fund NL and The Prince Claus Fund jointly organize the programme Building Beyond. Are you a creative, designer, artist, thinker or architect from Africa and are you interested in a mentorship programme?

More info here.

------------------------

Open call Innovatielabs
Deadline: 11 November 2021, 23:59 CET

Innovatielabs are looking to work together with people that work in an investigative way on opportunities and solutions to improve sustainably, to strengthen the cultural and creative sector.

More info here.

------------------------

Radical Fashion Practices: A Workbook of Modes and Methods
Deadline: 1 December 2021, 23:59 CET

Radical Fashion Practices is seeking activities that re-imagine fashion as a design process, product and symbolic form. Radical Fashion Practices assembles methods for learning and practicing fashion in meaningful, radical and responsible ways.

More info here.

------------------------

Subsidy for one-off area-related art and culture activities in Amsterdam Zuid
Yearly there are two rounds of subsidy for which a maximum of € 55,000 is available per round.
Deadline for projects from 1 July: 15 February - 31 March 2022

This subsidy is intended for temporary art projects that take place in the Amsterdam Zuid district.
More info here.