Kunstinstituut Melly is a presenting partner of the inaugural edition of The Hartwig Art Production | Collection Fund, 2020-2021. From 1 October 2021 to 23 January 2022, it will successively present a series of exhibitions featuring projects by artists Kent Chan, Maria Pask, and Joy Mariama Smith. The first of these opens at Kunstinstituut Melly on October 1st with a reception from 6-8pm.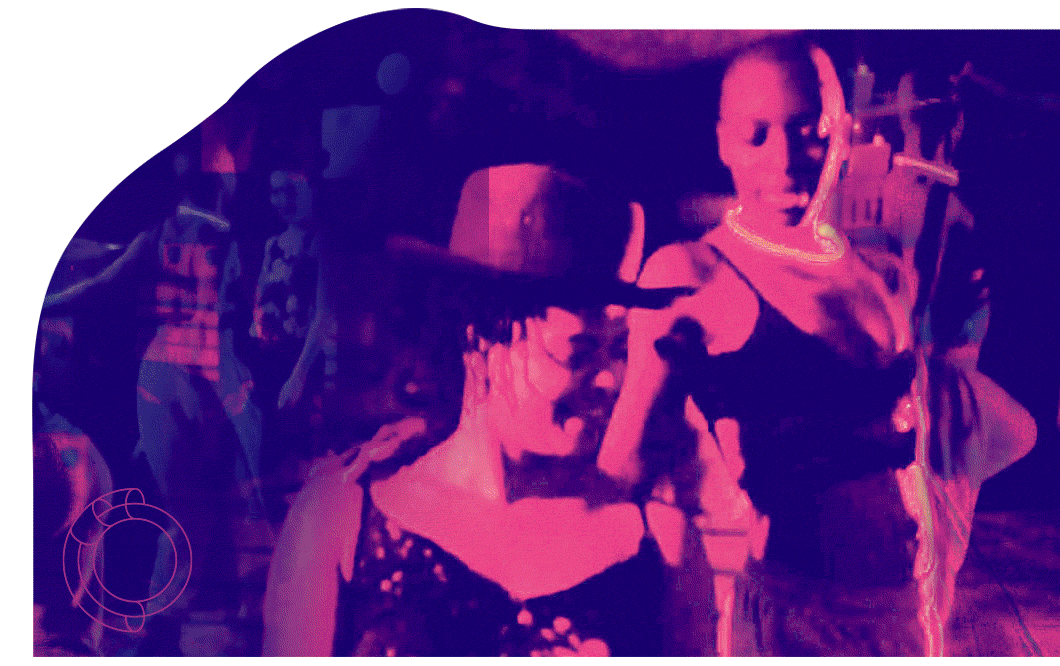 The Hartwig Art Production | Collection Fund, established in 2020 and part of the Hartwig Art Foundation, stimulates experimentation and creativity at the highest level. Every year, the fund supports a group of artists in the creation of new and ambitious work. The artworks are eventually bought by the Hartwig Art Foundation and donated to the Dutch State (Collectie Nederland). In this way, the fund makes a lasting social contribution. For the Special Project 2020-2021, collaborations have been established with presentation institutions in the Netherlands. Besides Kunstinstituut Melly (Rotterdam) presentations by a total of 15 artists can be seen at Casco Art Institute (Utrecht), Oude Kerk (Amsterdam), Stroom Den Haag (Den Haag), and Vleeshal (Middelburg).

These are the three projects that will be presented at Kunstinstituut Melly:

Friday 1 October – Sunday 24 October 2021
Joy Mariama Smith: Black Joy/White Fragility
Joy Mariama Smith is an Amsterdam-based movement artist. Their work focuses on issues related to visibility, projected identities, and self-representation. Through their dance, performances, and installations, they are interested in investigating the interplay between the body and its cultural, social, and physical environment. Smith's Black Joy/White Fragility (2021) is an ongoing performance installation that centers on QTBIPOC (Queer, Trans, Black, Indigenous, People of Color) experience in club culture and the embodied aesthetics of possibility. The club environment comes to be activated through a series of performances during gallery hours on October 6th, 15th, 21st, and 24th.

Friday 5 November – Sunday 5 December 2021
Maria Pask: Zandra Rhodes' Bedroom; A Room to Read Auden
Maria Pask, based in Amsterdam, creates collaborative scenarios through which to examine themes of collective creativity, empowerment, and community service. Pask's Zandra Rhodes' Bedroom; A Room to Read Auden (2021) sees the artist further her exploration into the fashion and textile designer Zandra Rhodes. Specifically, her bedroom. In this exhibition, Pask emulates Rhodes by creation of her own retreat, complete with fabrics by the meter, flower displays, paintings, and a bed linen range. Further to works created by the artist, are the hand-made tapestry bookmarks and film-star tapestry cushions created by Paul Wilkinson, an adult who Pask parents.

Friday 17 December 2021 – Sunday 23 January 2022
Kent Chan: Heat Waves, Warm Fronts
Kent Chan is an artist based between Amsterdam and Singapore. His practice revolves around our encounters with art, fiction, and cinema that form a trio of practices porous in form, content, and context. Chan's Heat Waves, Warm Fronts (2021) constitutes the latest iteration in the artist's ongoing series, Heat Waves, which examines the contexts, politics, and proliferation of different aesthetics of heat. Specifically, aesthetics that stem from regions of the globe marked by hot and humid climates, with an assortment of names steeped in the histories of coloniality: the tropics, the global south, and the developing world.

The Hartwig Art Production | Collection Fund
The curatorial team of the Special Project 2020-2021 of The Hartwig Art Production | Collection Fund consists of Sharmyn Cruz Rivera, Iris Ferrer, Aude Christel Mgba, Jo-Lene Ong and Rita Ouédraogo; they were selected by Amsterdam institutions De Appel and Framer Framed.

For its part, the 15 participating artists are: Mariana Castillo Deball, Kent Chan, Family Connection, Anna Dasović, Em'Kal Eyongakpa, Ana Guedes, Ola Hassanain, Joy Mariama Smith, Neo Matloga, Kevin Osepa, Maria Pask, Saeeda Saeed, Sara Sejin Chang (Sara van der Heide), Marielle Videler, and Geo Wyeth. These artists were nominated by De Ateliers (Amsterdam), BAK, basis voor actuele kunst (Utrecht), CBK Zuidoost (Bijlmer), If I Can't Dance I Don't Want To Be A Part Of Your Revolution (Amsterdam), Jan Van Eyck Akademie (Maastricht), Rijksakademie van beeldende kunsten (Amsterdam), and TENT (Rotterdam).

At Kunstinstituut Melly, nominated artists Kent Chan, Maria Pask, and Joy Mariama Smith were selected by the institution's director, Sofía Hernández Chong Cuy, and its curator of exhibitions and art commissions, Rosa de Graaf, in conversation with the collaborating institutions. The artist selection at our institution was motivated by how these artists use the medium of exhibitions to perform, stage and expand connections between art and society. These three exhibitions at Kunstinstituut Melly are co-curated by De Graaf, together with one of the five appointed curators of this special project, Jo-Lene Ong. Each is produced by Pilar Mata Dupont.

Press Inquiries
A press-pack with biographies for all participating artists can be downloaded here. For press requests or for further information, please contact Jeroen Lavèn via press [at] kunstinstituutmelly.nl.

About
Kunstinstituut Melly is the new name of the institution formerly known as Witte de With Center for Contemporary Art. Conceived as an art house in Rotterdam, our mission is to present and discuss the work created by visual artists from here and afar.

Kunstinstituut Melly is supported by the city of Rotterdam and the Ministry of Education, Culture and Science. Our partner Droom en Daad Foundation supports our activities for improving our public engagement. We thank them!