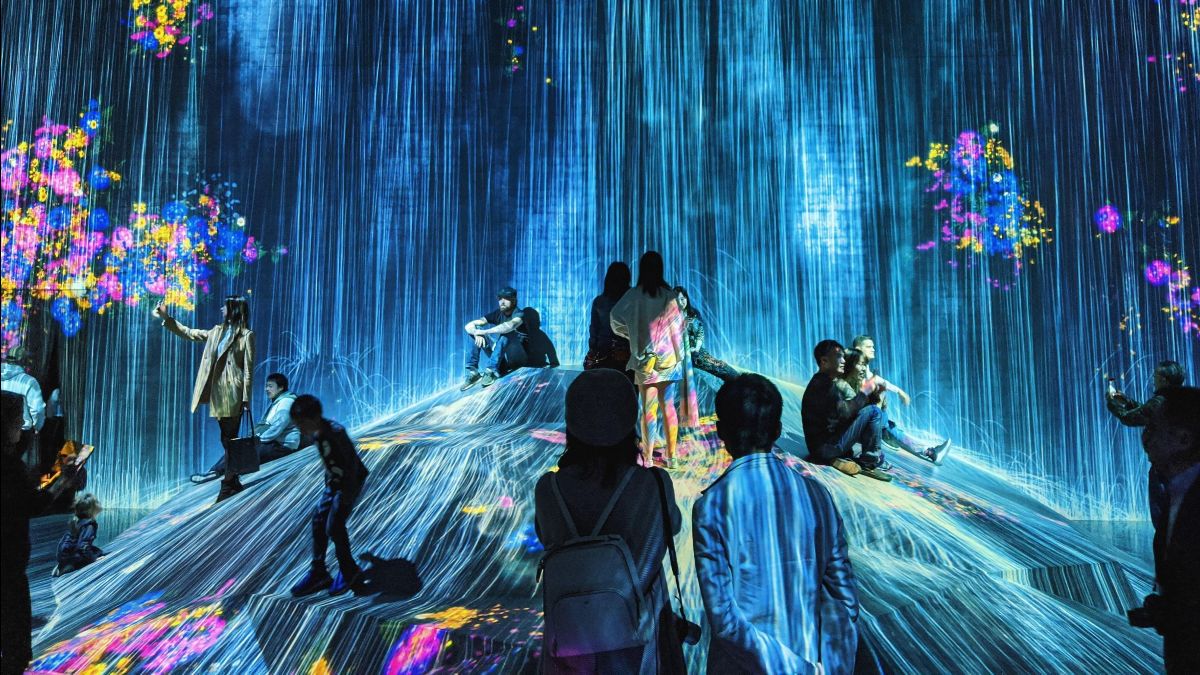 EQUAL EXCHANGE WHEN WORKING ABROAD
by DutchCulture
@ Brakke Grond, Amsterdam
17 February 15:00 – 16:30 CET

A roundtable discussion about mobility and reciprocity in international cultural exchange. Discussing matters like when working abroad, how do you not only work for your own advantage but also give back to the community you are visiting? How can this visit be a co-production based on reciprocity and what are concrete examples of this? What is holding us back from co-creating and working on a basis of equal exchange?

Read more & sign up!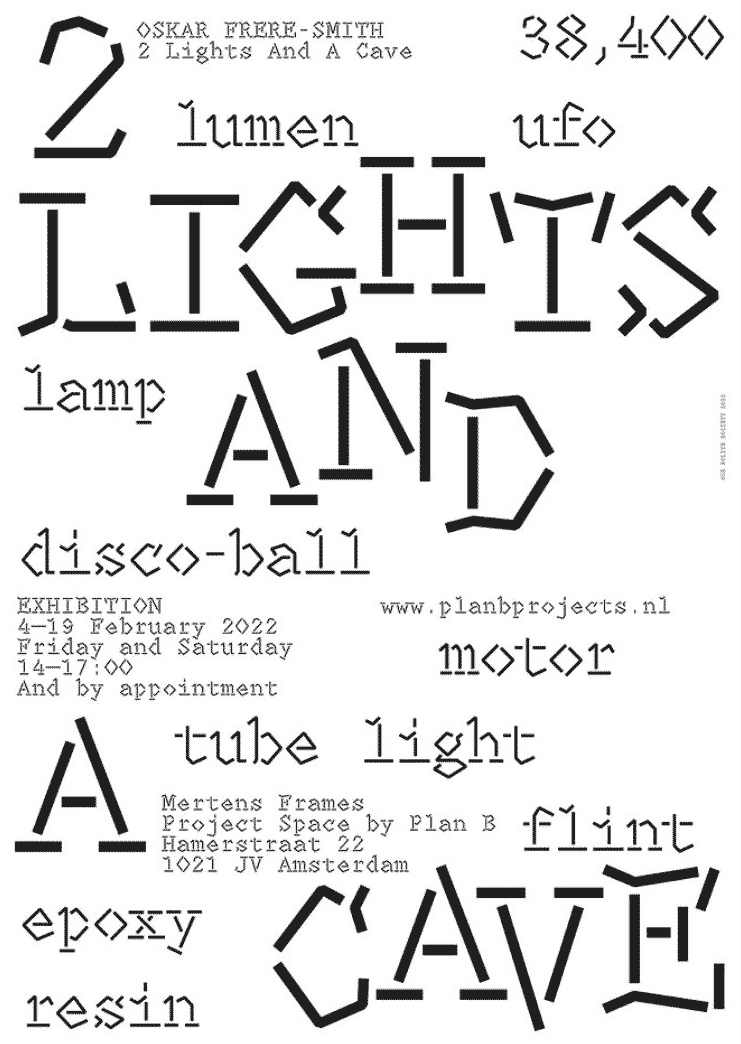 2 LIGHTS AND A CAVE
@ Plan B, Amsterdam

Solo-show by Oskar Frere-Smith

Please note that we have a small capacity. Wear a mask inside, keep 1,5 meter distance and wait outside if it temporarily gets too crowded.

Open:
Friday & Saturday, 14:00 – 17:00
And by appointment

Poster by @our_polite_society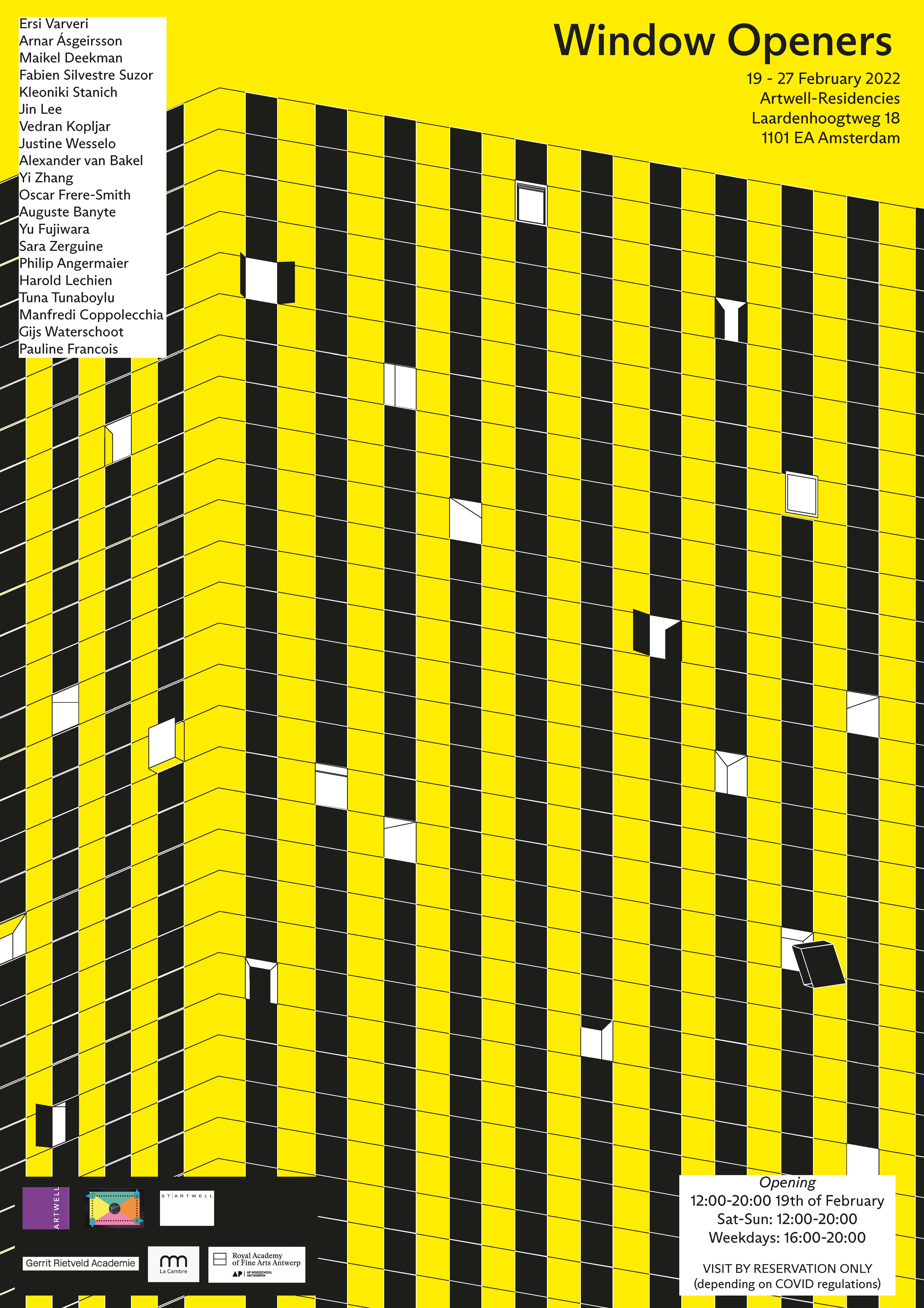 WINDOW OPENERS
@ Artwell Residencies, Amsterdam

Final presentation of the 2nd edition of Artwell Residencies. These six months have brought together 20 emerging international artists, whose backgrounds, experiences, education and artist practice represent a unique, compelling and diverse scene here at Artwell.

With a.o. Arnar Ásgeirsson, Maikel Deekman, Manfredi Coppolecchia, Jin Lee, Justine Wesselo, Kleoniki Stanich, Oskar Frere-Smith and Tuna Tunaboylu

Opening 19 Febr 12.00 – 20.00

Open:
Sat – Sun 12.00 – 20.00
Weekdays 16.00 – 20.00

Make your reservations here.

More info here.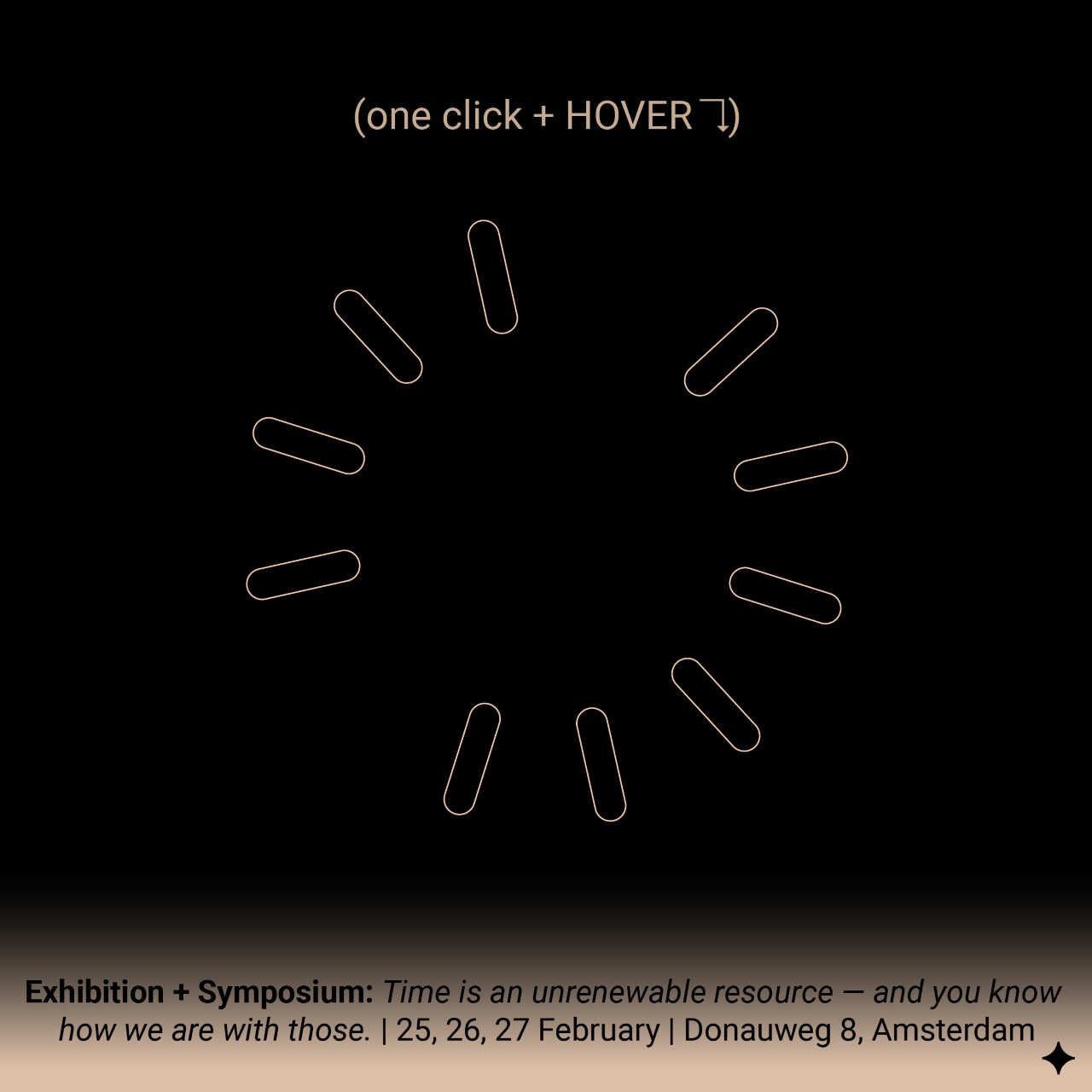 TIME IS AN UNRENEWABLE RESOURCE - AND YOU KNOW HOW WE ARE WITH THOSE
@ Donauweg 8, Amsterdam

by Iskra Vukšić, Ekaterina Volkova, Maisa Imamović, Roman Tkachenko, Lena Karson and Natália Blahová

Time is an unrenewable resource — and you know how we are with those' is a self-organised group exhibition by six emerging artists in Amsterdam. The show's title refers to the mass-extraction of irreplaceable resources such as coal, gas and oil from the earth.

A 'Symposium, together with PUB Radio, on Artists' Self-Organisation' will take place on the second exhibition day.

More info here.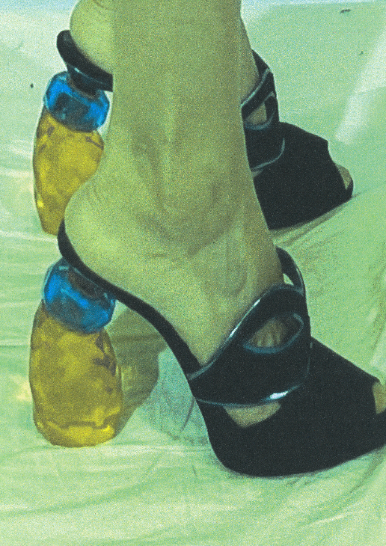 DEMOCRACY
by Duran Lantink
@ Madé van Krimpen, Amsterdam

An exhibition based on Duran Lantink's almost unseen fashion collection. The collection was created in collaboration with Bea Otte and serves as a strong example of how art can challenge and disrupt dominant social/political discourses, without making the world an uglier place.

More info here.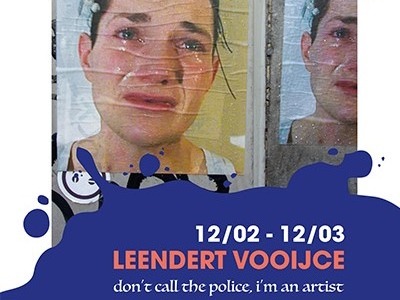 DON'T CALL THE POLICE, I'M AN ARTIST
@ FACTOR IJ, Amsterdam

A solo-exhibition by Leendert Vooijce.

She creates an area in which 'that which does not yet have a name or form' can be researched and designed. What happens if you place that 'free area' in the public space and use it to sharpen the dramaturgy of the daily routine.

Want to know more about the exhibition? Listen to the radio program of Humie Pourseyf about art and culture in Amsterdam.
Episode 6: An interview with Nienke Bruin + Leendert Vooijce.
I HAVE MISSED YOU FOREVER
@ Opera Forward Festival, Amsterdam

A collective of performers, writers and composers from different disciplines and backgrounds worked together intensively on this production. By sharing stories, teaching each other songs and choreographies and exchanging skills in workshops and through online channels, they laid the foundation for this production.

Concept and creation by a.o. Carmen Schabracq

Dates:
12 (Premiere), 13, 15, 17 and 18 March 2022

More info here.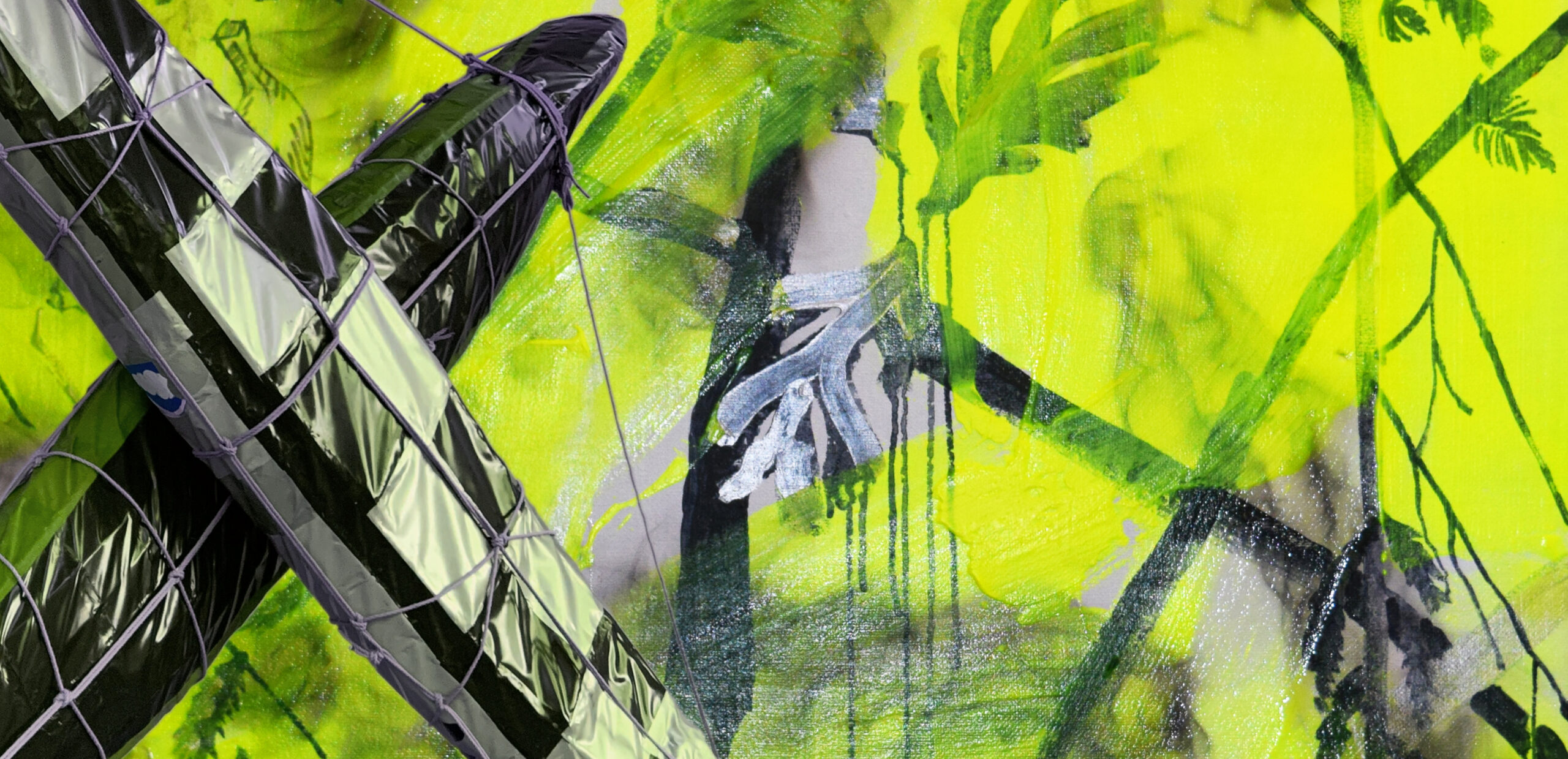 PREPSHOP/WEBSHOP
@ Nieuw Dakota, Amsterdam

Exhibition by Wouter Klein Velderman & Arthur Stokvis

The end of the world as we know it will come irrevocably. There is no way back. Invite your friends, start the Sat-Nav, let's go for the ride!

More info here.

Fernissage:
Friday 25 February 17:00 – 20:00
Open:
Every Thursday – Sunday
11.00 – 18.00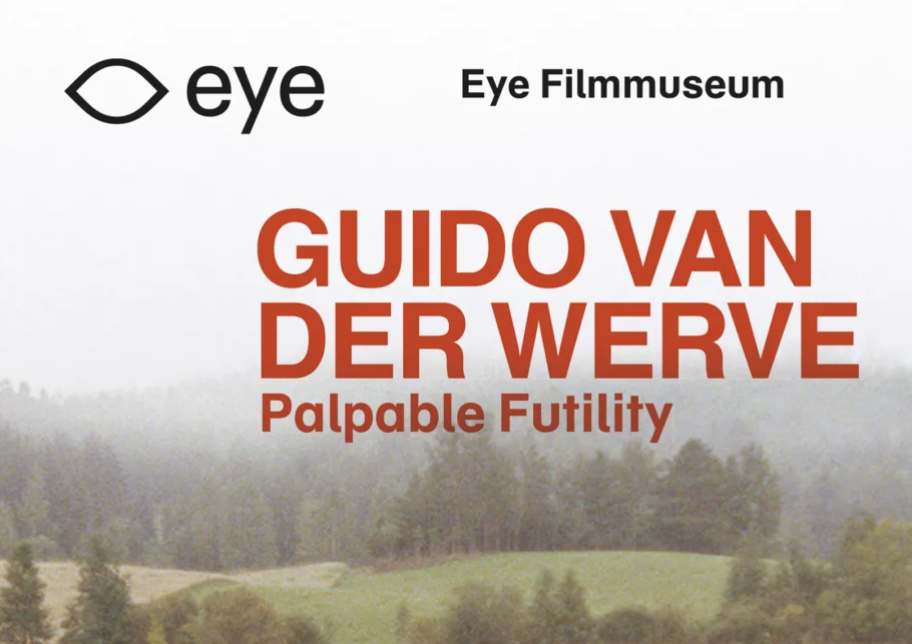 PALPABLE FUTILITY
@ Eye Filmmuseum, Amsterdam

A solo-exhibition by Guido van der Werve.

In the world of Guido van der Werve, Romanticism, nature and the sublime are never far away. His films explore the futility of existence, yet they also capture its endless beauty.

This first retrospective exhibition features a broad selection of his films as well as new work.

More info here.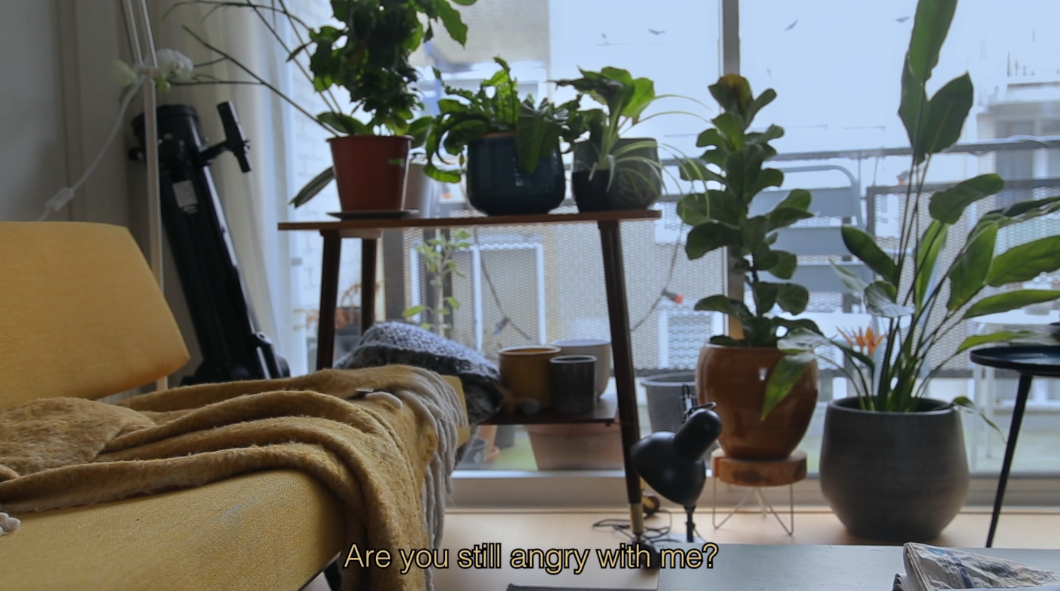 DEAR REVOLUTION
by Tasha Arlova

Dear Revolution is a personal letter to a revolution that started but never came to an end. A song of hopes, expectations, and fears, sung on warm August nights, and a promise for change, just before state terror gripped my homeland.

Dear Revolution,
Should I go and join you,
Or stay away,
And regret all my life?

Watch the new RietveldTV here.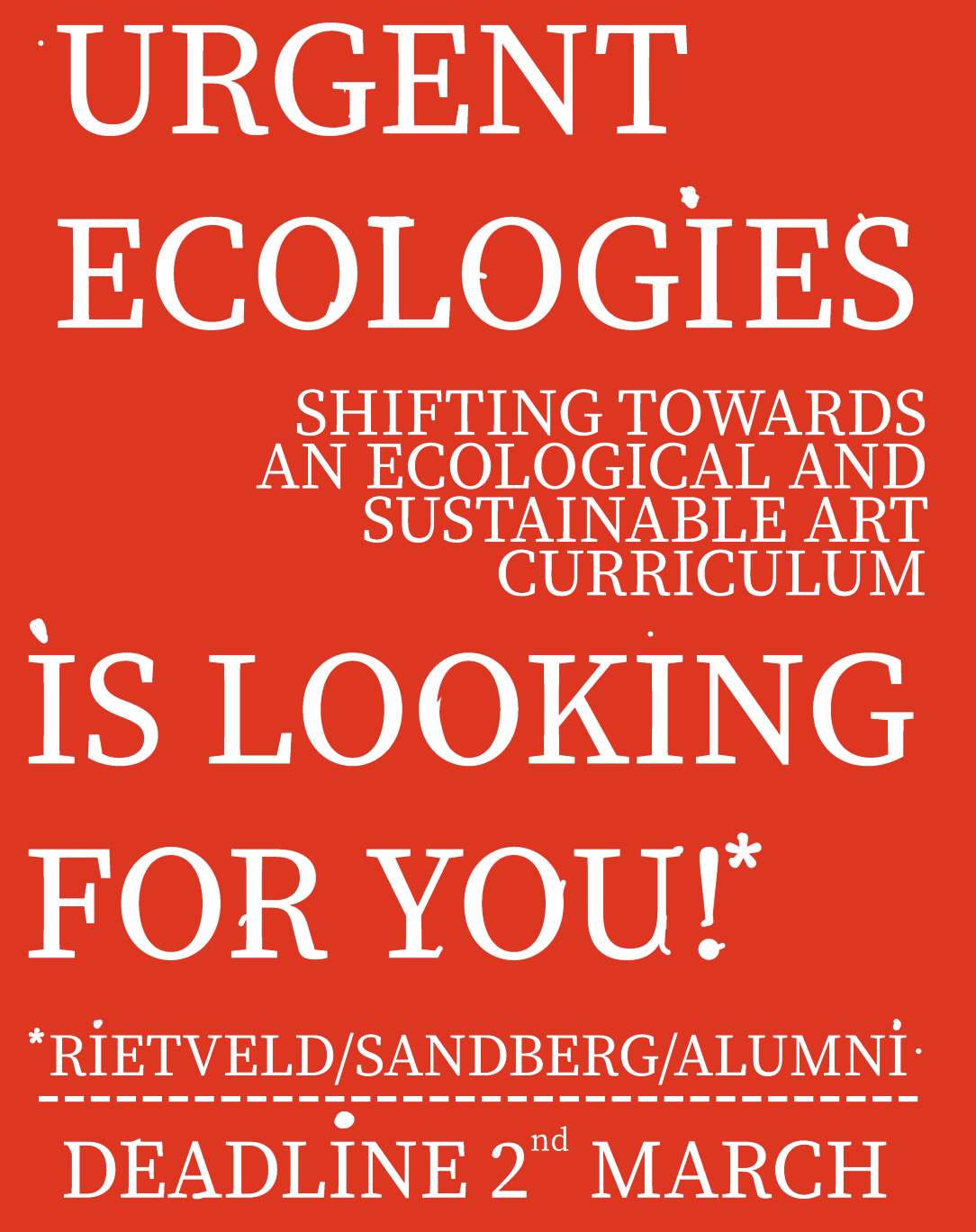 SHIFTING TOWARDS AN ECOLOGICAL AND SUSTAINABLE ART CURRICULUM
Together with a new working group, Urgent Ecologies will present an action plan in spring 2022 that provides clear guidelines moving towards sustainable education. They are looking for new members for this team who see the urgency of this theme or would like to delve deeper into the topic.

Interested students, staff and alumni of the Rietveld or Sandberg, please apply. You don't have to be an expert (yet).

Send your motivation letter before 2 March to urgentecologies[at] rietveldacademie.nl

More info urgentecologies[at] rietveldacademie.nl.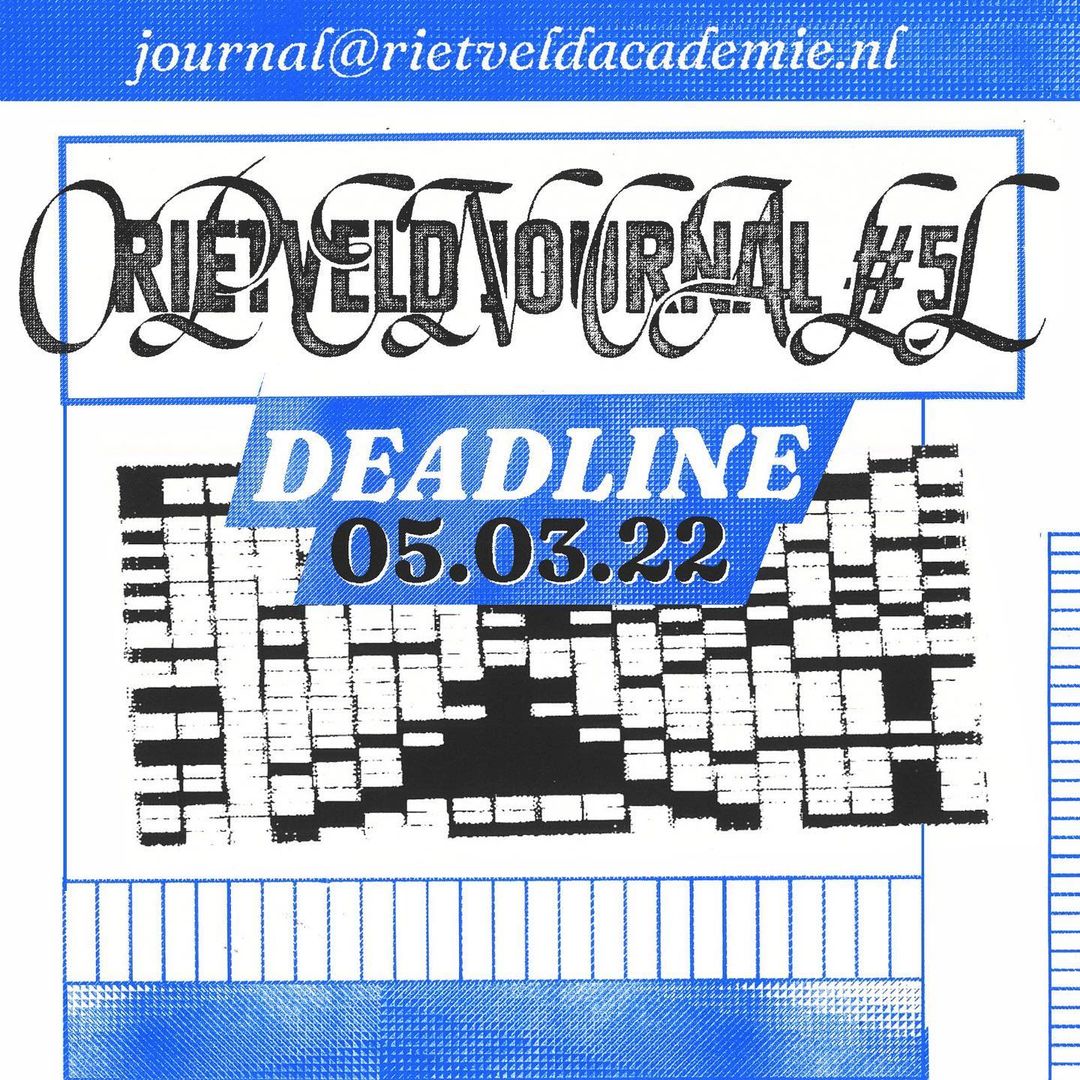 OPEN CALL FOR THE RIETVELD JOURNAL
The Rietveld Journal is back to make the FIFTH (5, V, 11111) edition of the Rietveld Journal happen, and, as always, they need you <3

The Journal needs content, and the [near absence of] rules stay the same:

If you're studying (or used to study) at the Rietveld Academie or Sandberg Instituut; or you are a part of the Rietveld and Sandberg community (staff, teacher, workshop manager, etc), send any of your printed-matter-to-be from love letters to hate drawings. There are no limitations in terms of the kind of content that is accepted!

Send your contributions before the 5th of March or reach out with any questions to journal@rietveldacademie.nl!

Campaign design by @luftensrotte @mihali_p and @unamariam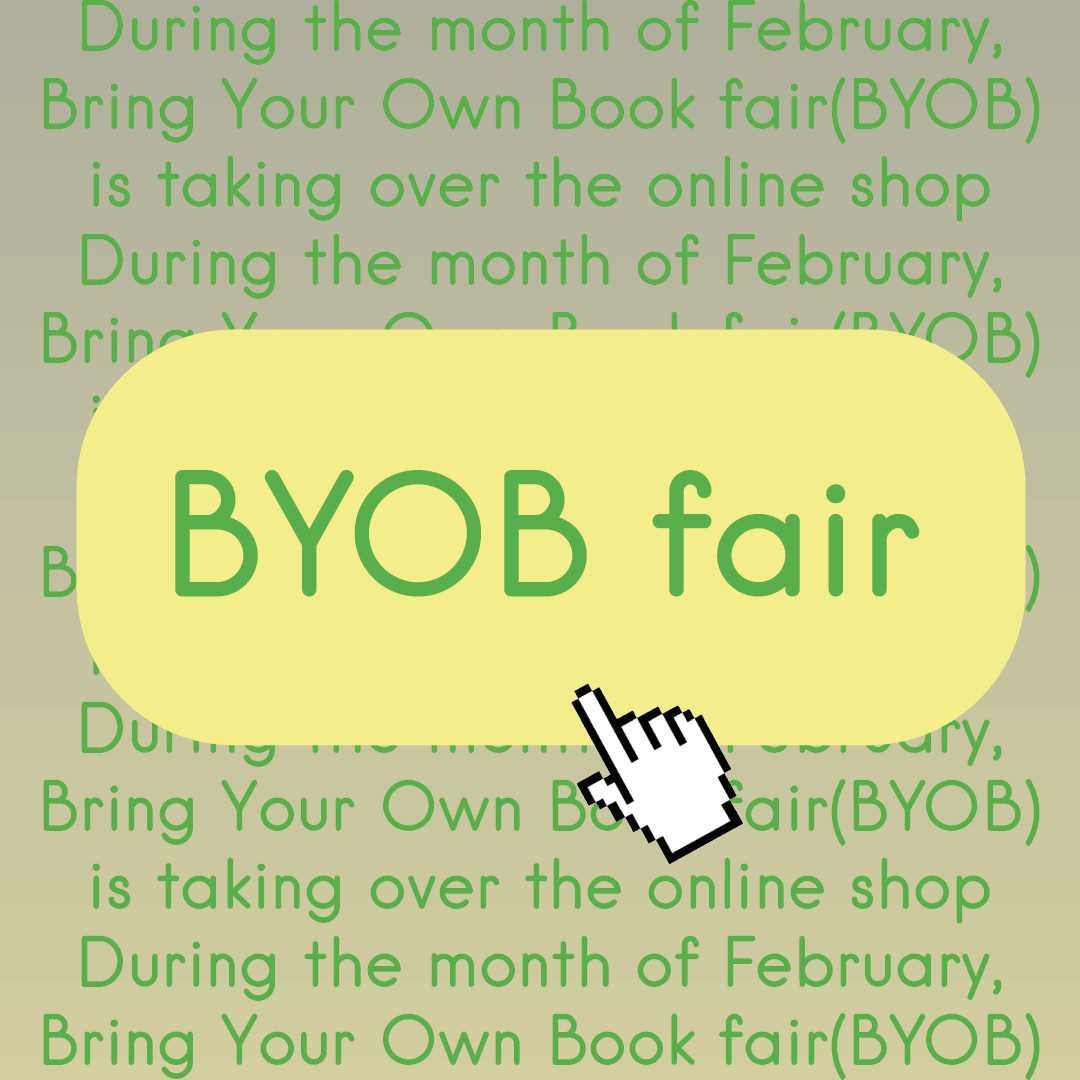 BYOB fair
During the month of February, Bring Your Own Book fair (BYOB) is taking over the online shop.

Selling student-made publications, zines, books and other objects.
Money you spend here, is money well spent*.
Packages will be shipped in the first week of March.

More info here.

* the money you spend here will go to the maker of the work, except for the shipping.
Hybrida AiR residency program in Älvsbacka
Deadline: 20 February 2022, 23:59

Hybrida AiR is an art residency program in Älvsbacka, in the west of Sweden, which will take place from 16th May until 26th June 2022. The residency covers flights, public transport, food, housing, and it includes a production budget. On completion of the program, each resident will receive a participation/exhibition fee of 25.000 Swedish Kronor (SEK).

More info here.
-----------
De Ateliers 2023-2024
Deadline: 1 April, 2022, 23:59 CET.

More info here.


Kunstvlaai: Programmamaker
Deadline: 7 March 2022
*Vacancy page is in Dutch

The foundation Kunstvlaai is looking for a program maker (person or team).

More info here.

-------------------------

Artist job offer
Join the Hybrida AiR team

More info here.