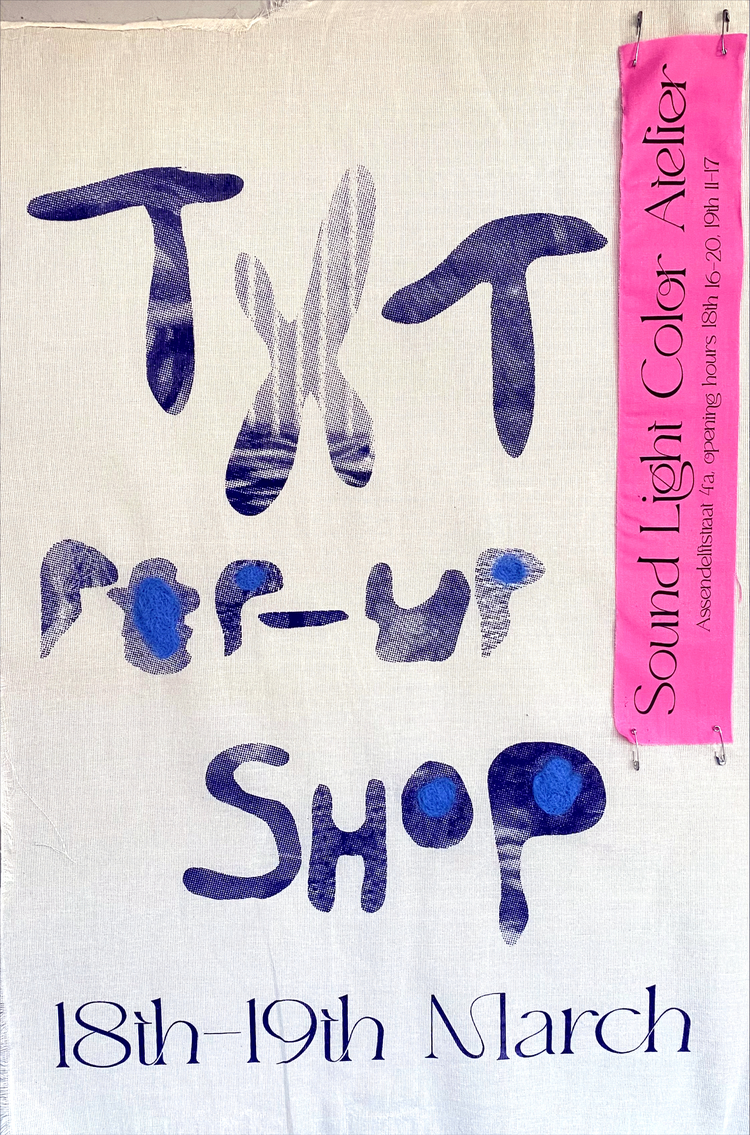 TXT POP-UP SHOP
Hosted by TXT students
@ Sound. Light. Color. Atelier, Amsterdam-West

TXT students will be selling their old and new works: drawings, knitted sweaters, garments, woven & crocheted textiles, and more.

Opening hours:
18 March 16.00 - 20.00
19 March 11.00 - 17.00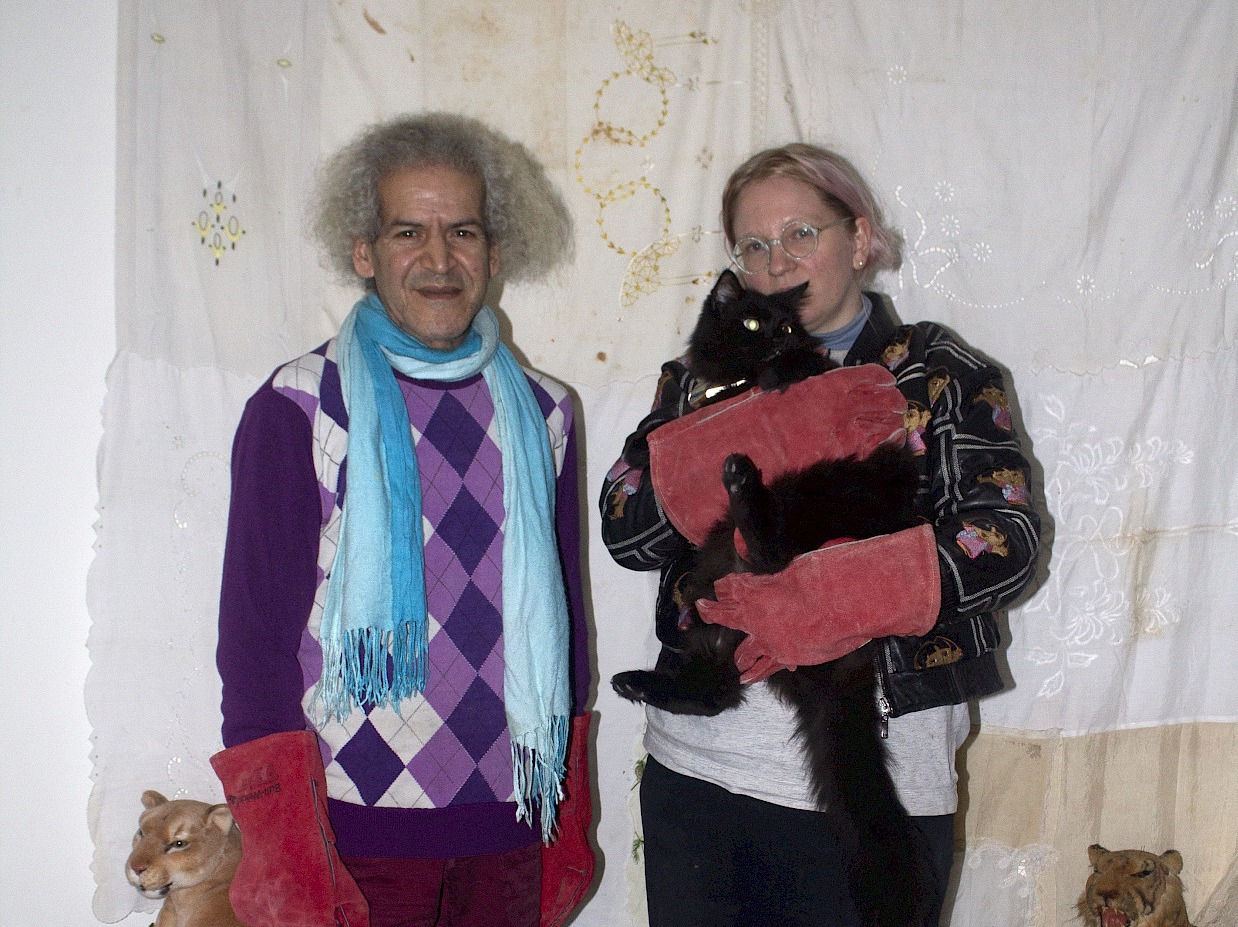 DE WEDEROPSTANDING
@ Outsiderland, Sexyland World, Amsterdam-Noord

Susan Kooi and Youssef Boucenna have risen from the ashes and bring us a candle and ceramics show in full bloom, it's the comeback of the year!

The original exhibition 'Christmas Problems' could not take place because the works were stolen from a transport van. Since then the duo has rediscovered themselves in this spring festival: 'De Wederopstanding' (translated: the resurrection).

Opening:
18 March 16:00 - 19:00
You don't need to buy a ticket!

More info here.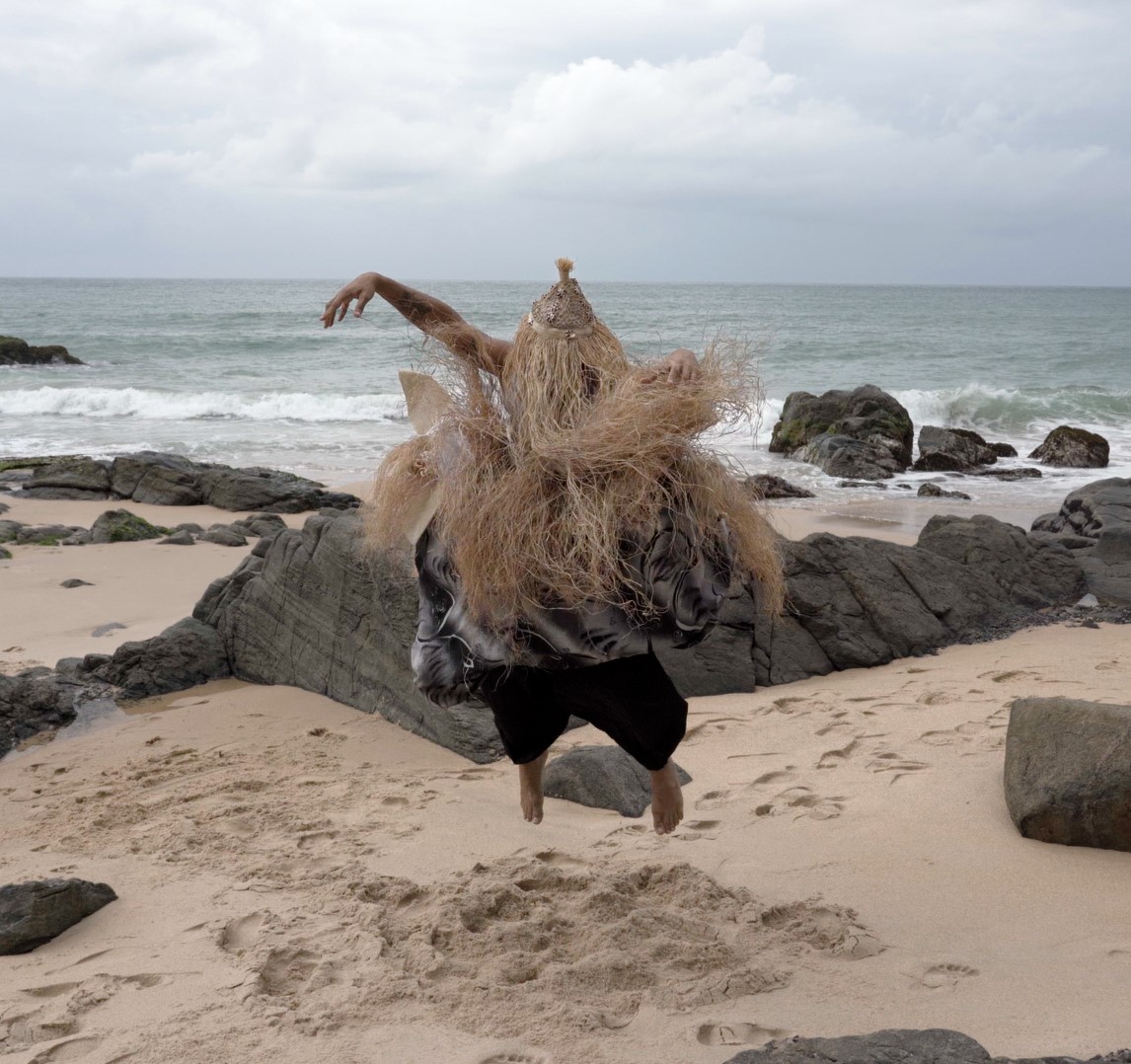 A WORLD OF MANY WORLDS
Exhibition
@ CBK Zuidoost, Amsterdam

With a.o. Patricia Werneck Ribas and Maga Berr

In the exhibition A world of many Worlds the work is shown of eight Latin American artists who are engaged in decolonial thinking in their work. The selected artists live in Europe (mostly in the Netherlands). Each artist is engaged in his or her own way with a decolonial perspective in his or her work practice.

More info here.
TREATING/TREATED/LOVING/LOVED
@ 4 Bid, Amsterdam

Cranberryjuice is a platform aiming to explore the social fabric that has created the gender inequality that we still live in today.

Now they have brought together a diverse range of artists and thinkers for a series of talks and a week long exhibition titled Treating/Treated/Loving/Loved.

During this exhibition, Cranberryjuice releases their first publication as a collective. Bringing together essays, stories and interviews on the themes of fertility, medical misogyny and sexual health.

Opening:
Saturday 19 March
13.00 - Exhibition at 4Bid Gallery in OT301
14.00 - 19.00 - Talks and discussions at De Peper restaurant in OT301

More info here.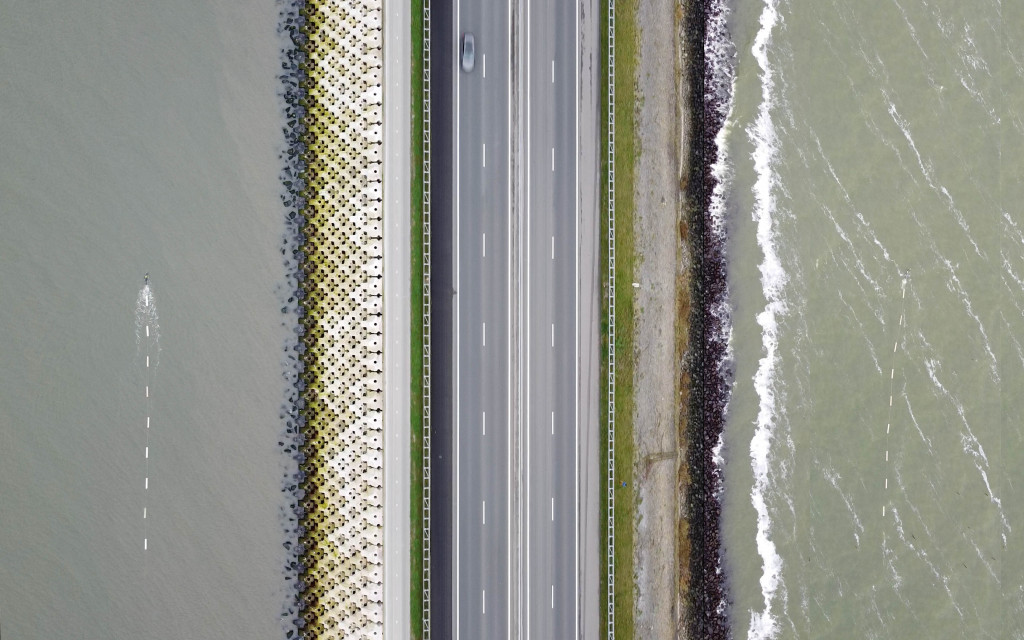 STUDIUM GENERALE & RIETVELD UNCUT
@ Stedelijk Museum, Amsterdam

Rietveld Uncut and Studium Generale's conference festival will once again take place in the Stedelijk Museum Amsterdam under the title Oceanic Imaginaries. From 23 to 26 March 2022, urgent questions about our oceans will take centre stage in the exhibition and during the conference.

A list of the participating artists and a schedule of the lectures can be found here.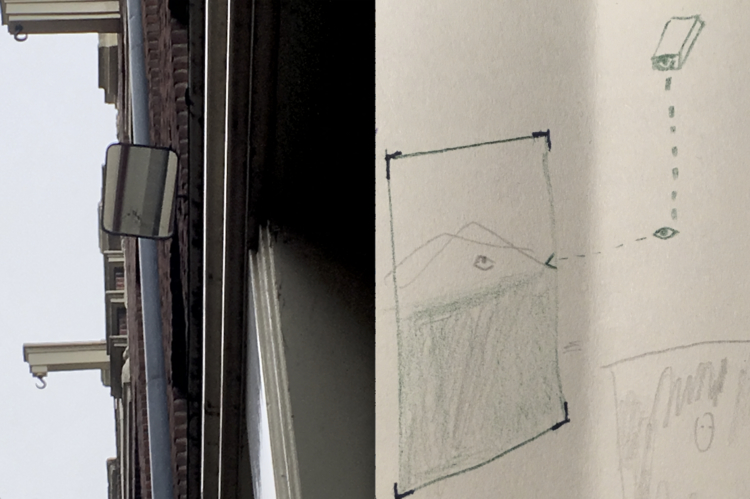 EIGHT CUBIC METERS BY MATHILD CLERC-VERHOEVEN
@ Sint Nicolaasstraat, Amsterdam (at the corner of the HEMA Nieuwendijk)

By Mathild Clerc-Verhoeven

What are you looking at?
Can you feel, walking through the city, transported out of yourself, your body getting emptied by the eyes: calls, interpellations, multiple sollicitations, are proposing to your living body copies of yourself, more beautiful, smiling, happy.
Seeing, looking, watching, window shopping, consuming, surveilling, gumshoeing. Your body is getting emptied, as the City becomes a slippery surface for the eyes.
Here, gaze is questioned as both a material and a tool. Feel the materiality of your gaze, let it bump against the paved walls and streets. Let it bounce on the mirrored glass, rather than cross it. Let it get lost in the foggy depth of frosted glass.

Part of the Rietveld Review(ed) 2021.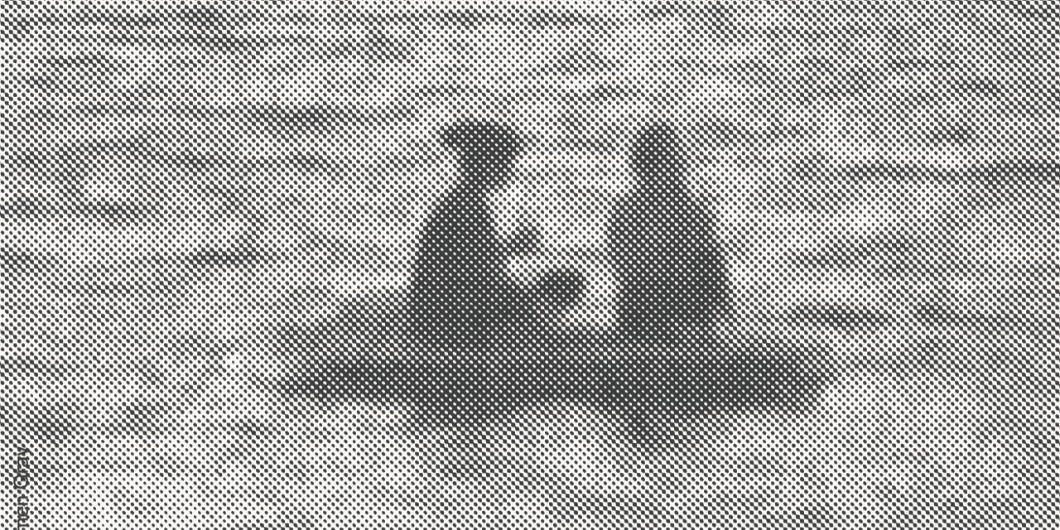 COLLECTED DISTANCES – IN CONVERSATIONS
@ Japanisches Kulturinsitut, Köln

Exhibition by Anne Büscher und Mio Fujimaki



Collected Distances is a dialogue exhibition by the two artists, which deals intensively with the topic of "moon". The special significance of the moon is evident in Japan in works of classical literature and art, the popular Jûgoya Moon Festival in honor of the autumn moon and manga series such as "Sailor Moon".

More info

here

.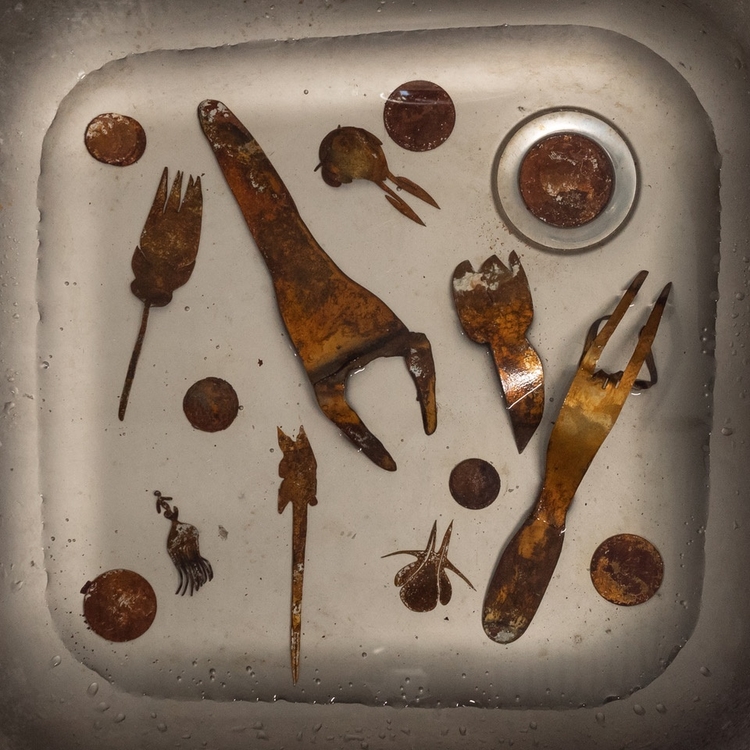 RIETVELD - HUYGENS EXCHANGE. WHAT HAS HUYGENS EVER DONE FOR US?
@ Huygens' Hofwijck, Voorburg

The Jewellery - Linking Bodies department of the Gerrit Rietveld Academie joins the 'Constantijn Huygens year' at Huygens' Hofwijck in Voorburg with an exhibition of ten projects.

Participating students are: Yawen Fu, Jakob Hodel, Zeke Isendahl, Ada Jochimsen, Myrthe Kamoen, Ayano Koda, Stella Lydaki, Karla Nilzen, Lente Oosterhuis and Alma Teer.
The accompanying brochure was designed and illustrated by Kiki Gordon and Mila Landreau.

More info here.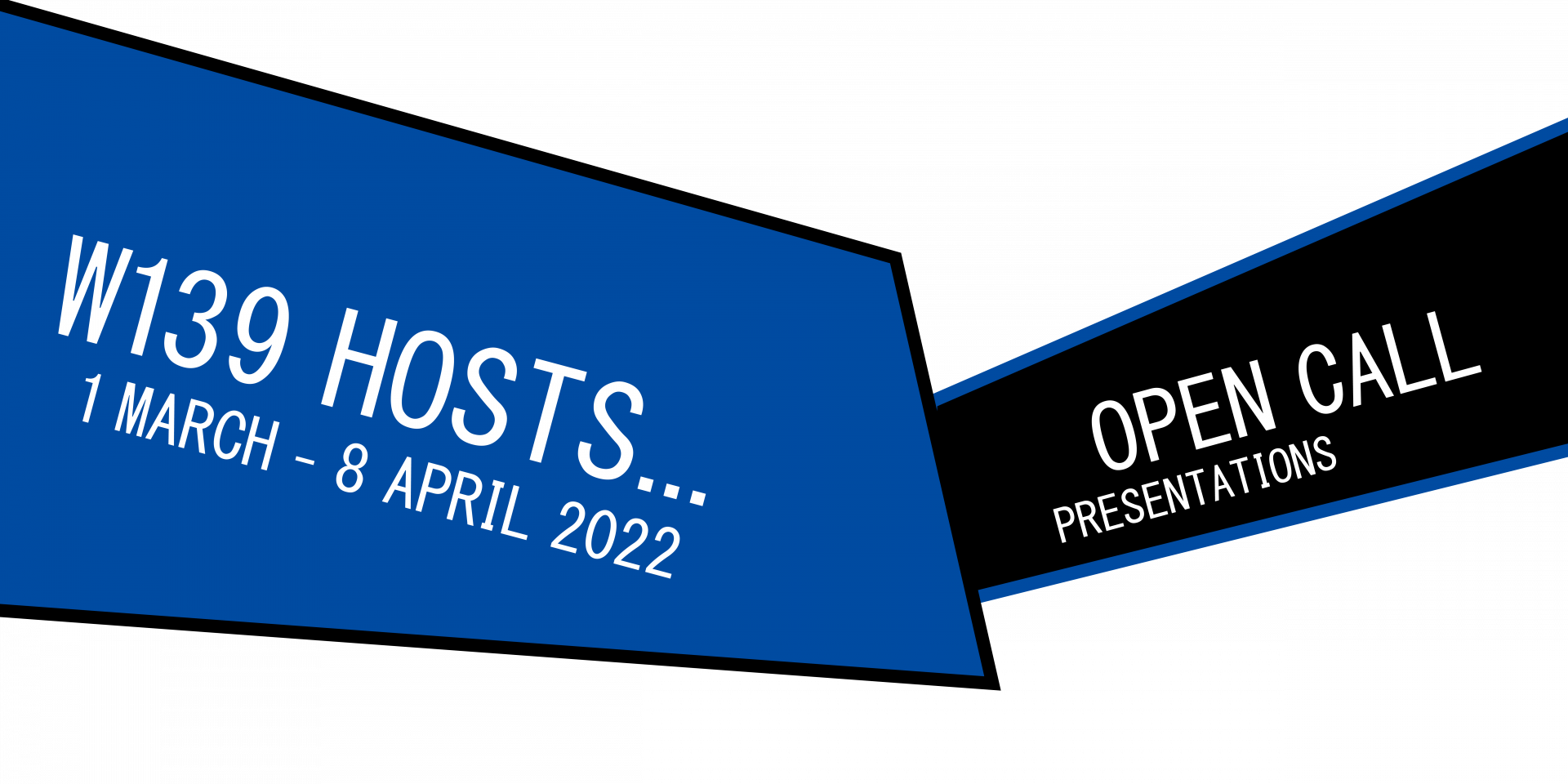 W139 HOSTS...
@ W139, AMSTERDAM

An energetic and dynamic month at W139. Experience this special programme which will include pop-up stores, workshops, meet-ups, but also gatherings, rehearsals, exhibitions, experiments, film screenings, work presentations and much more.

The programme is composed of a careful selection of the many diverse submissions in response to their recent open call. Artists, designers, curators, mediators, collectives, and local initiatives were invited to propose projects and ideas they consider urgent and relevant.

With a.o. Lily Lanfermeijer, Tasha Arlova, Eva Mahhov

More programme info on Instagram

RAW
Exhibition
@ Het Rembrandthuis, Amsterdam

With a.o. Melanie Bonajo, Alex Farrar, Rineke Dijkstra and Natasja Kensmil

Picturing the human body as it really is – that is not as obvious as it might seem. For centuries we have idealized our own and other people's appearance. Nowadays we do it with Photoshop, plastic surgery and filters on social media. In the seventeenth century they idealized the way people looked in works of art.

Rembrandt, however, did not. He looked at others – and himself – with an open and curious gaze, and often depicted people with the utmost realism. In the group show RAW, Rembrandt's etchings introduce the work of thirteen contemporary artists.

More info here.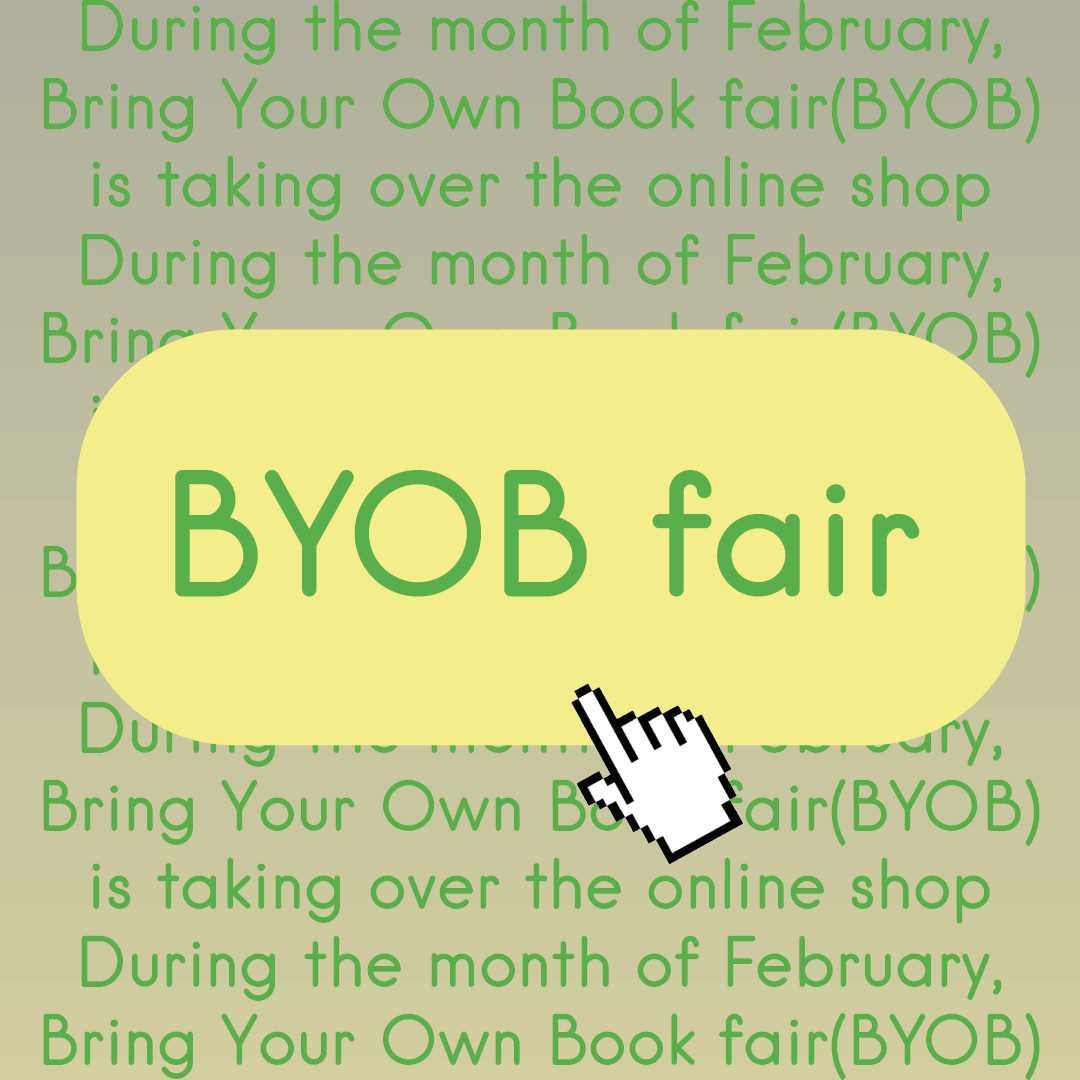 SHOP & SUPPORT FOR UKRAINE
In the Rietveld Shop you will find works and publications that are entirely made by students and alumni of Gerrit Rietveld Academie, Amsterdam. If an item has a 50% mark, half of the money will go to funds that assist those in crisis in Ukraine.

More info here.
IDFA DocLab Open Call for Festival Commissions
Deadline: 25 March 2022, 23:59

IDFA DocLab is offering up to €10,000 to help realize new interactive and immersive non-fiction artworks that challenge traditional relations between art, storytelling and technology, the call welcomes artists and collectives from around the world to apply.

More info here.
-----------
Call for Research - Stedelijk Museum Amsterdam
Deadline: 7 June, 2022, 23:59 CET.

This call for Research for issue 12 of the Stedelijk Studies Journal seeks approaches, ideas, and experimental projects that align with the broad scope of the Diaspora as a framework for the critical examination of museum collection strategies.

More info here.