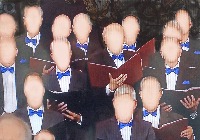 DEAR RIETVELD ALUMNI
We hope you are all doing well.

Although our world has totally changed we like to stay in touch. Worldwide people are working really hard to flatten the curve and we try to adapt to a new, surreal and uncertain situation. To inspire we collected some articles, platforms, old or new art works, open calls and some postponed events.
Please stay safe, stay connected and in good spirits.

"consolation image" by Jos Houweling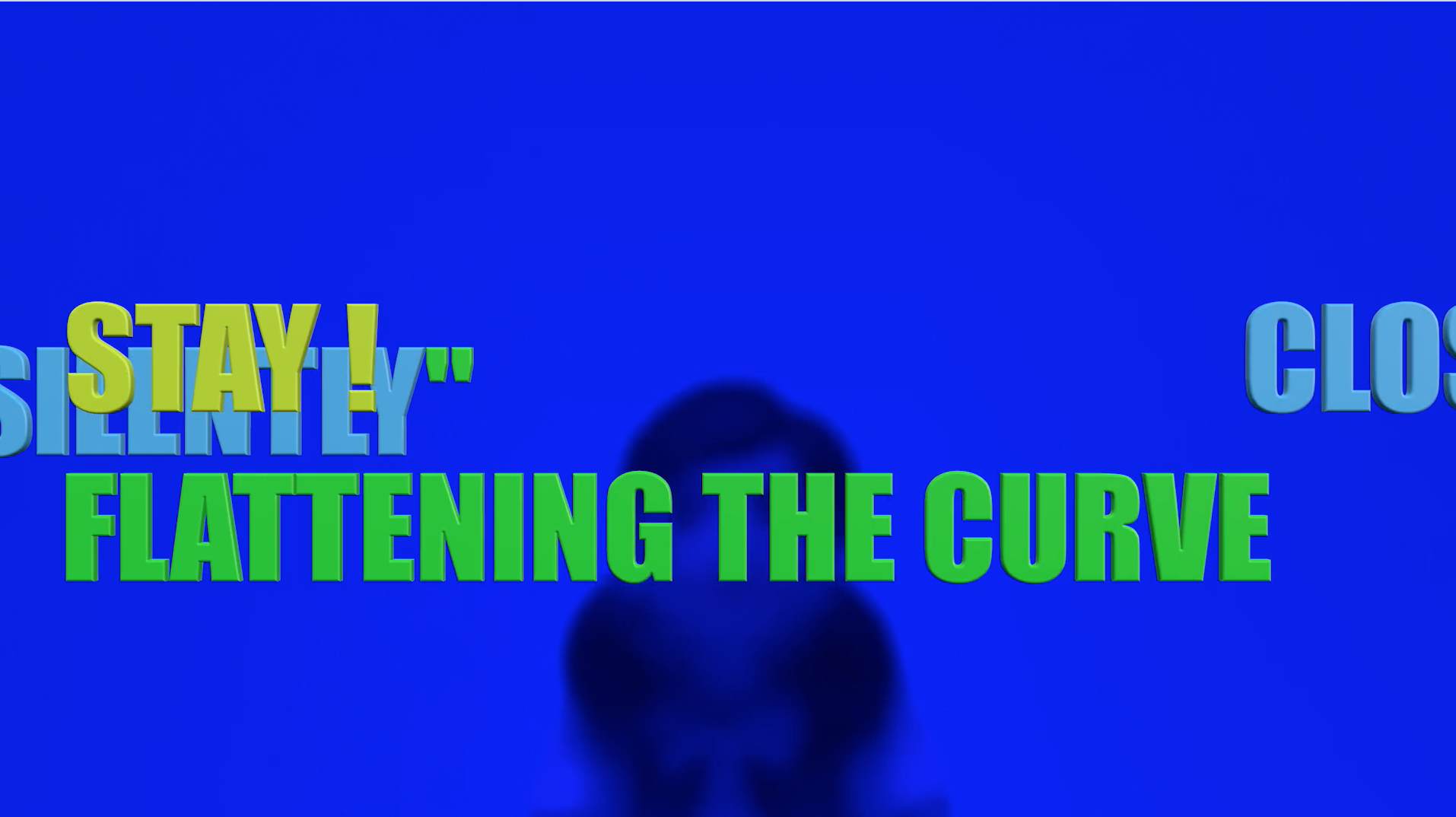 TODAY, HUSTLE AND BUSTLE RESEMBLES AN ENDANGERED SPECIES
by Yunting Zhang

The episode made with the sudden at-home quarantine of COVID-19 has disrupted the original rhythm of Yunting's life, which yet leaves the still life extremely unreal. Family members are trapped in the limited household space all day long regardless of the dawn or dusk. It supplies her a rare opportunity to re-examine the home life, care about getting along with family, and interact with surrounding things, and even her solitude in this private space.

Watch episode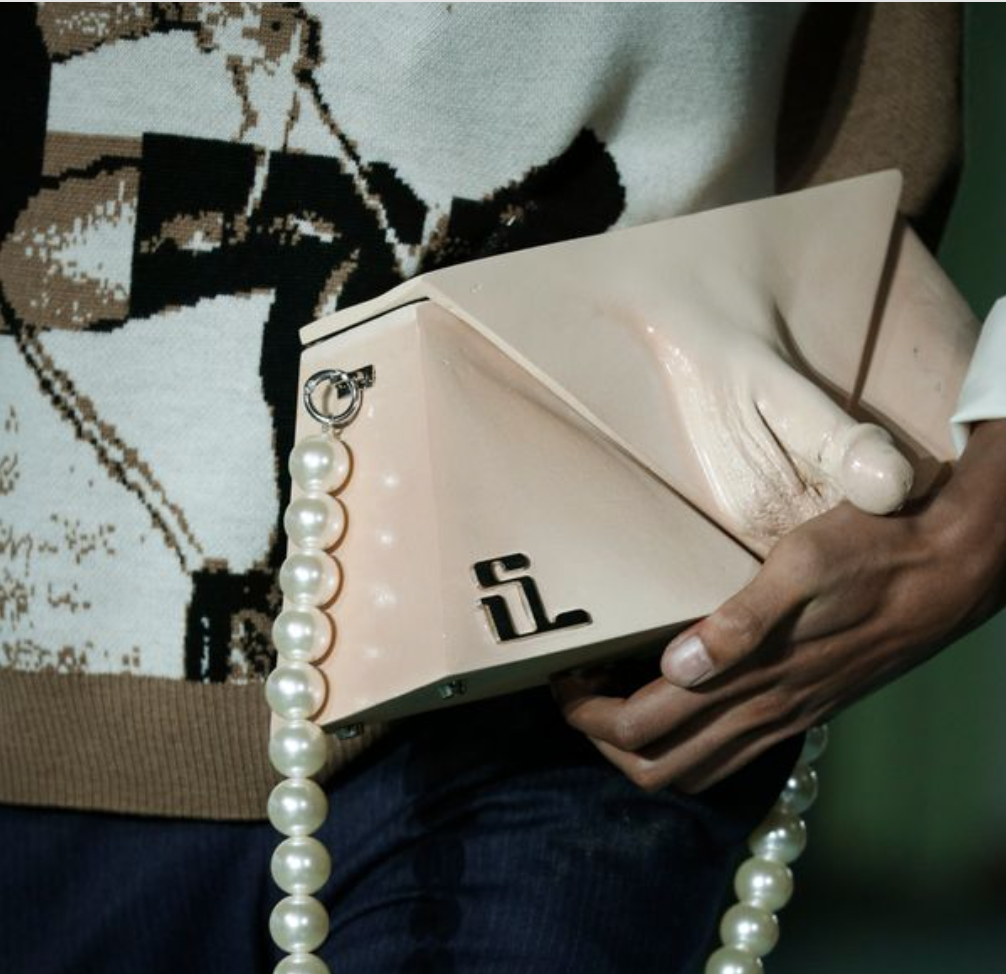 PAPER MAGAZINE
These Penis and Vagina Bags Are Really Something
With Ninamounah Langestraat

"Sexual references in fashion are nothing new — see Christopher Kane, Alan Crocetti and Rick Owens, to name a few — with genitalia details on the runway ranging from subtle illustrations to completely exposed privates."

Read more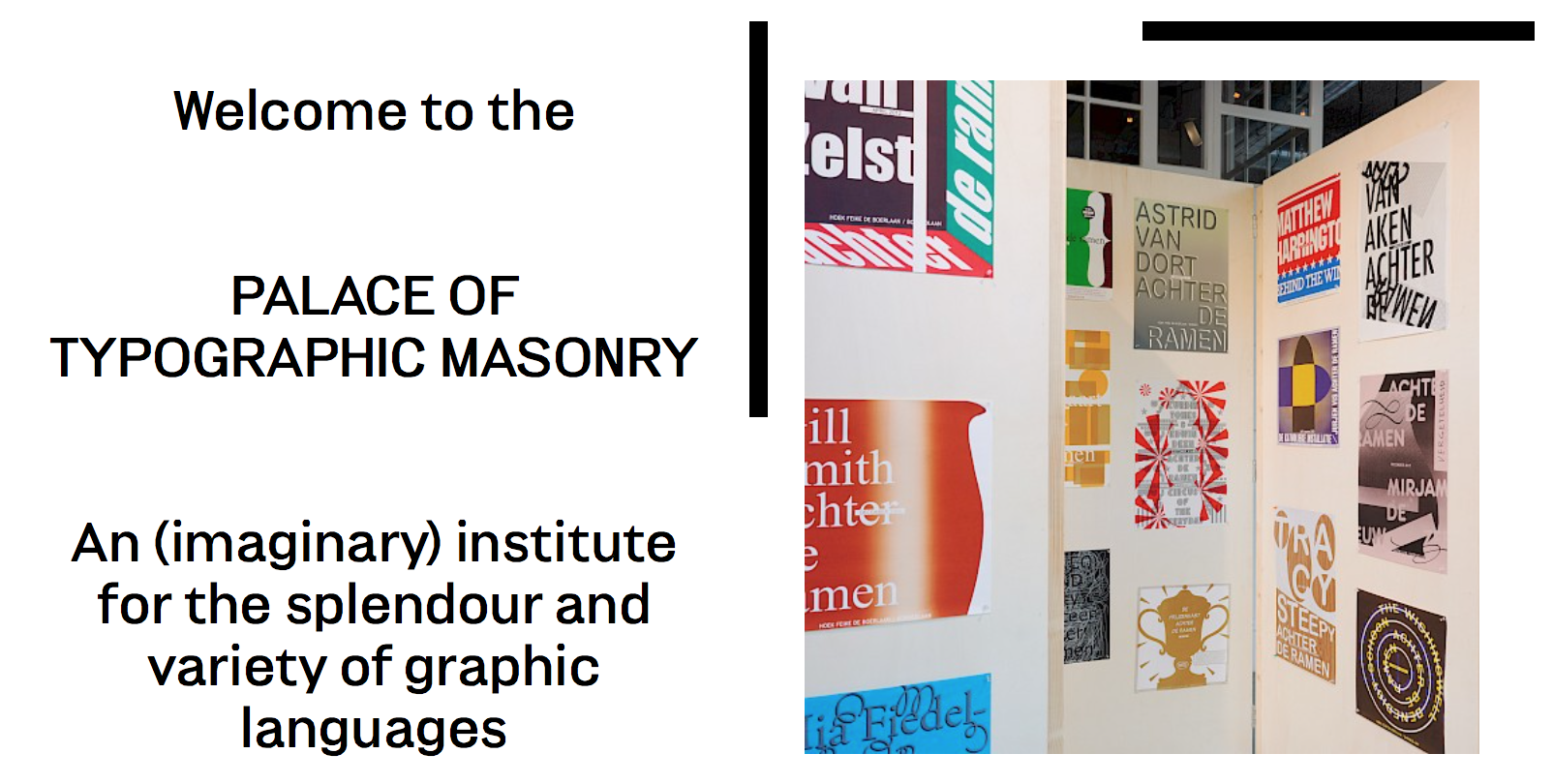 PALACE OF TYPOGRAPHIC MASONRY
With Richard Niessen

A tour through The Palace of Typographic Masonry online:
visit the nine departments and discover new additions.

Visit here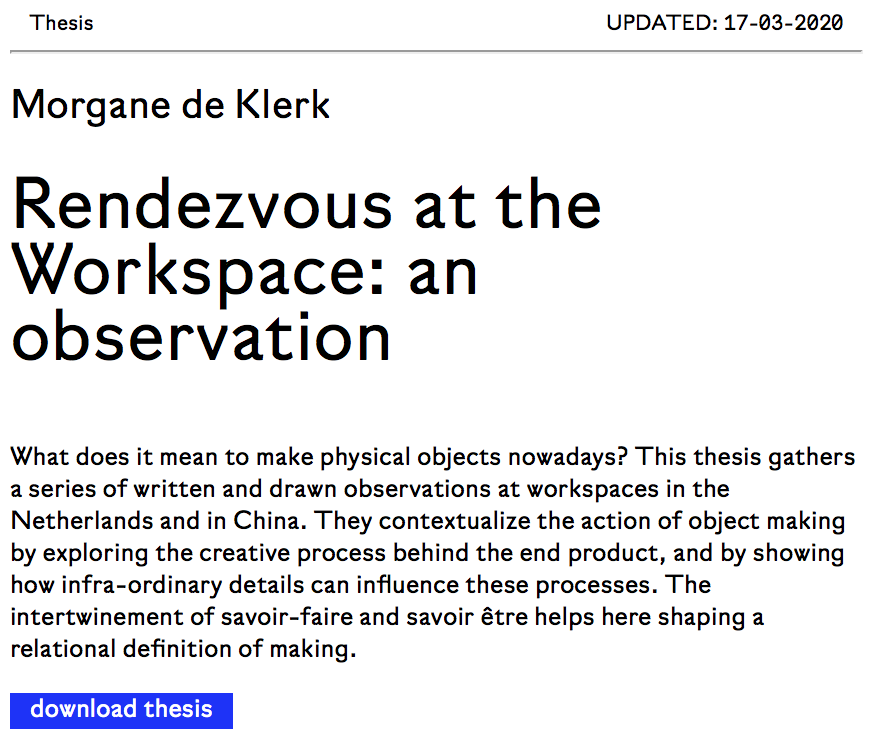 RENDEZVOUS AT THE WORKSPACE: AN OBSERVATION
Thesis by Morgane de Klerk

What does it mean to make physical objects nowadays? This thesis gathers a series of written and drawn observations at workspaces in the Netherlands and in China.

Visit the Thesis Library of Sandberg Instituut to read various theses from graduates of 2020, 2019 and 2018.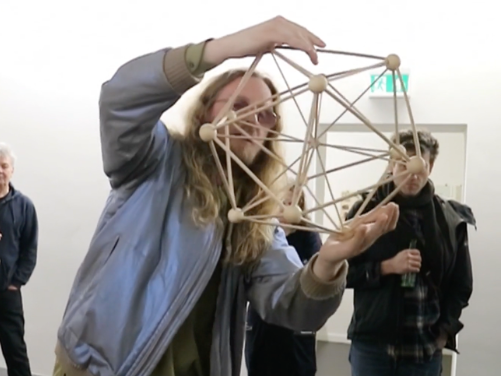 THE RED EYED ARTIST ASSISTANT
by Styrmir Örn Guðmundsson

A lyrical storytelling performance by Styrmir Örn Guðmundsson about the experience of working as an artist's assistant for Hreinn Friðfinnsson.

Watch here
manual schablone printing at home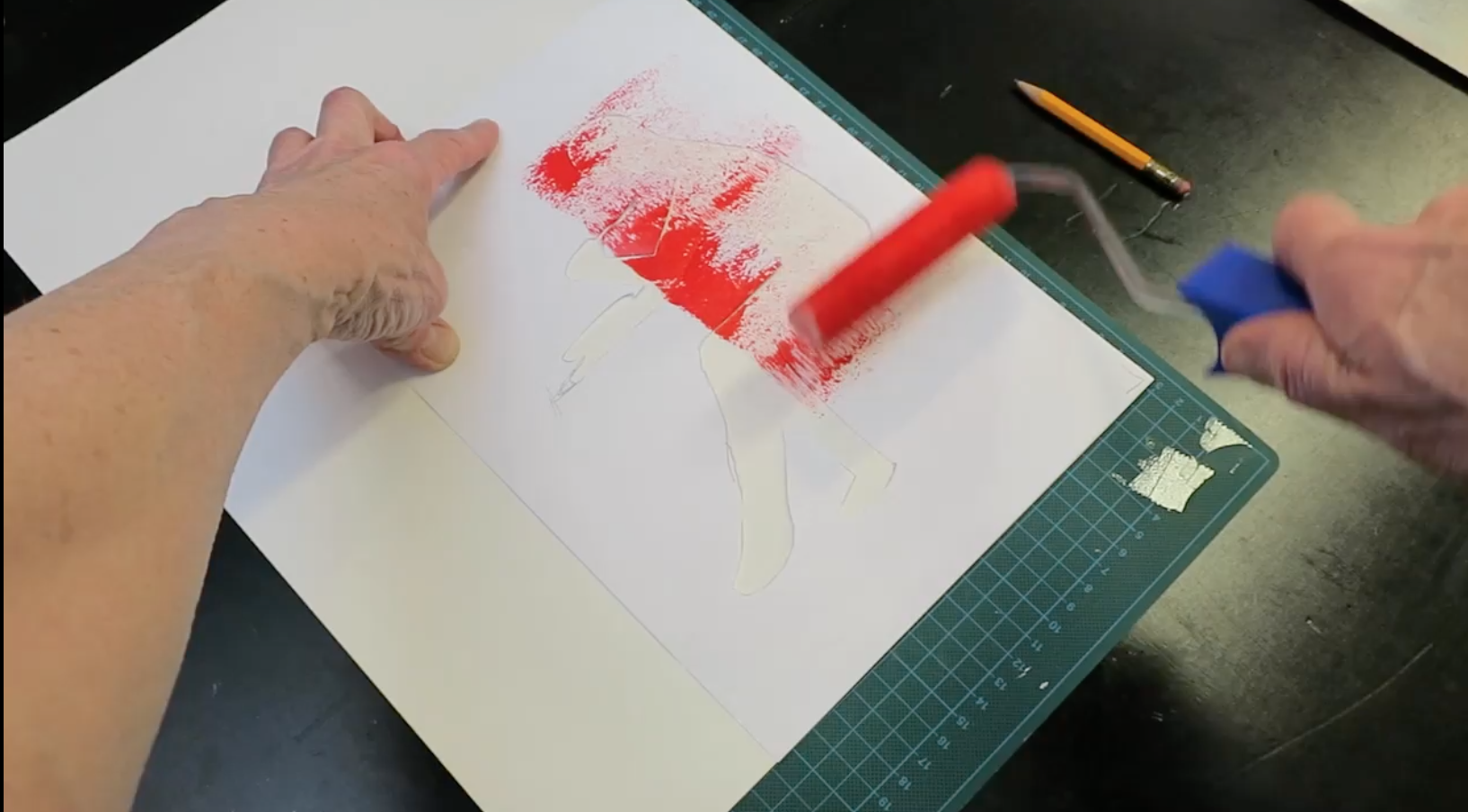 LETTERPRESS WORKSHOP
by Joos Wiersinga

The workshops at the Rietveld Academie are now closed, but here's a video from the Letterpress Workshop how to have printing fun without presses at home.

Watch here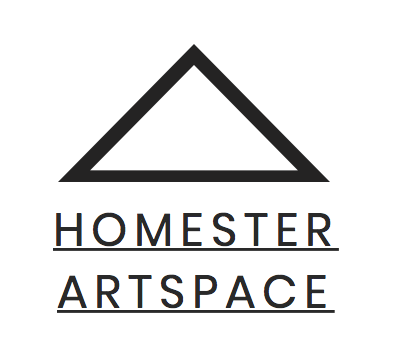 HOMESTER ARTSPACE
by Lyubov Matyunina and Konstantin Guz

HOMESTER is a platform where one can see works of contemporary artists and musicians. HOMESTER is an artist-run virtual platform that is used to (co-)create, exhibit, promote and reflect.

More info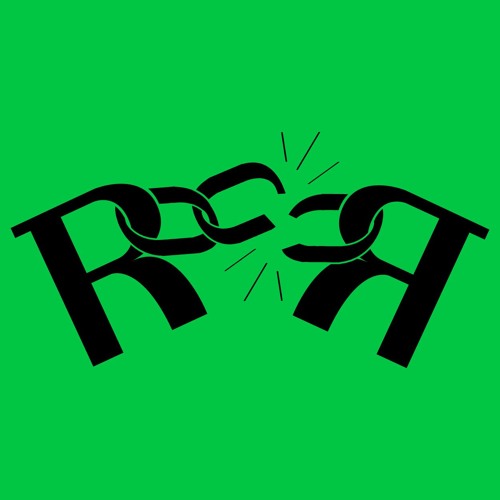 RADIO RIETVELD
Radio Rietveld is still functioning full steam and open for sound-based submissions!

Would you like to be broadcasted live on Radio Rietveld?
Or would you rather submit a podcast or any other sound base work (old or brand new)? Radio Rietveld has an active and limitless archive on Soundcloud.

For submissions contact radio@rietveldacademie.nl or via Instagram @radiorietveld

Listen on radiorietveld.com

More info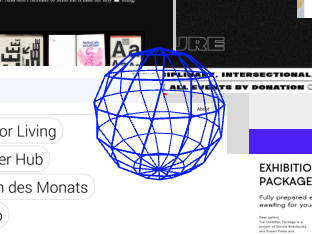 404
404 is a creative coding archive established by 101. Join the archive by submitting your site.

More info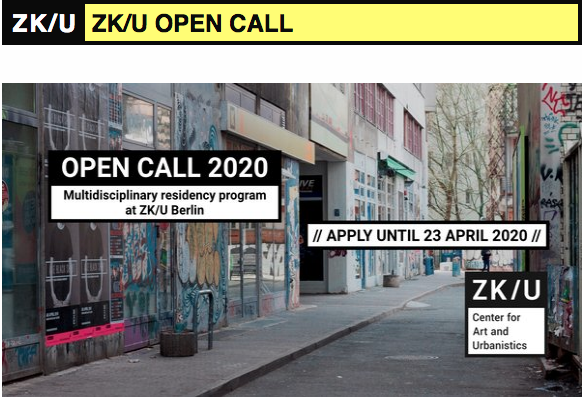 RESIDENCY AT ZK/U
The residency programme is open to artists, scholars and practitioners that concern themselves with the phenomenon of 'the city'.

More info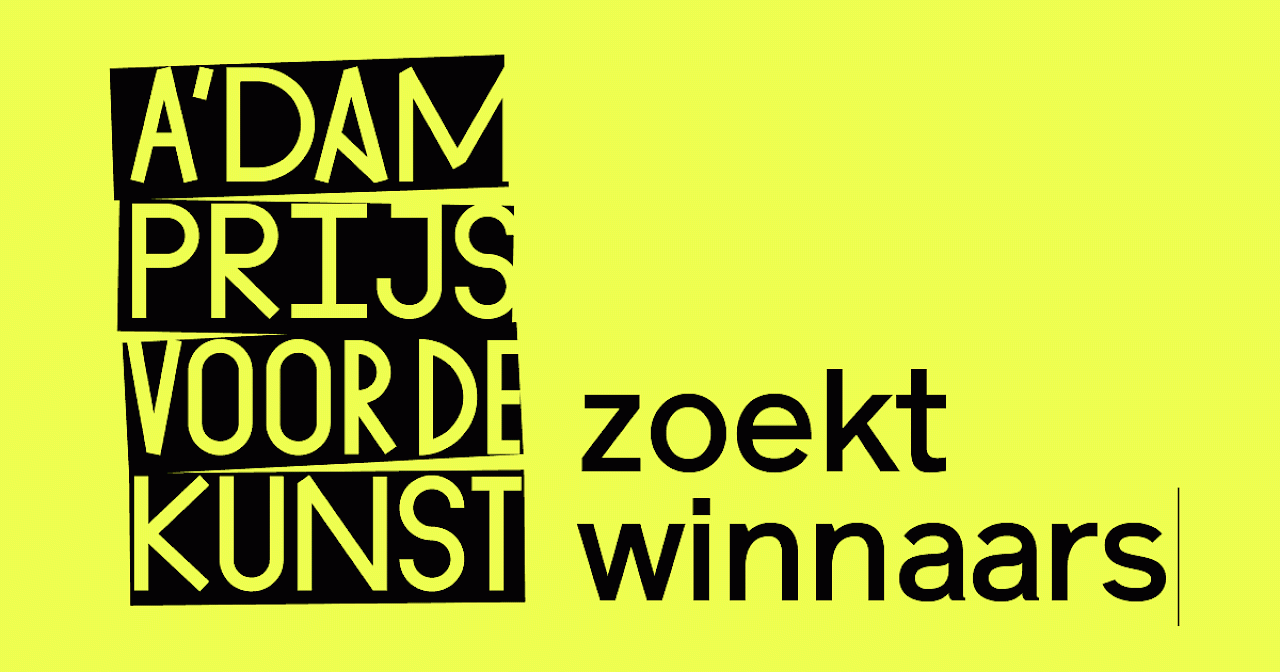 AMSTERDAM PRIJS VOOR DE KUNST
Deadline 13 April 2020

More info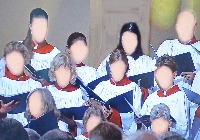 EVENTS / EXHIBITIONS / FESTIVALS

Our priorities have drastically changed in the period of a few weeks. And in that revision of priorities a lot of work has been pushed aside, but we hope, not forgotten.

In order to give visibility to the Alumni involved in events / exhibitions / festivals and the work that has been put into these happenings we chose to share some postponed events that should have taken place.

"consolation image" by Jos Houweling
A DAILY PRACTICE
by Yael Davids

The exhibition marks a unique moment in Davids' career: she will be the first candidate to complete the three-year research trajectory leading to the title Creator Doctus (CrD). The programme, set up by the Gerrit Rietveld Academie culminates in a collection of artistic works or projects, such as the exhibition A Daily Practice, rather than a written thesis. Davids' research, commissioned by the Van Abbemuseum, focuses on somatic learning and is inspired by the work of Moshé Feldenkrais (1904-1984).

More info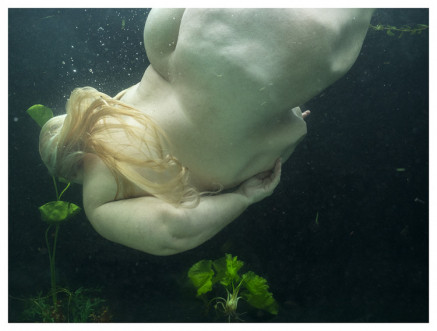 NUDE - ARISING FROM THE GROUND
by Mariken Wessels

Wessels' new project — comprising sculpture, photography and film — focuses on the obese body in motion and the animalistic aspects of the human body.

More info


SISI BOY
by Steef de Jong

With SISI BOY, Steef de Jong shares the podium with a big inspiring figure of his: queen Elisabeth, better known as Sisi.

Teaser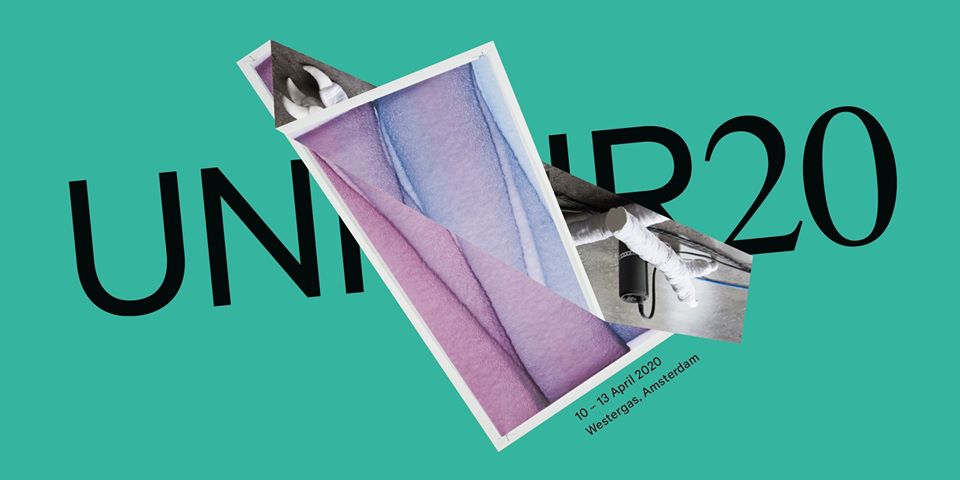 UNFAIR20 | THE BIENNAL NEW ART SHOW
Unfair20 will be postponed until 6-9 August 2020 when it will open its doors to a special Summer Edition!

Hopefully again with a.o. Frédérique Albert-Bordenave, Nicola Arthen, Koos Buster, Céline Manz, Vibeke Mascini, Milena Naef, Pernille Pedersen and Hugo Rocci

Five days full of art, performances, architecture, music and joy, showcasing the work of 40 artists at Westergas, Amsterdam.

More info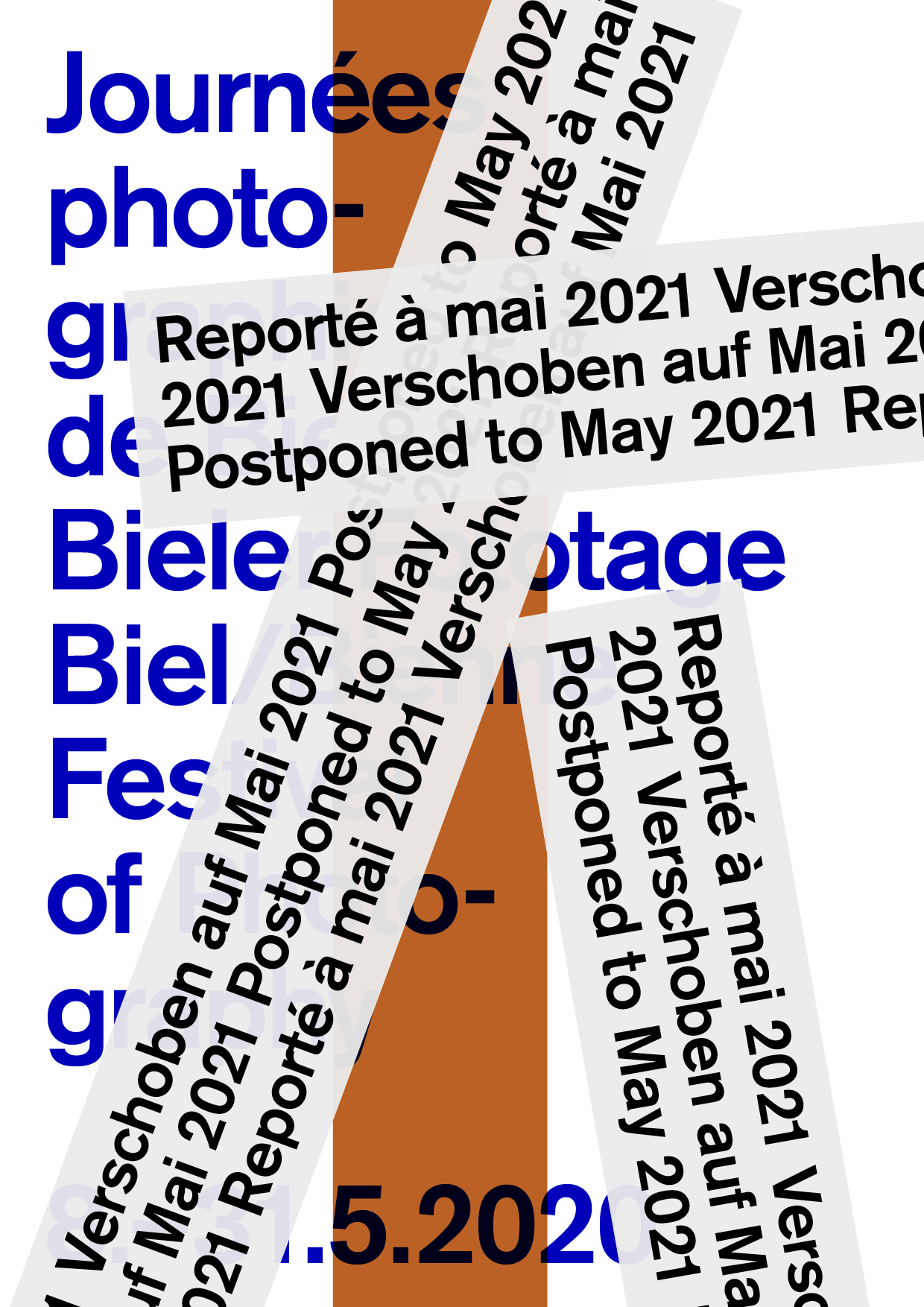 Biel/Bienne Festival of Photography
With Nora Papp

Identity crises, political instabilities, ecological transitions, economic restructurings – the photographers and projects exhibited in the 24th edition of the Biel/Bienne Festival of Photography create spaces to reflect about the implications of the ruptures that preoccupy our societies today.

More info