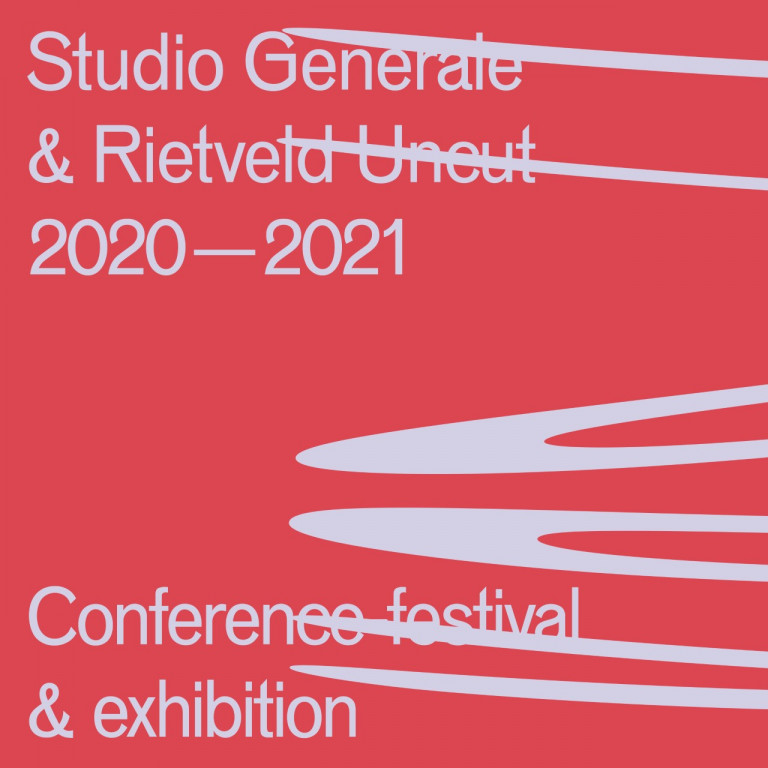 'STUDIO'GENERALE • RESILIENT BODIES - STRATEGIES AND PRACTICES FOR FLUID EMBODIMENTS
@ studiumgenerale.rietveldacade
mie.nl
StudioGenerale is a conference-festival turned into a live-broadcast. Streamed from Stedelijk Museum.

With CPR (Charlotte Rooijackers), Arahmaiani Feisal, Aude Mgba, Lifepatch, Nur'Ain, Stephanie Welvaart, Ioanna Gerakidi, Daniel Giles, Onyeka Igwa, Anne Carson, Counter Encounters (Laura Huertas Millán and Rachael Rakes), Jay Tan, Alberto García del Castillo, Vava Dudu, Bishakh Som, Taka Taka, Jennifer Hopelezz, Stefan Silvestri, Dinah de Riquet-Bons, The House of Hopelezz, The House of Løstbois, students of the different workshops and reading groups, and Rietveld Uncut!

Programme:
March 24
March 25
March 26
March 27
RIETVELD UNCUT • RESILIENT BODIES - STRATEGIES AND PRACTICES FOR FLUID EMBODIMENTS
@ rietvelduncut.
rietveldacademie.nl
(exhibition online from March 24 onwards)

Students have developed projects in relation to the theoretical framework of Studium Generale under the title Resilient Bodies. Rietveld Uncut presents an exhibition with 26 projects by Rietveld students in an online environment specially created for the occasion.

With Amalie Ebsen Ourø Jensen, Jan Wester, Sunwoo Jung, Mingrui Jiang, Dorin Budușan, Lies Kelder, Vivian Mac Gillavry, Arto vanHasselt, Joris Angenent, Juhee Han, Morgane Billuart, Emma Lou Burkel & Simon Pillaud, Augustinas Milkus, Lim Kwon, Sankrit Kulmanochawong, Wenrui Zhao, Dimme van Harten, Antonia Valentina, Erika Rukavina, Walking Club (Juliette Brederode, Jelly Hogendorp, Eva van der Zand & Nikos Doulos), Albert Rask, Anna Tamm, Luca Heydt, Lucía Vives, Maud Talma, Gina David and Ursula Marcussen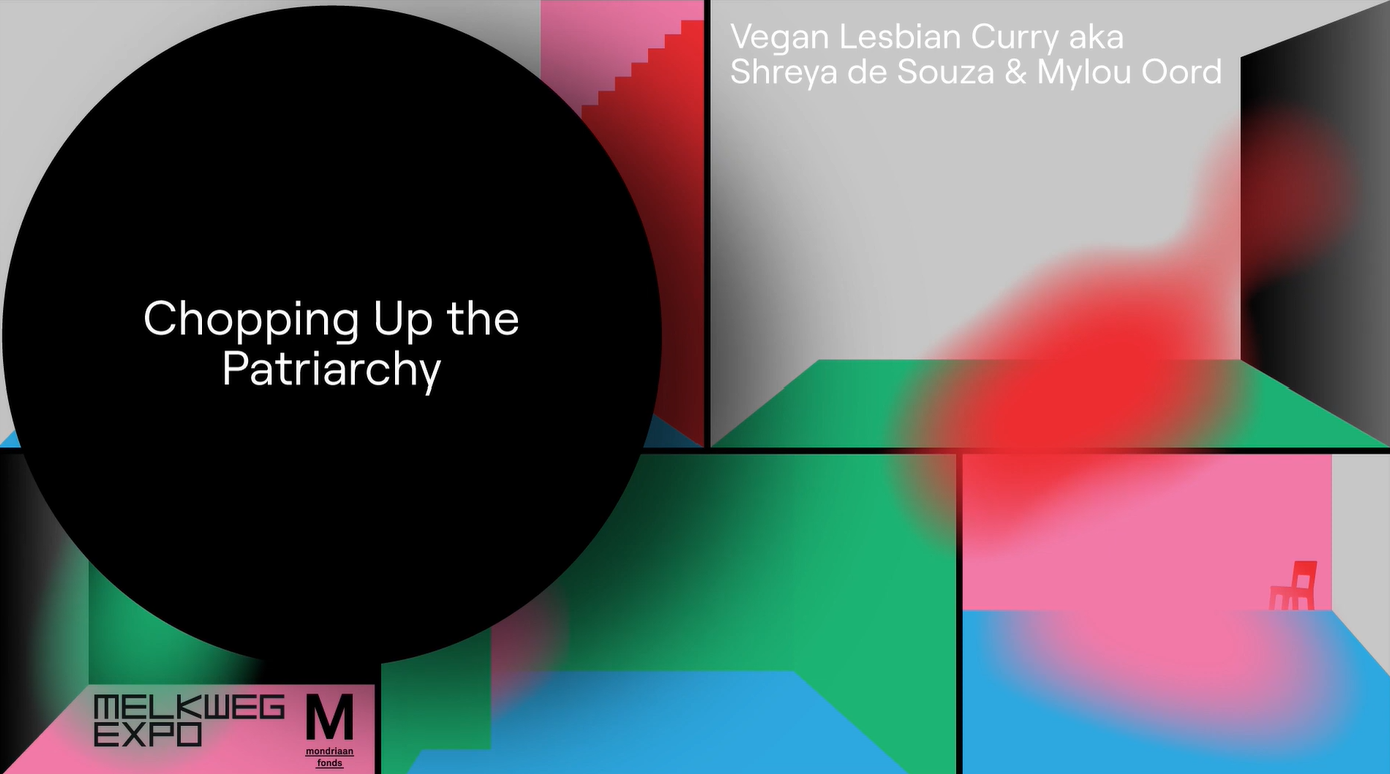 CHOPPING UP THE PATRIARCHY
@ Vegan Lesbian Curry

Follow along or just sit back and enjoy the visuals as Vegan Lesbian Curry makes a pot of steaming lentil soup. Full of protein, this bowl of warmth and the spirited narrative will give you the strength you need to chop up the mansplaining, manspreading patriarchy.

An artistic, culinary spectacle brought to you by Vegan Lesbian Curry aka Shreya de Souza & Mylou Oord.

Watch the video here until 4 April 2021.

Want to cook with them? Find all the ingredients and the instructions here.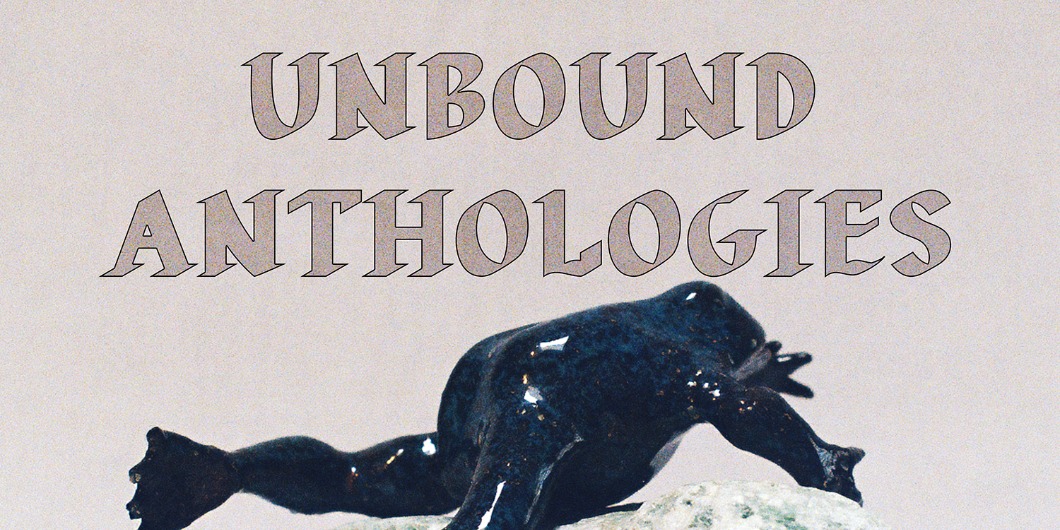 UNBOUND ANTHOLOGIES
@ Available & the Rat, Rotterdam

Unbound Anthologies is the first collaboration between artist-run initiatives project space at7 and Available & The Rat, and is the beginning of something ongoing between the two. We invited Ayo and Katrina Niebergal, and during the months preceding the exhibition, an introduction and a familiarisation between the two happened.

With Christine Ayo & Katrina Niebergal.

More info here.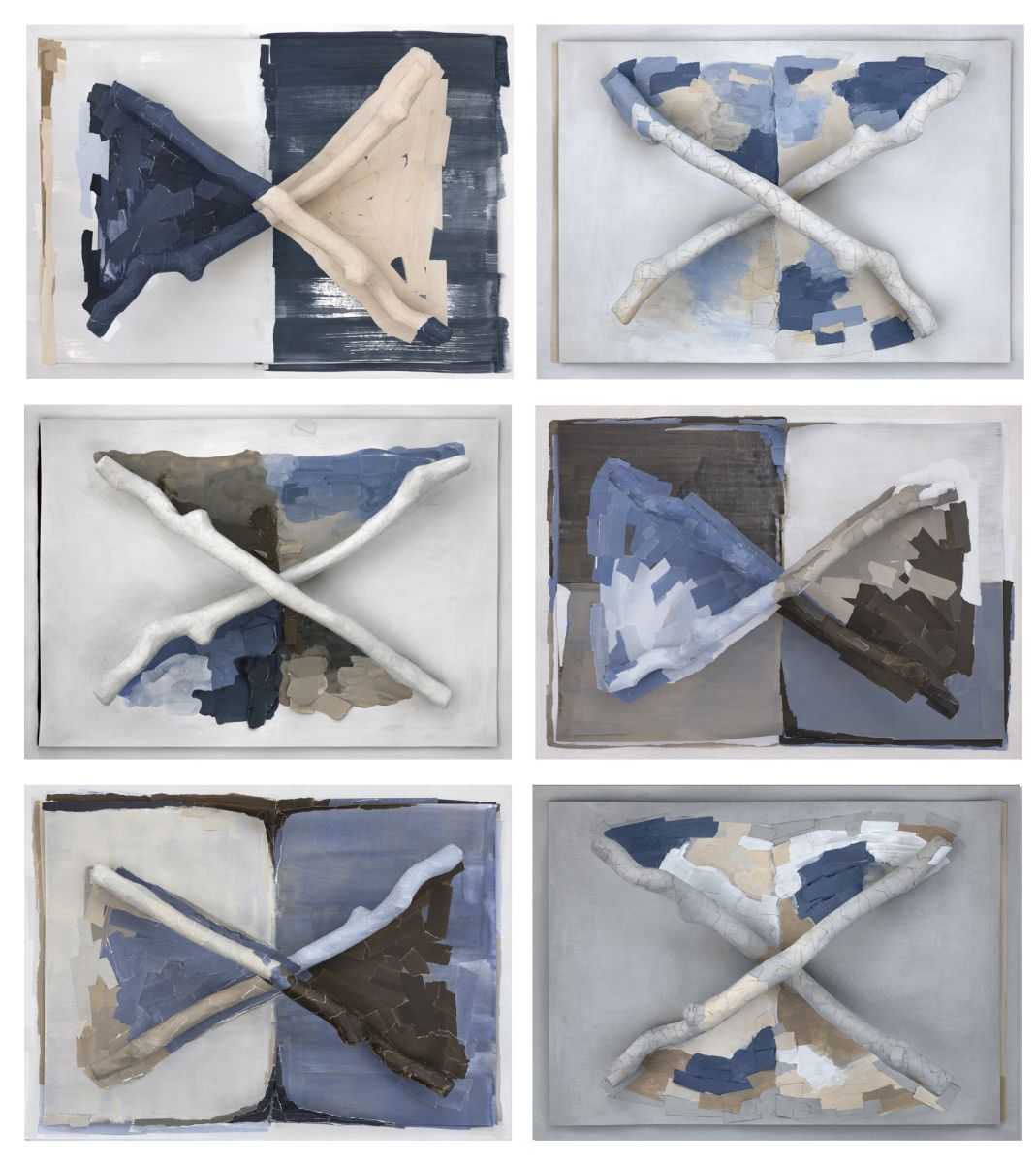 COMMON GROUND
Solo exhibition by Ilona Plaum
@ Galerie Dudokdegroot, Amsterdam

The photographic framework offers Ilona Plaum distance and overview. With a photo she isolates something from the mobility of existence in which everything is changeable.

More info here.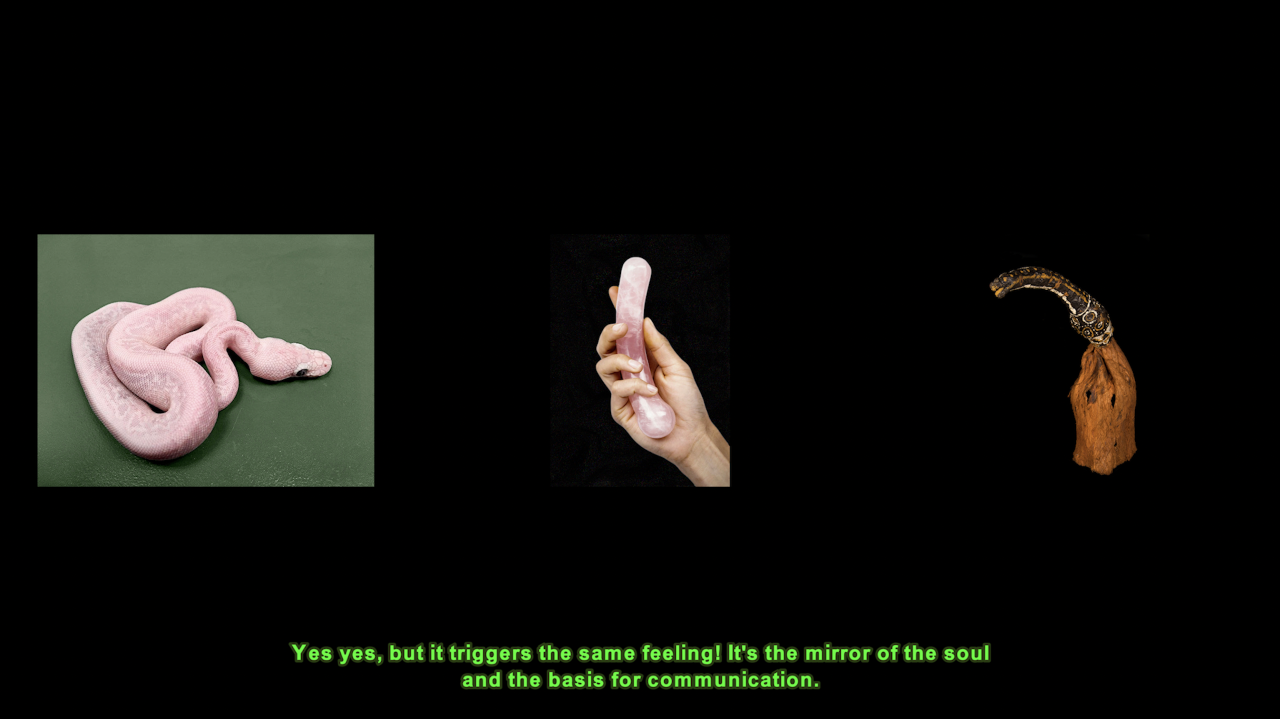 HERE IS ULAY WITH: OBJECTS AND PEOPLE
By De Appel @ Stedelijk Museum, Amsterdam

How is Ulay's presence felt at de Appel today? The multifaceted artist was key in the evolution of our institution, founded in Amsterdam in 1975. At Stedelijk Museum Amsterdam, de Appel transforms Room 1.15 into a place where Ulay's presence is thought and felt beyond his death. This is a collective effort of invited artists, programme contributors and our lively archival materials.

With a.o. Lotte Reimann

More info here and here.
*The date of this exhibition will be extended.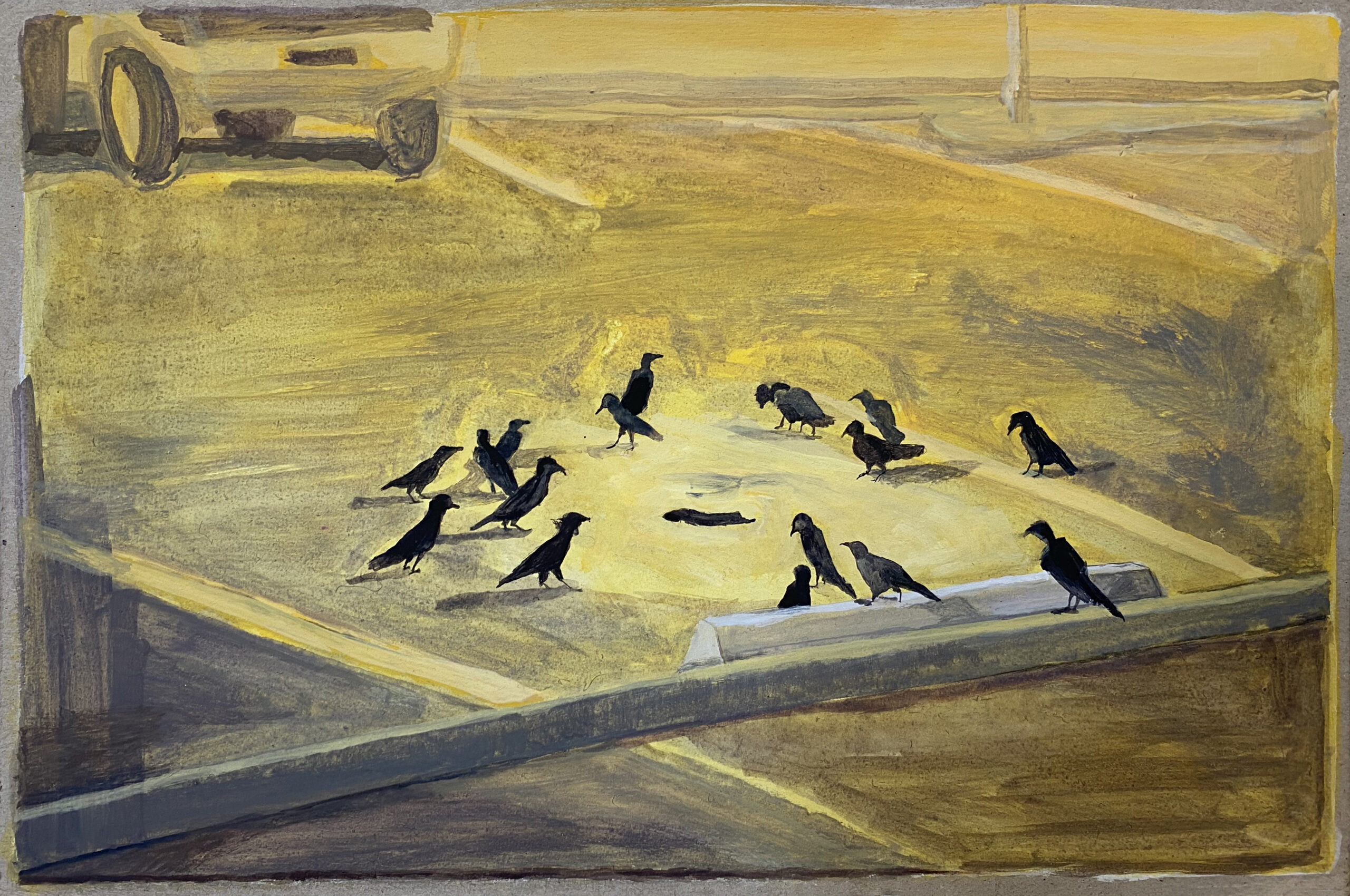 CONSTANT COMPANION
@ Hotel Maria Kapel, Hoorn

With Constant Companion, artist Minne Kersten presents a new and comprehensive work that relates to both her film- and sculptural practise. The project addresses the concept of mourning and loss and is the first project of HMK's 2021 year programme On Shelter.

More info here.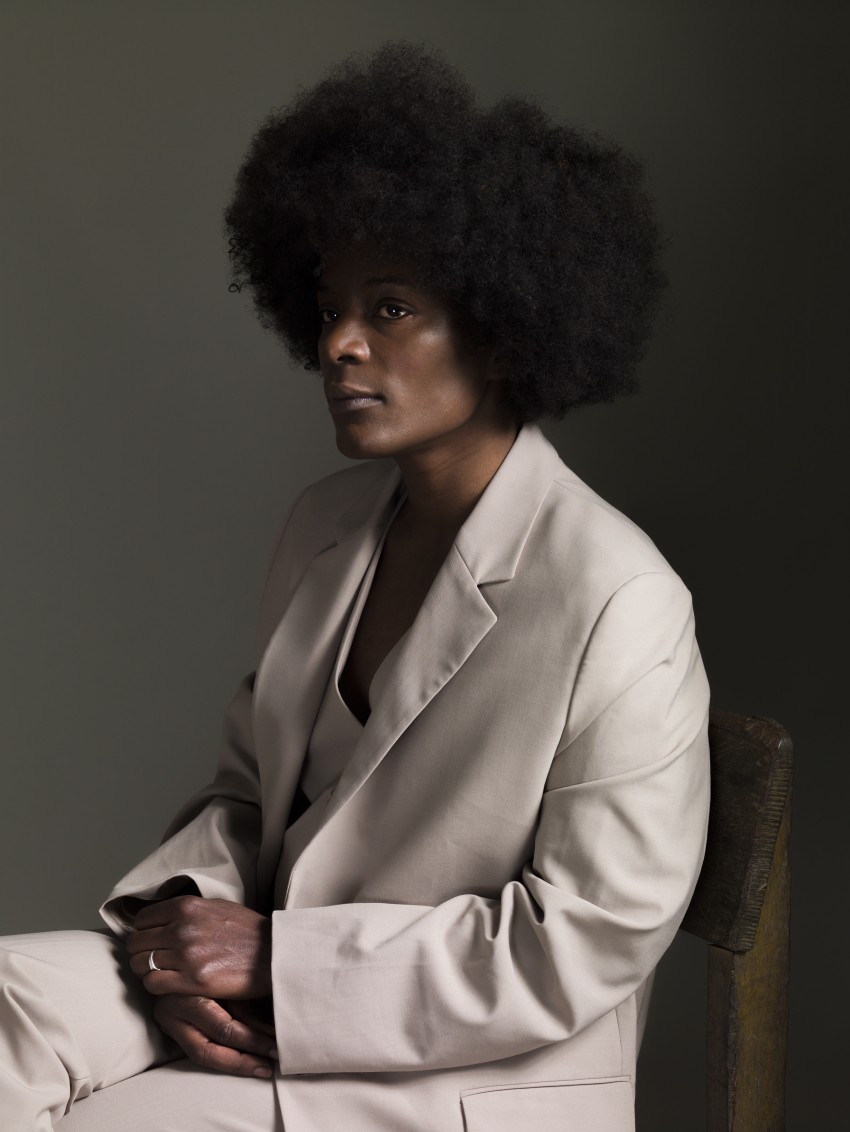 SILVIA MARTES NOMINEE THEODORA NIEMEIJER PRIZE 2021
The Niemeijer Fund and the Van Abbemuseum are jointly organising the Theodora Niemeijer Prize an incentive prize for emerging women visual artists. It is the only Dutch visual art prize for woman artists only. In 2021 the prize will be awarded for the fifth time.

The nominees for this fifth edition of the Theodora Niemeijer Prize are Silvia Martes, the duo Razia Barsatie | Marjet Zwaans and Buhlebezwe Siwani.

More info here.

A new film by Silvia Martes will premiere this summer at De Pont in Tilburg.
"The Revolutions That Did (Not) Happen" is set in the year 2085. Wars, pandemics and natural disasters have caused political and social structures to collapse. The oceans have turned into mudslides devoid of life, persuasive technology overrules all, skies always on fire. A handful of women and a few men survived the disaster. It is their task to organize a new society based on equality.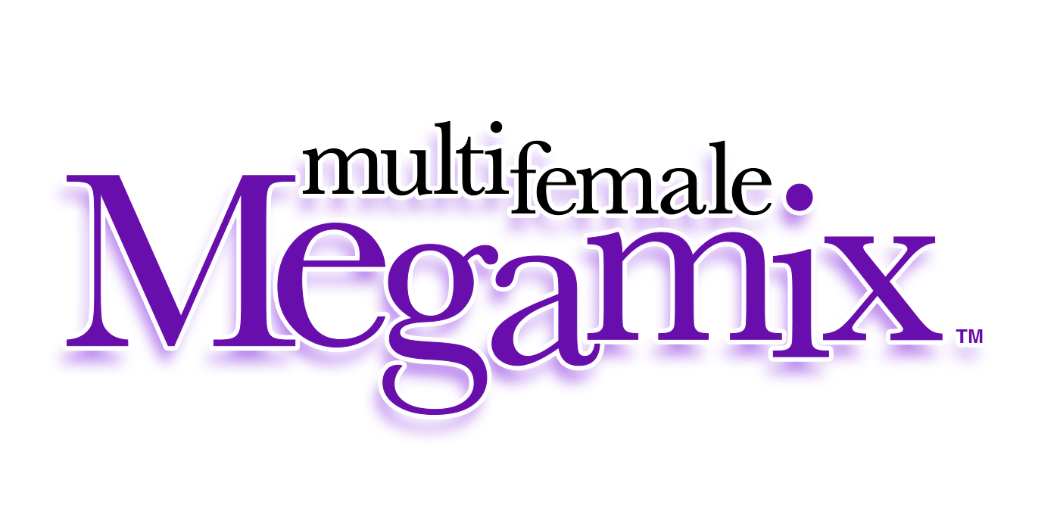 MULTIFEMALE MEGAMIX
A pop cultural analysis podcast / multimedia platform hosted by Graphic Design alumni Michelle Parrott and Fine Arts student Killian Butler.

The pod is driven by a desire to turn the straw of the garbage media they've obsessively consumed into discourse gold. Pop culture and the public's manic drive to freely comment on it forms a kind of commons, and they seek to use and expand on that public space by bringing members of their Amsterdam community to talk about the celebrity fodder that has informed our lives. MULTIFEMALE MEGAMIX is available for streaming now on all major platforms.

You can follow their visual archive on Instagram @multifemalemegamix.
Stream the podcast here.

IN/ SEARCH RE/ SEARCH
#INsearchREsearch explores how artists and designers can contribute viable and alternative ways of thinking to counter the dangerous and pervasive neoliberal forces influencing the globe. Learn more about Gamze Baray, Eurico Sá Fernandes, Pauline Rip, Manon Bachellier, Maaike Fransen among others.
Werkplaats Typografie
Extended deadline: 29 March 2021, 23:59 CET
More info here.

A two-year graphic design masters programme centered on assignments and self-initiated projects with lectures, seminars, meetings and readings geared towards self-accountable and independently motivated work and research.
------------------------

City in Transition
Deadline: 31 March 2021, 23:59 CET
More info here.

With this open call, Marineterrein Amsterdam is extending an invitation to young and new
artists and creative spirits whose work combines art, technology, and science to submit
proposals for an outdoor art project that explores, questions, and supplements the 'city in
transition'.