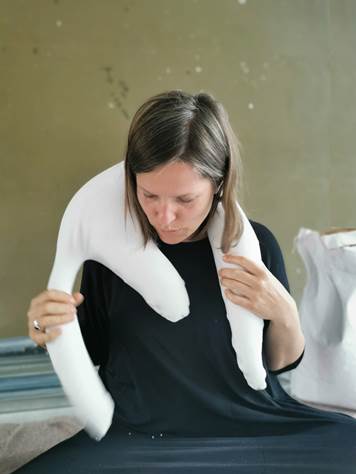 STORIES OF MATTER
@ Nieuw Meer, Amsterdam

Final presentation by Daycollective, artists in residence Dorota Radzimirska and Julia Ratman.

More info here.

STARKWHITE | THE OTHER WINDOW
@ Starkwhite, New Zealand

Solo exhibition of Jan van der Ploeg

For his inaugural Starkwhite exhibition van der Ploeg has chosen to create an immense wall work some 14 metres long and 4 metres high, the extent of the gallery's longest wall.

More info here.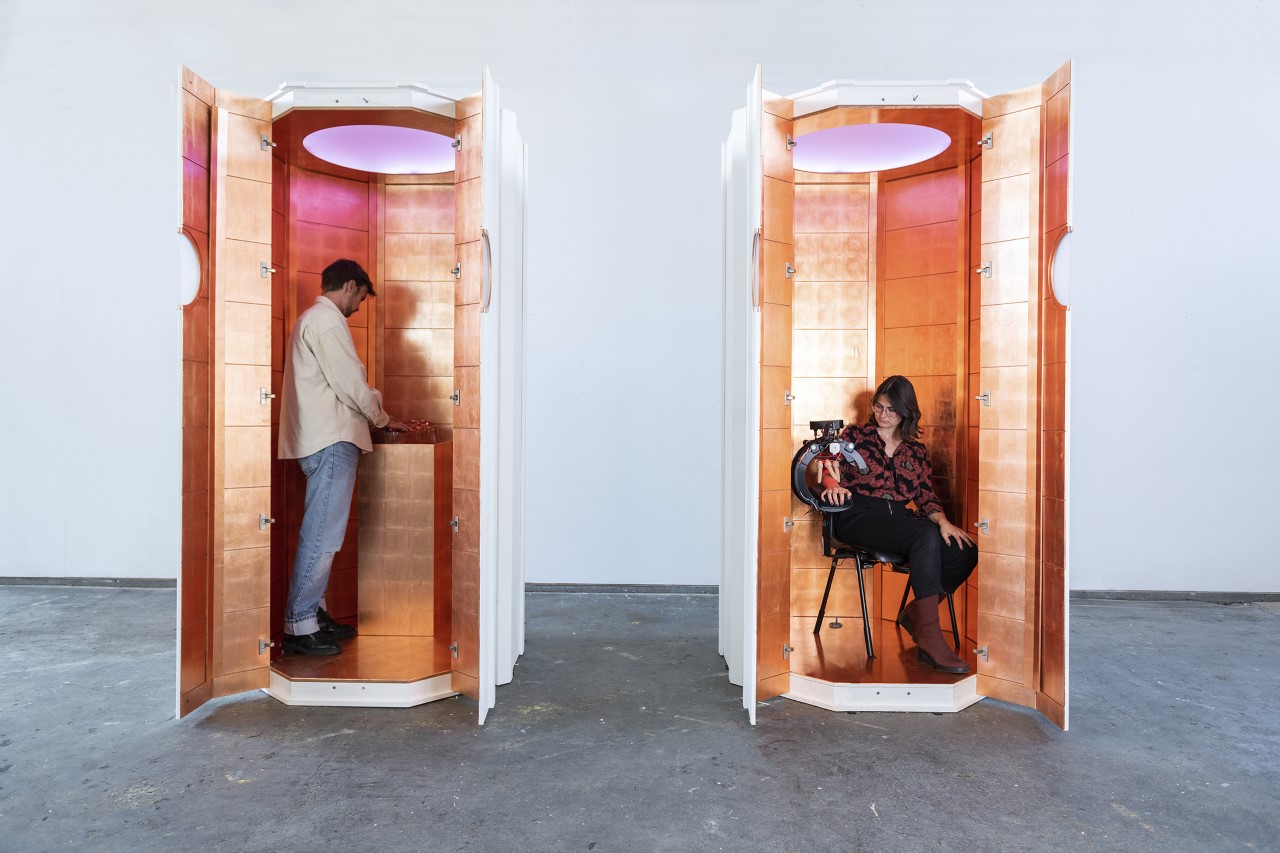 FUTURE AFFAIR
@ Amstelpassage Amsterdam Central Station

An interactive installation by artist Laura A Dima.

After its public testing at the station in Amsterdam the work will also be shown at the Campina Melkfabriek (Kanaaldijk-zuid 3) from October 16 - 24 as part of the Dutch Design Week 2021 in Eindhoven.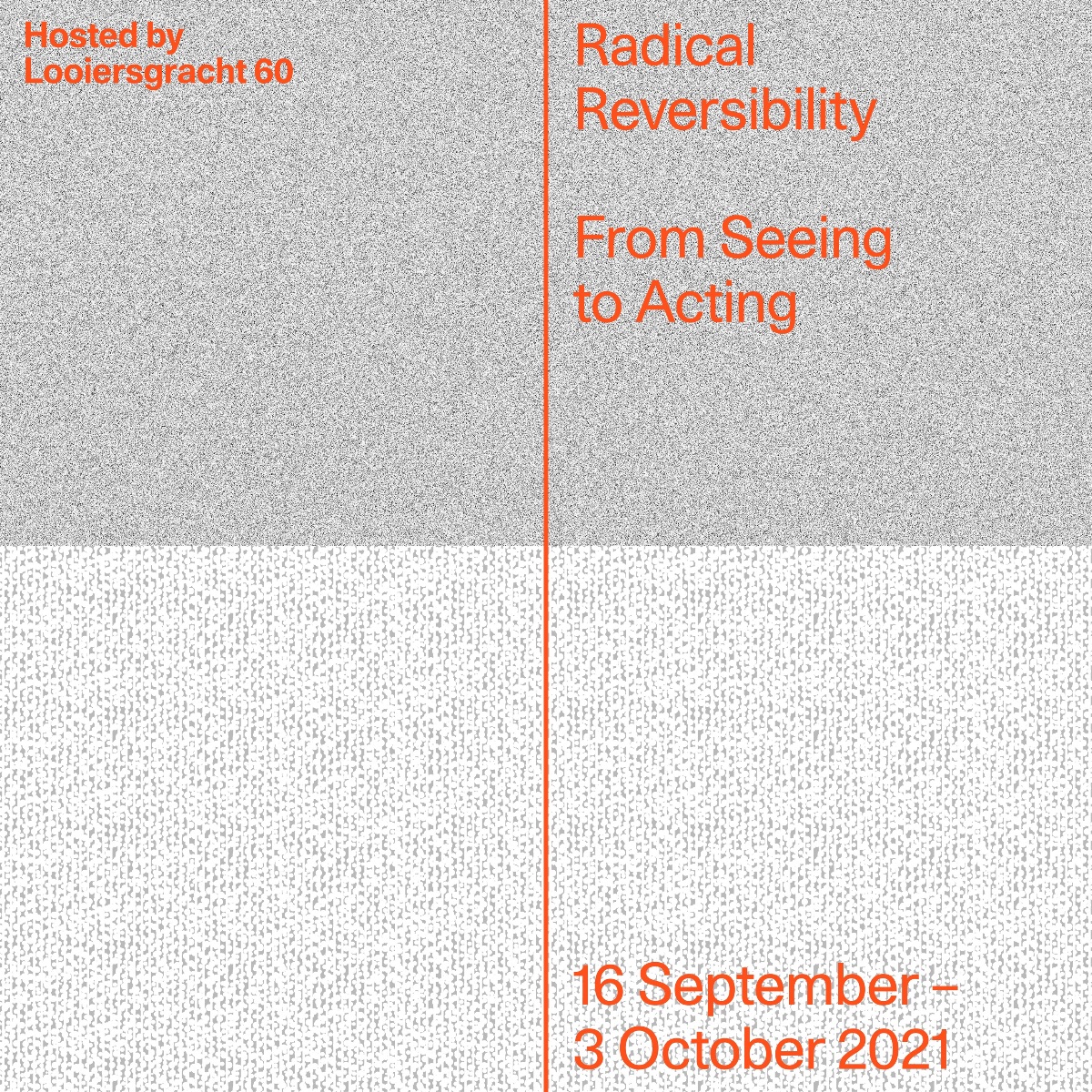 RADICAL REVERSIBILITY FROM SEEING TO ACTING
@ Looiersgracht 60, Amsterdam

A sequel to the exhibition Seeing without a Seer at Looiersgracht 60 in 2018, From Seeing to Acting brings together thirteen renowned artists, curators, and scholars to explore the relationship between human perception, the environment, and the arts.

With a.o. Sema Bekirovic and Frank Bloem

More info here.
ONLINE CONSULTATION
@ Mondriaan Fonds
Plenaire online consultation talk about fundings at Mondriaan Fonds.

October 4 from 15.00 - 16.00

More info and registration here.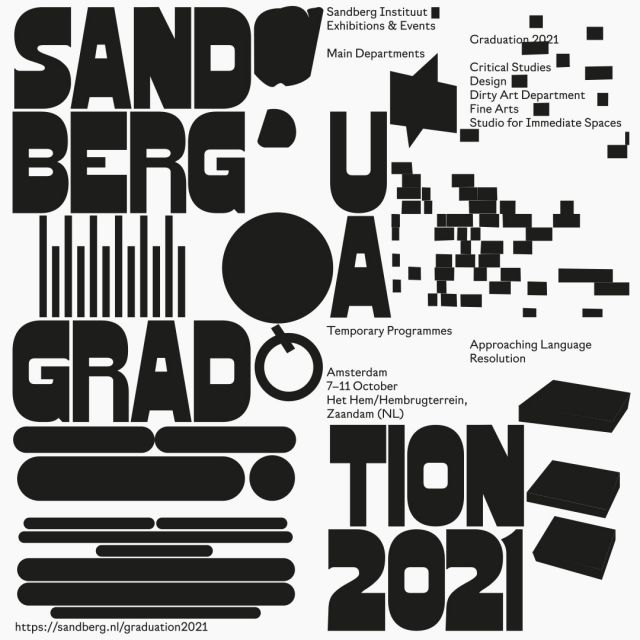 SANDBERG GRADUATION 2021
@ Het HEM, Zaandam

More info here.
BEYOND TRANSPARENCY
@ Lumen Travo Gallery, Amsterdam

Solo-exhibition by Jens Pfeifer

In his new artworks Jens Pfeifer examines and visualises the phenomena of transparency by questioning its qualities and applying it upon the cultural, social or political context of the topic.

More info here.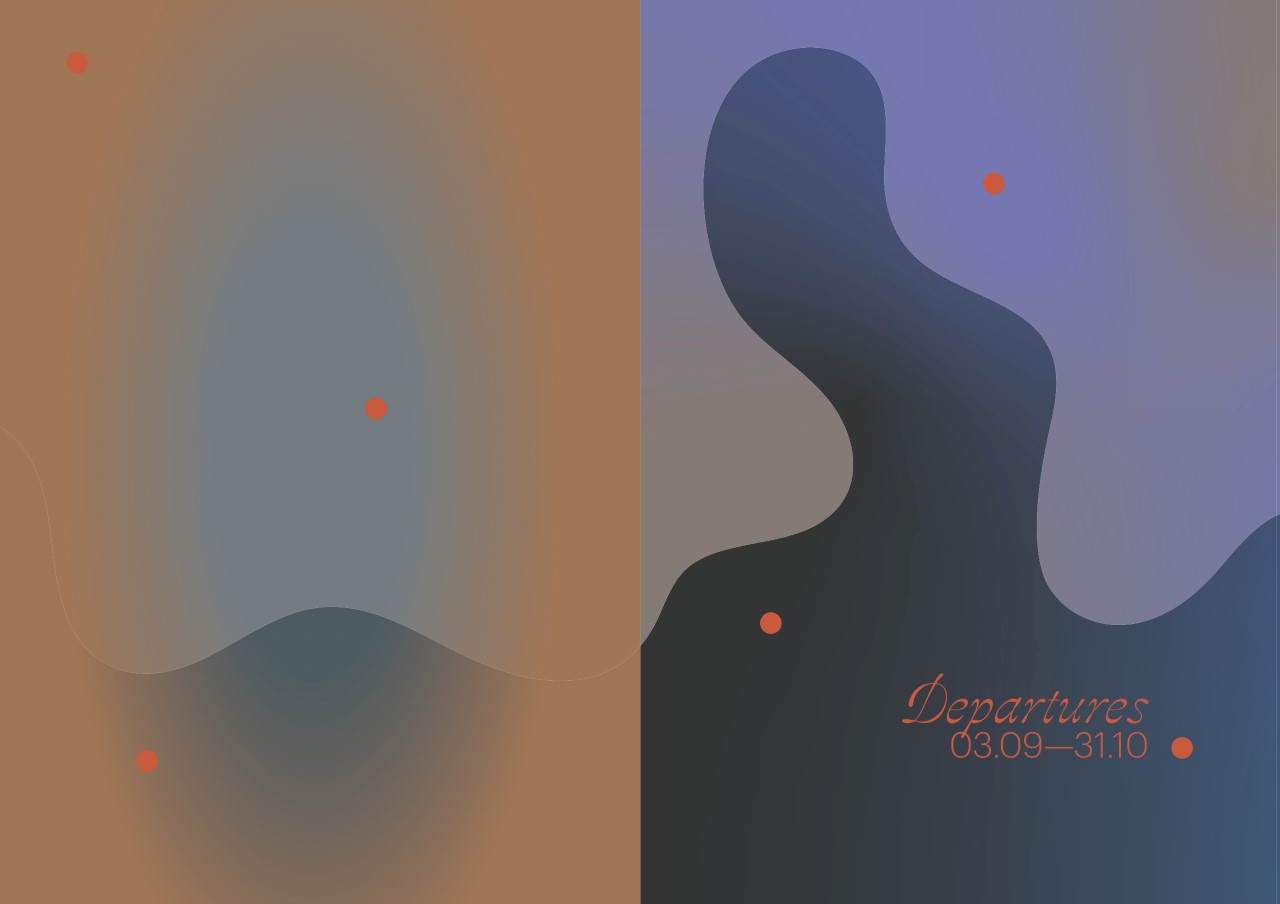 DEPARTURES
@ MaMA, Rotterdam

This exhibition, cast in the form of a travel agency, invites you to explore the position of the tourist. This travel agency does not focus on the destination. While this exhibition places itself within a globalised form of tourism, a specific geographical context emerges, namely the point of departure.

With a.o. Waèl el Allouche

More info here.

THE CORSO THAT NEVER TOOK PLACE
@ Museum Perron Oost, Amsterdam
By Orna Wertman

In the exhibition art objects are presented like train carriages moving through space. These art objects are made from low-tech and recycled materials.

Accompanied by multiple lectures organised by artist Rosa Johanna.

More info here.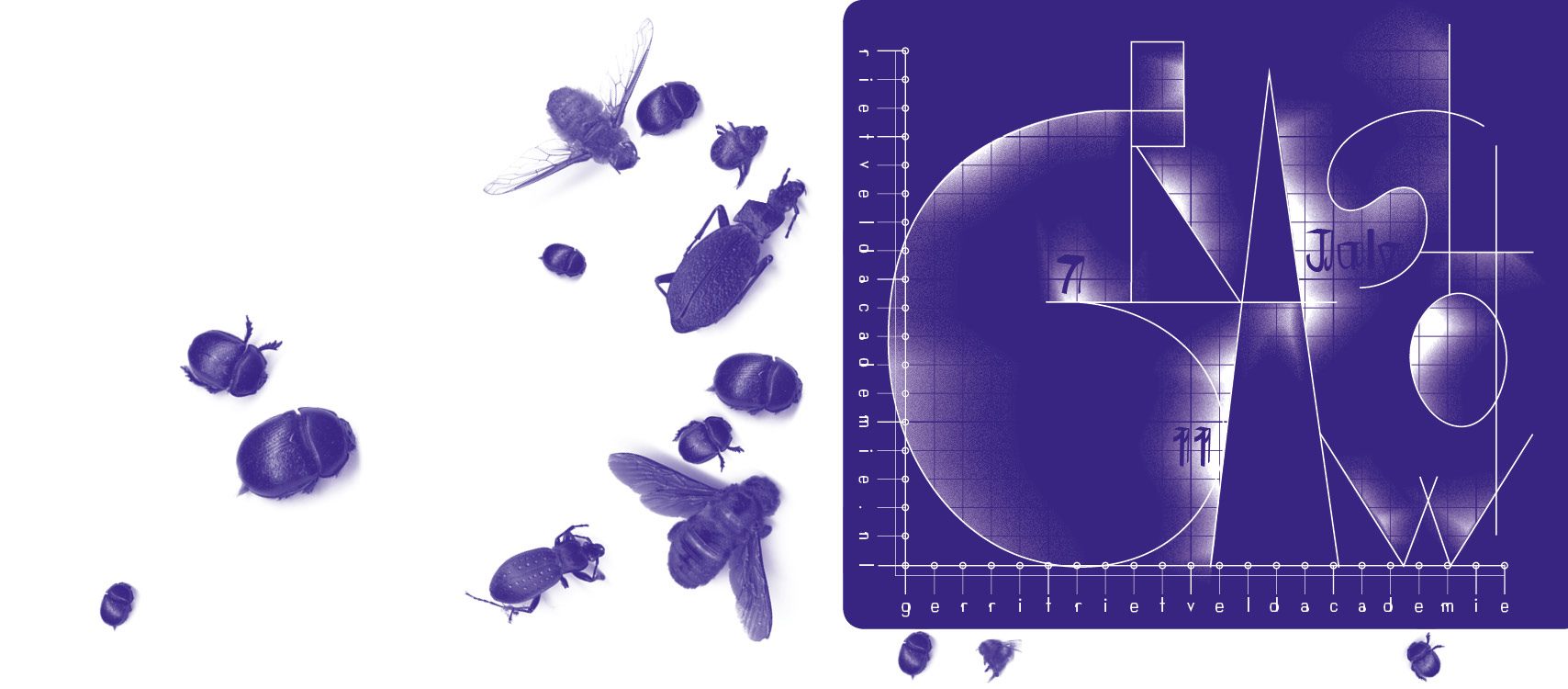 REVISIT THE GRADUATION SHOW 2021
On Vimeo, you can find video documentation of the show made by Kleoniki Stanich & Elia Kalogianni. Watch it here.

Rietveld Review(ed)
Part of the Graduation Show's peripheral programming. An independent, external committee was asked to reflect on the Graduation Show as a whole and to signal current tendencies and themes within the exhibition and asked to select a number of projects by graduating students that support these observations. More information and the report here.

Fashion Show
In 2021, the fashion department continued its experimentation with alternative presentation forms that fit the various graduation projects by individual students. More here.



CLARISA 2ND EDITION LAUNCH
@ www.clarisa.eu
By Melisa Zaimović and Clara Pasteau

Clarisa showcases artists of various fields and with all kinds of work, as well as advertising other projects and brands. Every issue gets a new Clarisa logo made by a different designer.

You can now also check out their previous issue here, which was officially open from 15 September - 15 October 2020.

More info here.

A NEW RIETVELDTV IS NOW ONLINE
By Minne Kersten, watch it here.

Upcoming RietveldTV
25 & 26 SEP @AT5 - 22:40 by Elia Kalogianni & Kleoniki Stanich: Graduation Show Special

ROXANE MBANGA WINS LICHTING 2021
'Lichting 2021', the debutant ball for emerging fashion talent, took place in Capital C as a part of Amsterdam Fashion Week. The thirteen best graduates of the seven Dutch fashion academies presented themselves and their work to an (inter-)national audience of fashion professionals and the panel.

Roxane Mbanga, who graduated from the Fashion Department last summer, was chosen as the winner of the Lichting 2021 award!

Find the press release here.

DARWIN WINKLAAR WINS LICHTING 2020
Also Darwin Winklaar was chosen as the winner of Lichting 2020.
The second part of the prize was given to Irene Ha, alias Baby Reni.

Find the press release here.

More info here.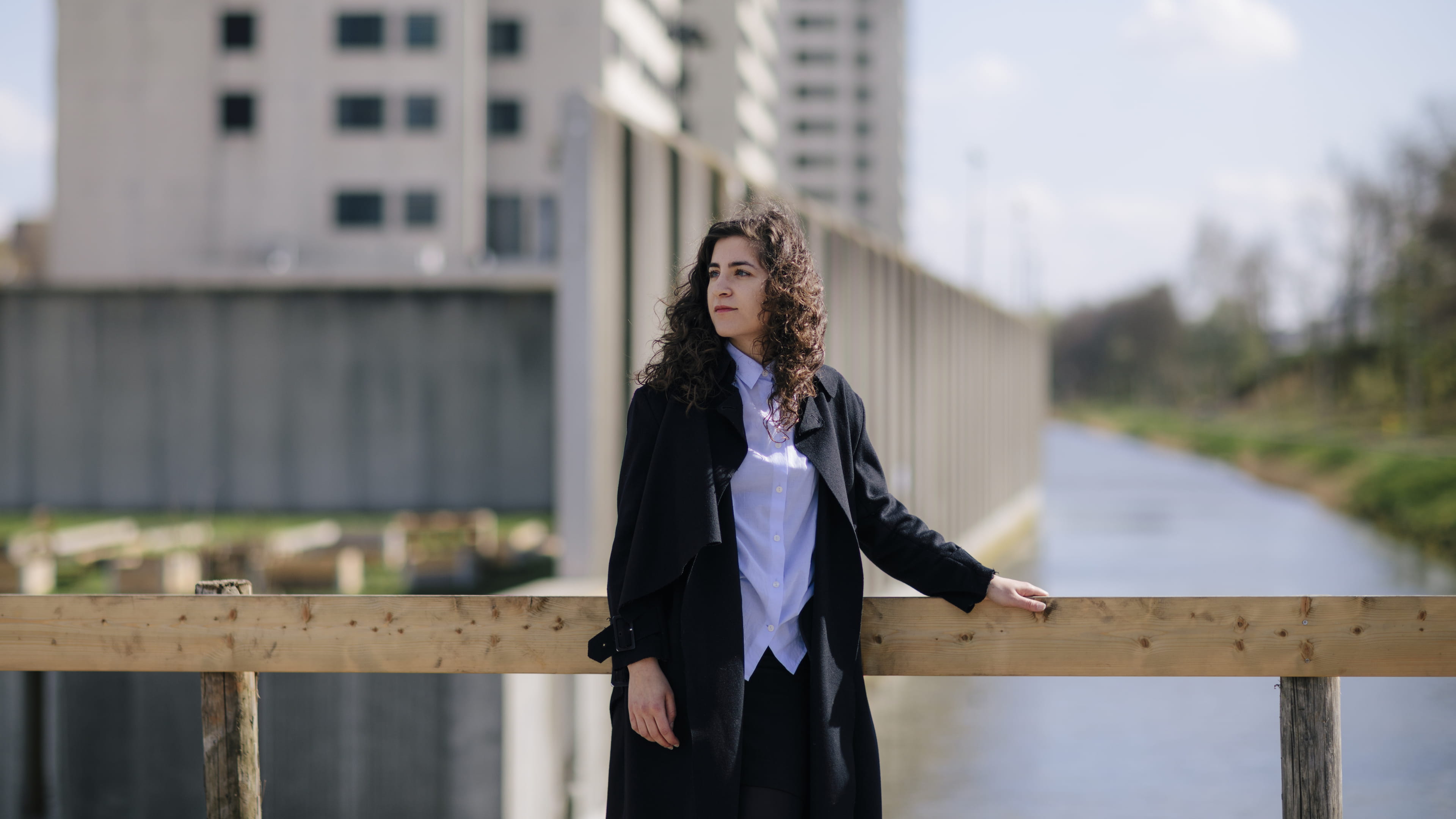 SOMETIMES A BRAVE ARCHITECT DOESN'T BUILD ANYTHING
Podcast with Arna Mačkić

*Dutch-spoken

Arna Mačkić fled the civil war in the former Yugoslavia with her parents when she was four. Now she is an architect who designs from the idea that buildings also need emptiness in which people can meet each other in a way that they have devised themselves. If your architecture can be used to segregate people, to erase culture and identity, it can also be used the other way around, she says.

Listen to the podcast here.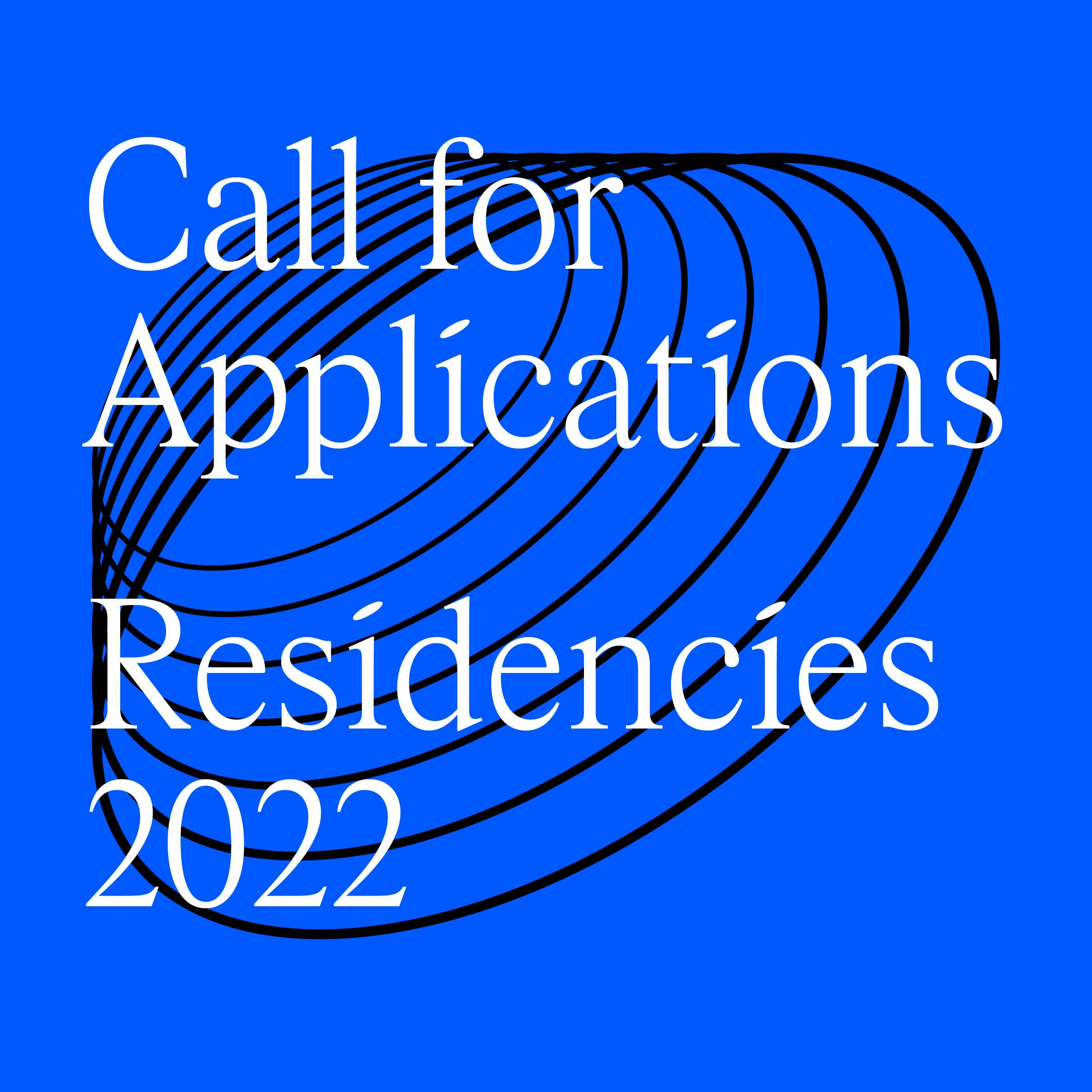 CALL FOR APPLICATIONS
Residency programma 2022/2023

Deadline: 1 december 2021, 23:59 CET
More info here.

NEW GENERATIONS MEET-UP
by DutchCulture, Amsterdam
@ Lab111, Amsterdam
From 15:00 - 17:00

Connect with peers from different disciplines in the cultural and creative sector.

Are you a young, NL- based artist, internationally oriented?
Register and more info here.

OPEN STUDIO DAYS
29, 30 and 31 October 2021
Broedplaats COSTA RICA from Urban Resort
Piet Heinkade 233, Amsterdam
More info here.
Open call graduates 2020 & 2021 by WOBBY
(thé risograph quarterly for contemporary illustration, comic, fine art, and literature)

Illustration / Fine Art / Design / Creative writing / Literature
Deadline: September 25, 2021

More info here.
------------------------

Run for art
Deadline: 30 September 2021, 23:59 CET

International photo contest for young photographers that combines art and sport, promoted by the Giulio Onesti Foundation - Italian National Olympic Academy.

More info here

------------------------

LOEWE FOUNDATION Craft Prize 2022
Deadline: 25 October 2021, 23:59 CET

The LOEWE FOUNDATION has opened the call for entries to the fifth edition of the LOEWE FOUNDATION Craft Prize, an international award celebrating excellence in craftsmanship.

More info here